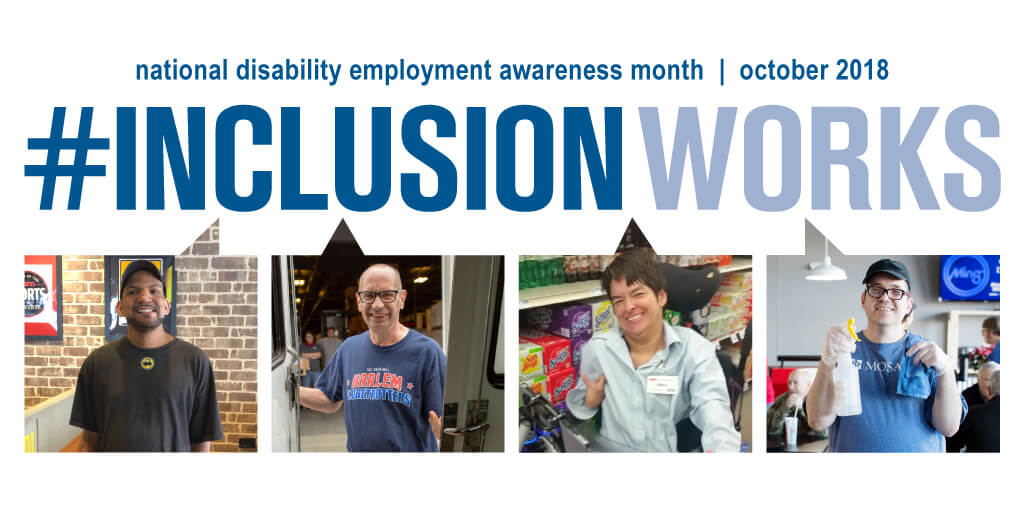 So what do you do?
It's a common question.
We ask it on first dates, at church ­– even in line at the grocery store. Work is a core part of American culture.
Finding meaningful work is often the number one long-term goal for people – even people with intellectual disabilities.
Unfortunately, it's often an uphill battle for the people we support.
According to the FINDS Survey, a national survey of parents and people with intellectual disabilities supported by the University of Minnesota and the Arc, only 4 percent of people with intellectual disabilities are competitively employed.
Additionally, 64 percent of people who receive services are unemployed, but 45 percent of this group has expressed a desire to work.
There are many reasons the people Mosaic supports struggle to find work, but the biggest barriers are:
a lack of opportunities
a lack of training
stigma from potential employers
That's why Mosaic works with local employers to create unique job opportunities to help people learn new skills, provides job coaches to people in service to help them gain confidence, and even helps people start their own businesses.
The results are often a win-win for employers: businesses who hire people with disabilities are often seen more favorably in their communities, plus employees with disabilities have lower turnover rates and are often considered model employees.
The bottom line is #InclusionWorks.
It creates opportunities, builds independence and fulfills dreams.
Contact us to learn more about hiring a person we support.