A Preschool For All Children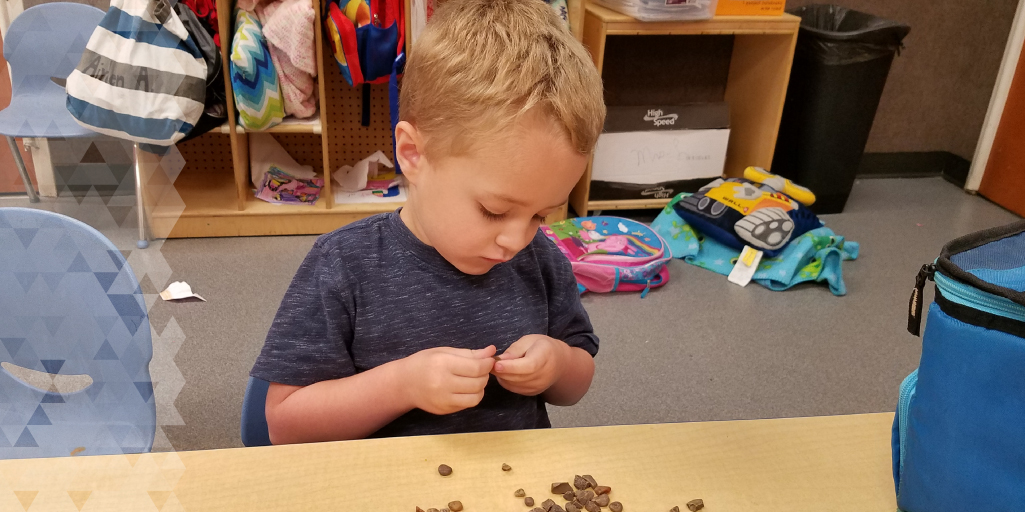 One of the most stressful parts of parenting is finding the perfect child care center for their little one. For the parents of children with special needs, that task can seem almost impossible.
Parents in San Angelo, Texas, are able to turn to Mosaic and the Mosaic Redwine Child Care Center, an integrated center for children of all abilities. Here's one parent's story.
Shelby Balli was not happy with the care her four-year-old son, Brantley, received at the first child care center he attended.
Brantley, who was diagnosed with non-verbal autism when he was three, "was kind of left alone" at his first child care center, Shelby said. "They didn't have him interact with anyone, and let him go off and do his own thing."
Shelby wanted more for her son, so she started researching child care centers in San Angelo, when she found the Mosaic Redwine Child Care Center. After two short months, she already notices a difference.
"He's more social, and talking a bit more," she said. "He has a nap time routine and wants to potty train."
This fall, Brantley will be enrolled in the San Angelo Independent School District's Preschool Program for Children with Disabilities, and then a school bus will bring him back to Mosaic for the rest of the day.
Shelby has the same goals for her son as any mom: "I'd like to see him get caught up with other children in his age group," she said, "and make complete sentences."
While having a child with special needs is not always easy, Shelby said she was relieved to finally get a diagnosis for Brantley last year.
"It's just his normal," she said.
Brantley's teacher, Donna Livensparger, or "Ms. L," as they call her, said that she loves to watch the other kids in the class get excited about Brantley's successes.
"The other day, I asked him if he wanted a popsicle, and he replied, 'I don't want it,' a full sentence! The kids even noticed and said, 'Good job!'"
When he first came to Mosaic Redwine Child Care Center, Brantley would just say, "No, no, no."
"They all get excited for him when they see him go to the potty by himself," she said. "They clap and say, 'Good boy, Brantley!'"
With so many successes after just two months, we cannot wait to see how far Brantley will progress over the next school year, before he leaves Mosaic to begin kindergarten.
"He is so sweet," said Ms. L, "always pleasant, wonderful personality. He's just a special kid."
The Mosaic Redwine Child Care Center serves 120 children. This story was written by Ami Mizell-Flint, Community Relations Officer at Mosaic in San Angelo.