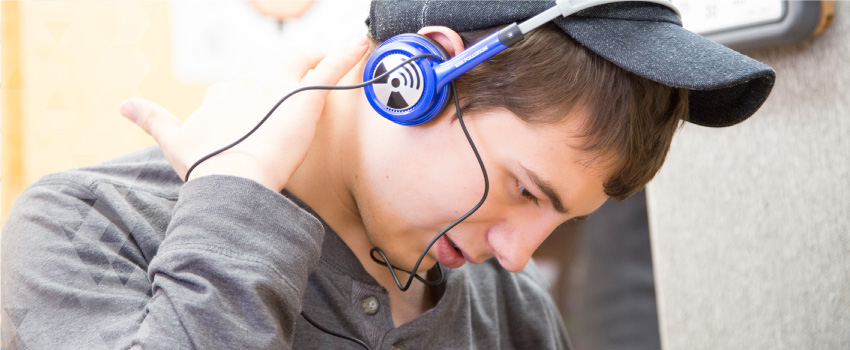 Kris Johnson tears up every time she talks about her son's life before he came to Mosaic.
"We hit our hardest spot when Noah hit puberty," she said. "We knew that we had to do something different."
Without the proper support, Noah, who does not speak, became a danger to himself and others.
"He was just so overwhelmed," Kris said. "It got to the point that I could not be alone with him."
After exploring numerous options for Noah that just didn't fit, Kris and her family turned to Mosaic in Axtell's school. It was a breath of fresh air.
"I cried through everything. Nobody had ever been that honest with us."
Today, Noah receives personalized supports from a team of qualified teachers and staff using the TEAcCH approach, which adapts curricula to the learning styles of students with autism.
The tailored approach has done wonders for many students, including Noah.
"We saw progress almost instantly," said one Mosaic employee.
Noah now learns in class with other students and loves listening to music on his iPod. He's even lost more than 60 pounds.
The difference in Noah was incredibly noticeable when he visited his parents and siblings in Northeast Nebraska over Christmas.
"He's just got this infectious giggle," Kris said. "He giggled more than anything."
It was a giggle that Kris hadn't heard in years.