Direct Support Professionals are Mosaic's Everyday Heroes
That was the answer I heard over and over again from Mosaic direct support professionals (DSPs) when I questioned them about doing their job in a pandemic.
Direct support professionals are the everyday heroes who are there, day after day, providing support to the people Mosaic serves. Whether they are employees or contractors with Mosaic, the motivation to serve is the same. They are needed.
The pandemic helped us define the many groups of essential workers that may previously have been taken for granted or overlooked. We've learned to truly appreciate the people who work in grocery stores, keep the hospitals clean, teach our children.
Among those essential workers are direct support professionals. They fly under the radar of most people. I think they prefer it that way. My experience over the years shows that DSPs work to make the person they support the center of attention, not the person providing support.
This week, though, is Direct Support Professionals Recognition Week. It's an opportunity to shine the light on DSPs, to say thank you, to lift them up.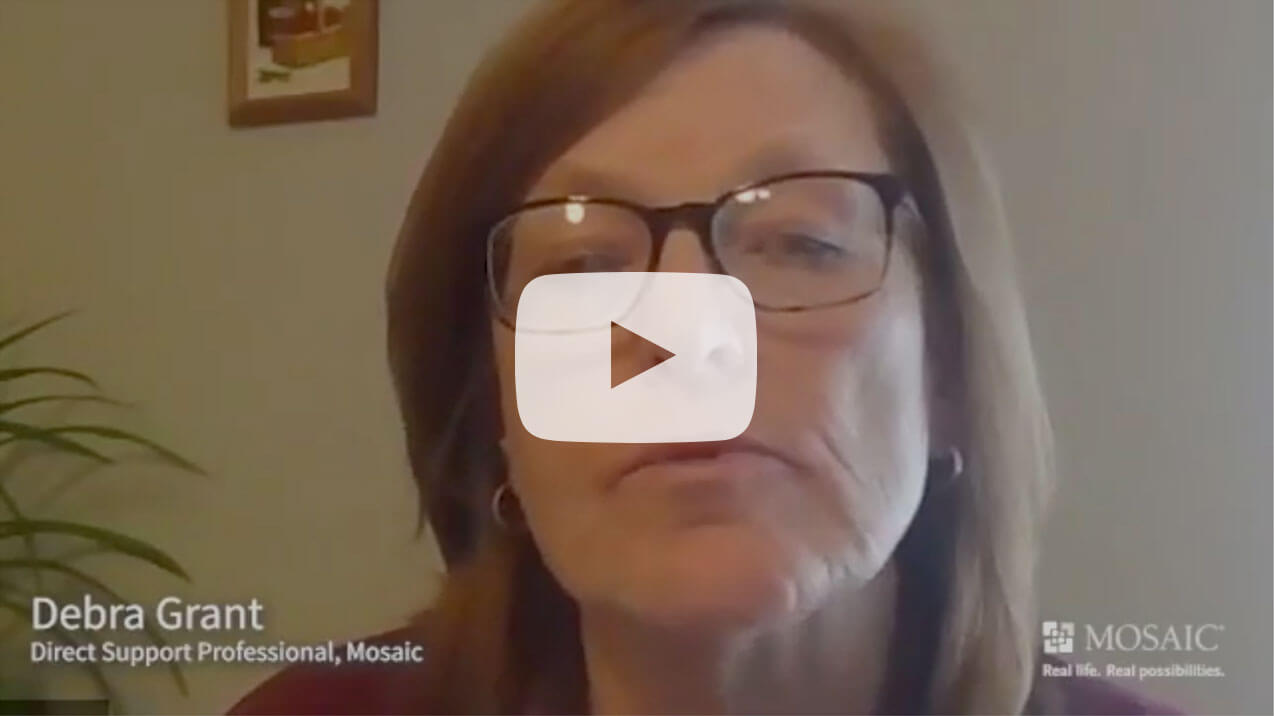 It is not hard to do. Watch this video, and you'll hear in their own words the commitment of DSPs to the people they serve.
Mosaic's theme for DSP Recognition Week this year is Everyday Heroes. They're the people who venture out in howling snowstorms, because someone needs them. They're the people who, even when tired, rarely say no when asked to take on an extra shift, because someone needs them. They're the people who continue to come in and serve people who have been diagnosed with COVID-19, because someone needs them.
Direct support professionals deserve recognition, this week and always.
The need for DSPs is growing – according to ANCOR, a national advocacy group, there are 474,000 people across the United States waiting for services. However, the workforce is not growing. In fact, filling the needed positions gets more challenging all the time. The field also has a higher rate of turnover than many other jobs.
"They need me." The need is there and will always be; DSPs are essential. But it is not a job that just anybody can do.
It takes an everyday hero.