Guest Post: Supporting Individuals to Live Well and Leave Well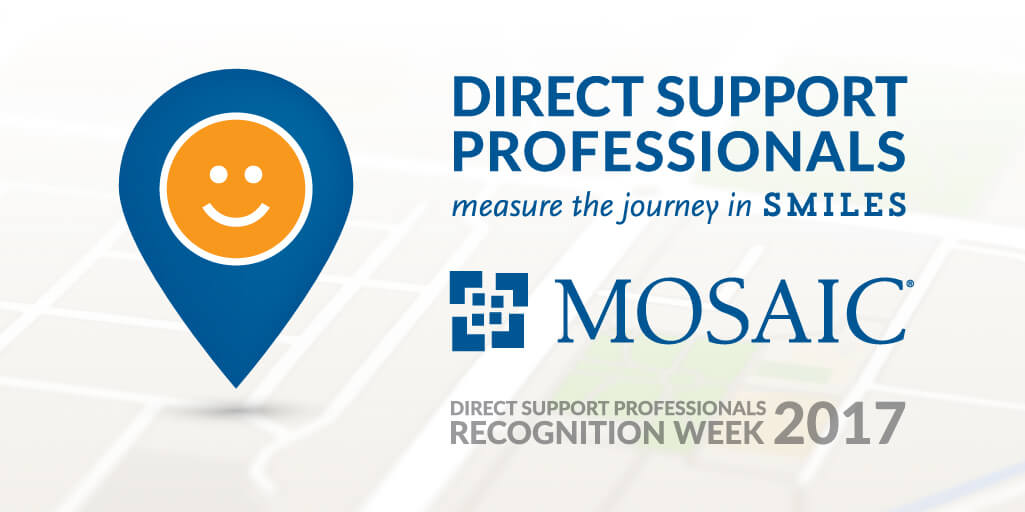 It's Tuesday afternoon in mid-August at Maple House, a group home serving adults with intellectual disabilities in Nevada, IA. I am elbow deep in making barbequed meatballs and sweet potatoes for supper when I hear the familiar words of the Lord's Prayer coming from the adjoining living room.
They prayer is being offered for Fay Leggett, 69, an individual with Down syndrome, by his sister Joyce Stoner, who has been by his side almost every day. Fay is in hospice care on premises. I cannot help but overhear:
Our Father who art in heaven, hallowed be Thy name. Thy kingdom come, they will be done—on Earth as it is in heaven. Give us this day our daily bread, and forgive us our trespasses, as we forgive those we trespass against us. And lead us not into temptation, but deliver us from evil. For thine is the kingdom, and the power, and the glory, forever.
While Joyce is saying the prayer, I am aware of everyone in the house, all at peace in the moment.
Dennis is by my side, assisting with supper preparation at every turn.
Heather is in the living room on the Big Comfy Couch, as I call it, smiling big with her favorite book in hand.
Another staff member, Tiffany, is swinging in the glider on the patio with Matt, who is enjoying a musical instrument.
I can see that she has her eye on Michael, who is enjoying the summer sunshine in his own swing. In the sensory room, Tate is watching his favorite TV show.
Isaac, a third employee, quietly passes medications.
Fay flashes his signature smile.
During the prayer, I'm aware of how this group of individuals and l dedicated staff has become a community and how I will miss the shared memories once Fay is gone! Scenes flash before my eyes of trips we took together—the Iowa State Fair, Famous Chicken Night at the Iowa Cubs and the Hot Air Balloon Classic in Indianola.
I personally accompanied Fay to a Judy Garland special at the Civic Center in downtown Des Moines and I will never forget him rocking in his seat to the tunes. Neither will those sitting around us! I have known Fay (and of course, Joyce) for more than 20 years.
"We're family," Joyce often reminds me when she visits.
Amen, Joyce finishes the prayer.
Then Joyce and I both hear it, loud and clear—Fay says, "Amen."
Joyce and I both celebrate. It is the first clear word we have heard from him in days.
In that special "Amen" moment, I understood that we as Direct Support Professionals have mastered carrying out daily activities, outings and personal cares – helping individuals to live well. But I came to realize that we accompany them —and their families—in their final hours, making it possible for them to leave well.
Recently, a hospice care worker gave our direct support staff high praise for being present for Fay. In nursing home settings, she said, persons in hospice often do not receive such personalized attention.
We have done our best to keep Fay company, share jokes and stories, play old Western movies, read him his favorite book about the blue truck, and tuck his favorite object—a winsome pink pig named "Oink"—under his arm.
Joyce always thanks us as we welcome her when she visits, pull up a chair for her beside Fay and grant her the space to say her personal goodbyes. I am personally grateful to Fay and Joyce for enhancing my understanding of how blessedly sacred this work really is.
Fay Leggett passed away peacefully at Maple House on Aug. 25. His funeral was at St. Paul Lutheran Church in Ames on Aug. 30, and he was buried in Monticello. We are grateful to his sister Joyce for allowing us to share this story of his final days.
Janis Pyle is a direct support professional with decades of experience in the disability field. She currently serves with Mosaic in Central Iowa in Nevada, Iowa.