Honoring How Staff Members Bring Mosaic's Mission to Life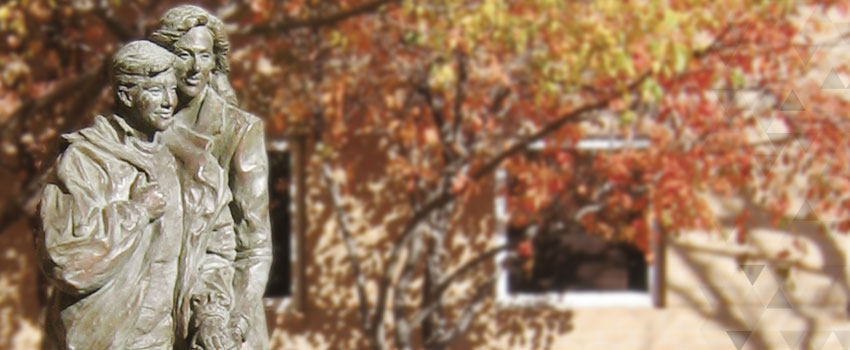 For more than 100 years, Mosaic's staff members, especially our direct support staff, have brought our mission to life.
Today's 'throwback Thursday' photo goes back to the 1980s at Bethphage in Axtell (now Mosaic at Bethphage Village). The photo shows two people, a staff member and a person served, walking across a grassy area. It was featured on the cover of the Bethphage Messenger from 1986-1987. The same photo was later used as the source for a stylized logo that was used on Bethphage materials.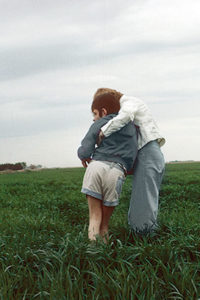 Several years later, in 1995, it became the inspiration for a statue that stands in front of The Lind Center, Mosaic's national office in Omaha. The artist who created the statue said he intended the piece to depict that the "strength of the woman, which she offers as a support to the boy, balances with his emerging capabilities and spirit."
Two people, a staff member and a person served, walking across a grassy area.
A plaque at the base of the statue states it is dedicated to staff, "who daily devote themselves to excellence in service."
Additionally, it reads: "May it also stand as a reminder of the worth, dignity, spiritual nature, and capacity for growth of every human being, inspiring us to seek for each individual the attainment of his or her full potential."
Our mission has never been about programs – it has always been about people and making a difference in a world.
The words we use to describe what Mosaic does may change from time to time, but the values that ground Mosaic's mission are constant:
Embracing God's call to serve in the world, Mosaic advocates for people with intellectual disabilities and provides them opportunities to live a full life.