The World's Most Interesting Man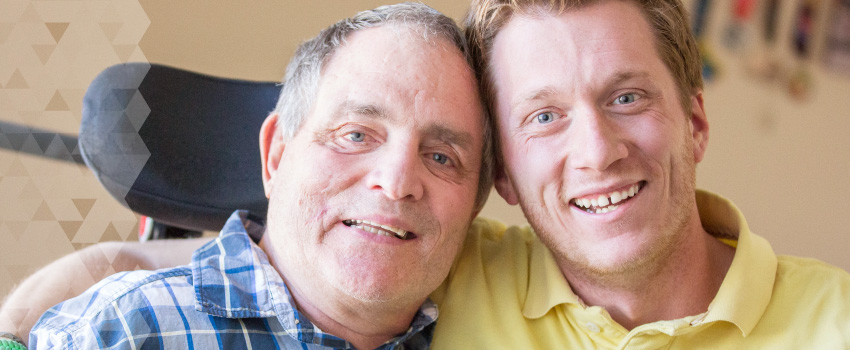 He was a rodeo rider and multi-sport athlete, ready to begin veterinary school. An accident changed all that and he spent decades in a coma. About 15 years ago, the first sign that he was awakening was unexpected laughter at a TV comedy. Then he started responding to people. He went from a nursing center to a group home, and now, he receives services through Mosaic at Home.
It is a captivating story, worthy of Jim Wise, the guy whose Facebook page states he is "the World's Most Interesting Man." Jim leads a pretty active life with Scott Biehler, his Mosaic at Home provider. The two go fishing, skiing and running. They go out for beers with friends and attend all sorts of family events.
Jim is pretty much up to any adventure – and Scott is creative in figuring out ways to make it work.
Luckily, Jim is letting us share his story. His parents are happy to tell it. They're grateful that, after many years, they have their son back. He may not have the life he had, but he has a good life.
I shared some of Scott and Jim's relationship in an earlier blog post. Since that time, Scott has gotten married to Hannah. The affection that the couple have for Jim is evident when you watch them together.
(It's a good thing, too. Scott said when he and Hannah were dating, Jim came along on a few dates. I'm not sure if Scott was teasing or serious when he said that if Hannah and Jim didn't work out, Scott and Hannah wouldn't either since he'd known Jim longer than Hannah!)
Jim and Scott let us videotape some of their time together. We have two new Mosaic at Home videos to share with you today. One is titled "Hang out with my best friend" and the other, "Howdy Pardner." I think you'll enjoy them – and understand a little bit why Jim maybe is the world's most interesting man.