BCC's Young Adult Program Helps Jonathan Thrive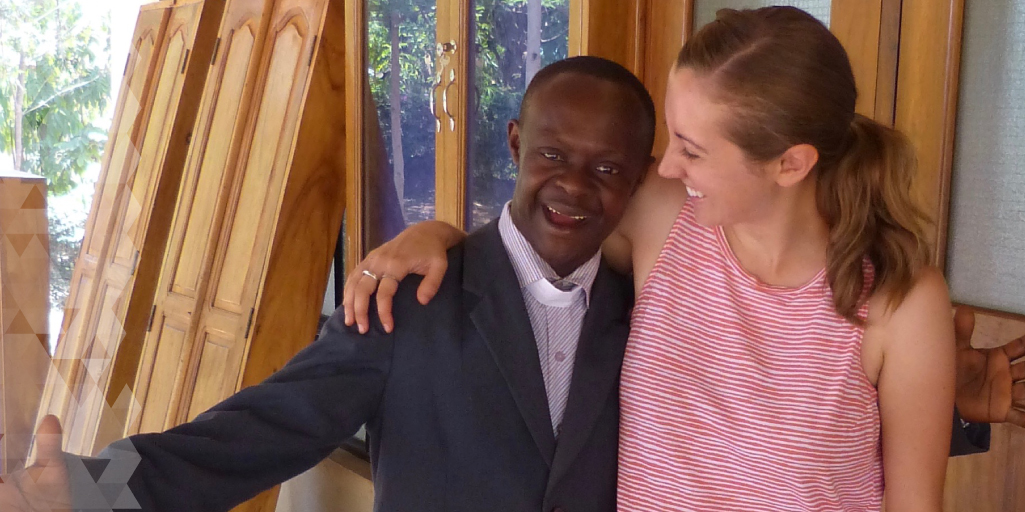 "Hapana" means "no" in Swahili. And it's Jonathan's favorite word.
It's the word he uses when greeting people, trying to get someone's attention, agreeing or disagreeing to something or expressing joy. "Hapana" is usually accompanied by Jonathan's enormous smile.
If you don't know Jonathan well, it can be very confusing when you ask him to do something and he jumps to do it, while also repeatedly telling you "no." It's not clear why Jonathan likes this word so much – his vocabulary is quite extensive – but for those of us lucky enough to know him, it is incredibly endearing.
Jonathan is a member of BCC's Young Adult Program. He is an active participant in the farm program and works hard alongside his peers.
Through the Young Adult Program, Jonathan is learning teamwork, responsibility, life skills and self-care.
Jonathan dreams of becoming a pastor. He's even made his own clerical collar. Even though he can't read, he flips through his Bible every morning and recites passages and prayers.
Jonathan's faith is respected by his peers, and he prays for every situation. According to his job coach, when Jonathan prays, "You can't imagine that he is a person with a disability. If you don't know him, you wouldn't know that he isn't a pastor. He likes to pray when we have visitors because he believes the visitors are a blessing."
Instead of being isolated because of his disability, Jonathan has become a contributing member of his community. The Young Adult Program has given him the skills to be an independent and successful adult, as well as the confidence to act on his faith.
Whenever there is a BCC event, Jonathan can be found right next to the pastor in attendance leading the opening prayer. He is surrounded by a group of people that appreciate his sense of humor and caring, affectionate nature. His unique personality and abilities are embraced and celebrated.
Learn more about Mosaic's work in Tanzania.