Come See What Mudi Has Done!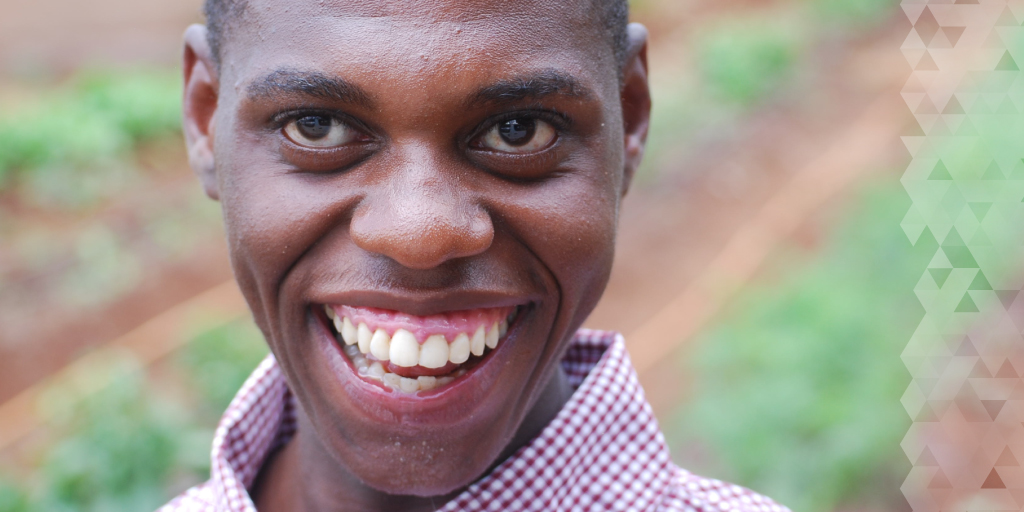 As we endeavor to truly build a caring community that supports and empowers children and young adults with disabilities, we begin at the most personal level: the family. In order to change the societal attitude surrounding people with disabilities and allow people with disabilities to flourish in their communities, it is essential to first educate the parents and support them to become advocates in the community. I can think of no better example of this than Mudi Machui.
When Mudi first came to BCC, he was not at the center often. When he was, his clothes were dirty and the staff knew that he had not been fed at home. He was still occasionally attending the center because his father saw the progress he was making and wanted him to come. During his early days with BCC, Mudi showed no sign of communication. He kept to himself and did not interact with anyone, lashing out at those who approached him.
Then Mudi's mother heard about the young adult program. She was excited at the prospect of Mudi learning vocational skills and she saw the potential for a transformation in Mudi's life. She finally allowed Mudi to fully participate.
This past year, BCC expanded its young adult program to include a farm where the young adults can learn farming skills, with the hope that they will apply these skills to cultivate their own farms or to earn income working in a farming or gardening capacity. When the first harvest occurred, BCC staff gave all of the young adults some vegetables to take home to their families. Mudi's mother began to cry and proudly took the vegetables around the neighborhood, showing the neighbors and saying, "Come see what Mudi has done!"
Mudi's mother now believes in Mudi's ability to learn and grow. She takes much better care of him and Mudi's attendance at the center is nearly perfect. Because of the progress Mudi has made with BCC, Mudi's mother went from hiding him away in their house to showing the community what he can accomplish and contribute.
I have never witnessed someone embody the emotion of joy the way Mudi does. If you have seen the video on the Mosaic International Facebook page of the young adults harvesting squash, then you'll know what I mean.
Mudi's smile is infectious and his laugh is pure and uninhibited. I laugh every single time he does because it is just impossible not to. So you can imagine my shock when I learned about Mudi's behavioral issues and withdrawn demeanor when he first came to BCC. His progress and transformation highlights the power of encouragement, friendship, and education.
As the stigma of disability is shed and Mudi receives support from his family and those around him, he is empowered to just be a 20-year-old young man. He expresses himself, laughs with his friends at Rau KDC, and has a crush on a girl from one of our other centers. He learns how to cultivate vegetables, how to make paper, and receives an education. His life is filled with opportunities, and BCC is determined to support him in seizing these opportunities and living a life of possibilities.