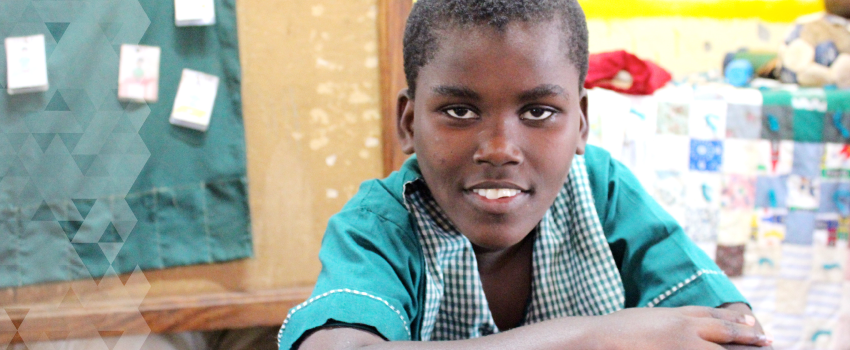 While Salome and her mother were sleeping in their home in Tanzania, an army of women from all over the world, including two from Mosaic, converged in New York to fight in their corner.
The Commission on the Status of Women meets this week, an annual meeting at the United Nations (UN) to tackle the issues faced by women and girls all over the world. Because Mosaic has Consultative Status with the UN, we are able to bring our voice to these meetings, on behalf of Salome and all of the girls and women we serve.
More than 300 million women around the world have a disability. Women make up 75 percent of people with disabilities in low- and middle-income countries.
Women and girls with disabilities face the same discrimination and abuses as all women, but because of stigma and cultural biases, they are even more likely to be denied basic rights like healthcare, education and employment.
The effects of disability are felt by families as well.
Mothers and sisters provide the majority of care for family members with disabilities in less developed countries. This often prevents these family members from working outside the home, going to school or pursuing other activities, which leads increased poverty and isolation.
We know it can be different and Salome is proof.
When Salome was born with an intellectual disability, her future looked bleak.
Salome and her mother, Devotha, were abandoned by her father and shunned by extended family. They slipped into poverty.
Today, Salome is thriving, thanks to the care and support of Building a Caring Community (BCC), the program for children and young adults Mosaic supports in Tanzania.
Because of BCC's advocacy, Salome entered a half-day public school program, followed by half-day services at a BCC day center. She now reads, writes and counts.
Devotha learned how best to care for her daughter's needs and now puts that knowledge to use working full-time in a BCC day center.
The future is bright for both of them.
As we participate in the UN meetings this week, we will continue to advocate for women and girls with disabilities.
They are not simply statistics. They are our mothers, sisters, daughters and friends. We know they can be happy, healthy and successful, just like Salome and Devotha.