Helping Children Flourish in Tanzania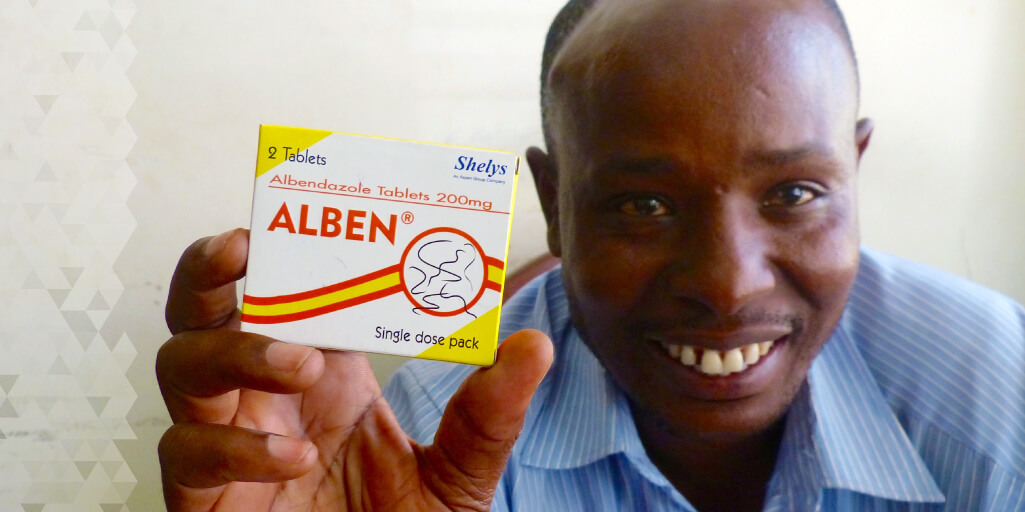 Today is International Nurses Day, a perfect day to honor Godson Mmary, a nurse who serves Mosaic International's partner in Tanzania, Building a Caring Community.
As Health Coordinator, it's Godson's job to make sure the people he serves get the best healthcare possible.
When he learned that 75 percent of the children served by Building a Caring Community (BCC) had worm infections, he took action. He began distributing de-worming medication quarterly, each dose costing 44 cents, totaling $1.76 per child per year.
It worked. According to the results of the annual health screenings conducted in September, the number of worm infections among BCC clients is now ZERO!
Worm infections are a chronic problem for the people we serve in Tanzania.
The problem affects more than one-third of the global population and represents the largest contributor to disease in children ages 5 to 14 years in low-income countries.
Children become infected with worms by walking on contaminated soil or by ingesting the eggs of the parasite. While infected, they experience cramping, diarrhea, and abdominal pain.
According to the World Health Organization, worm infections can negatively impact many aspects of child development, including growth, cognitive development, educational participation and achievement. Other serious consequences of an infection left untreated include weight loss, malnutrition and anemia.
"Worms are a large problem in our kids because they cause malnutrition and anemia, so it's good to distribute medication to make sure that all kids stay healthy," said Godson. "According to the result of the screenings, no kids have worms now. I feel happy! I am proud. This is my present to the kids."
Godson is an instrumental part of the BCC's goal to educate parents and families about how to help their child flourish.
Like many other nurses he sees his work as a calling and feels especially compelled to make Tanzania a better place for people with disabilities.
His mother, Rachel, has a physical disability and Godson dreams of building a Tanzania that supports her. She is unable to leave to the house because she doesn't have access to a wheel chair and other supports.
His dreams include sharing his passion with his own three children, one of whom he hopes will become a doctor, another a doctor and a pastor, and the third, a nurse, to continue his vision of a disability-friendly Tanzania.