Veteran Pastor Anna Makyao Joins BCC as Coordinator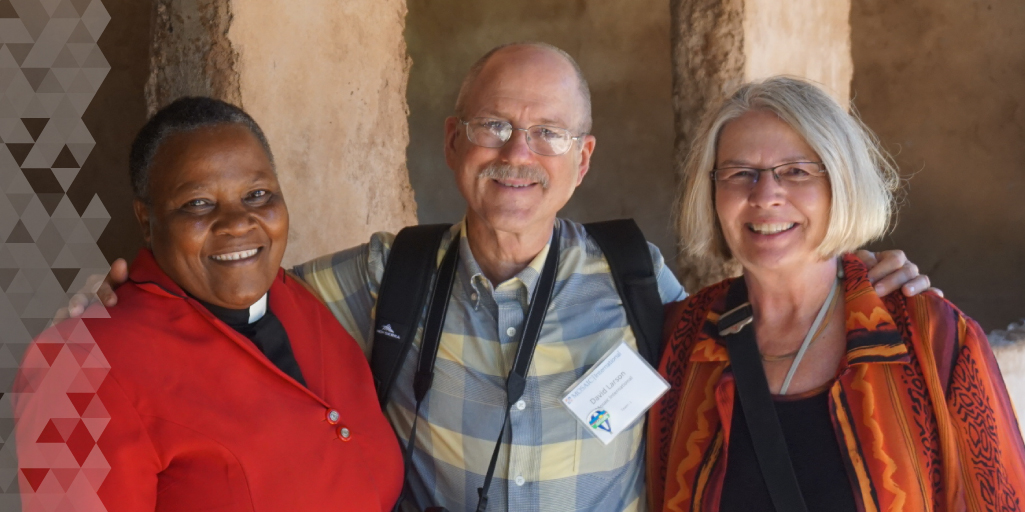 Anna Makyao, a Moshi native and trailblazing pastor in the Evangelical Lutheran Church in Tanzania (ELCT), began her tenure as Building a Caring Community (BCC) Coordinator on Oct. 3.
Mosaic created the BCC partnership in Tanzania in 2008, and since that time, the program has grown to serve more than 200 children with disabilities.
Makyao, who has been an ELCT pastor for 36 years, said her faith informs her work. "I have faith in Jesus Christ, and what I am doing I do because God has called me to care," she said. "I have faith that God is working through me to take care of children with disabilities."
Prior to joining BCC, Makyao served as pastor at nine different parishes in and around Moshi, most recently at Pasua Parish, which is home to one of BCC's nine day centers.
"I first heard about BCC when I was at Pasua," she said. "I was moved by the kids, and I wanted to make them feel happy. I wanted to talk to the staff and understand the problems that they were encountering."
As one of the first female pastors in her diocese, Makyao has paved the way for other women to pursue religious life. Now, of the 250 pastors in her diocese, over 50 are women.
"I find myself being empowered, energized and made stronger being a pastor," she said. "God has empowered me so much to work and to do the best I can."
Makyao shared that her passion for teaching inspired her to become a pastor. "I wanted to teach, and to care for the soul of the people," she said.
Though her connection to BCC is relatively new, Makyao's knowledge of Mosaic's work dates back to the 1990s when she studied at Wartburg Theological Seminary in Iowa. Although she was not working with people with disabilities at the time, she became aware of Mosaic's mission and plans to fulfill that mission in her new role.
"I trained as a pastor, worked in parishes and have taken care of kids of the community, but not in an organization like this," she said. "I am learning what BCC does, its strengths and weaknesses, so I can empower people and improve on its weaknesses."
Makyao said she believes effective collaboration is key. "How to work together, with the families, with the children with disabilities, with the church and the staff, is a challenge," she said. "We all have the same goal that benefits all of us, but the challenge is putting it all together."
To this end, she said faith is a mobilizing factor. "People are moved when they see your faith," she said.
As members of the Mosaic community consider participating in the 2018 Discovery Trip to Tanzania, Makyao said, "To those who would like to come to Tanzania, whenever you come, encounter the love of the people – with disabilities and without. Tanzania is famous for these types of trips and safaris, but you should give priority to the love of God within and bring that to the people of Tanzania. When you help our kids, you can be the hands of God."