Young Adults – With Disabilities and Without – Bond Over Dance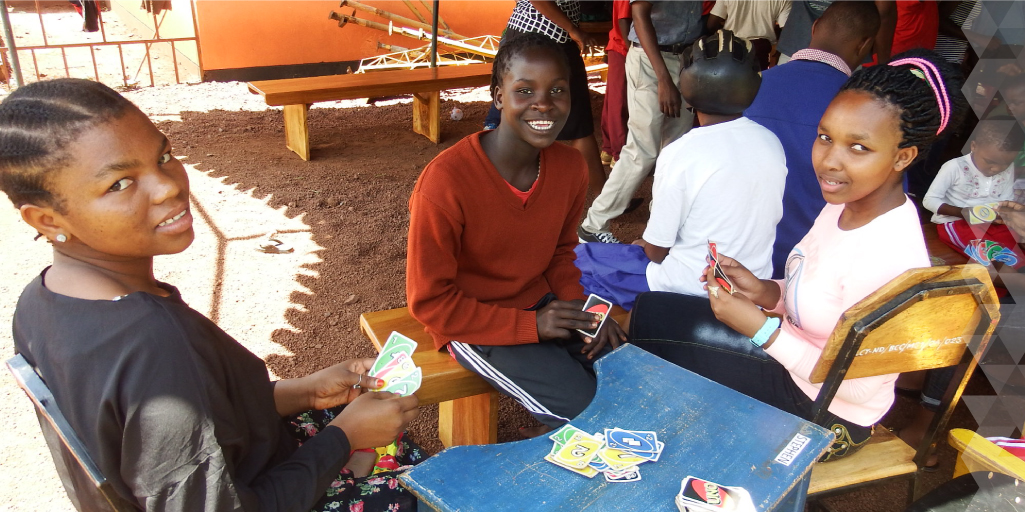 For many children and young adults with intellectual disabilities in Tanzania, opportunities to interact and form meaningful relationships with their peers without disabilities are few and far between.
But the staff at Building a Caring Community (BCC) are working to change that.
They've recently begun to build a partnership with KIWOCE, a local community-based organization for young adults, which will provide people served an opportunity to make new friends and get out in the community. The partnership will also help normalize intellectual disability in the minds of young adults without disabilities in Moshi.
KIWOCE provides formal education for students, but also teaches life skills and organizes social groups. People served by BCC will regularly meet with KIWOCE students who participate in the organization's community engagement program.
KIWOCE and BCC hosted their first inclusive community engagement session at the end of March. Roughly 20 people served by BCC and 20 KIWOCE students met for an afternoon of activities.
By the end of the day, all of the coordinators were blown away by how well the two groups got along. The KIWOCE teachers said they were shocked by how outgoing and social their usually reserved students were.
BCC's young adults had a blast showing off the center to their new friends, and both groups discovered they had one favorite pastime in common – dancing! Blaring music and sharing dance moves officially broke down any barriers between the two groups.
One individual served and KIWOCE student realized they were neighbors, but had never spoken or interacted. Though communities are typically very close-knit in Tanzania, people with disabilities are often not included in these social networks.
After the groups spent a couple of hours together, BCC staff debriefed with the KIWOCE students to better understand their first impressions of the session.
BCC received only positive feedback from the students, and in some cases, the lasting impact of the first session was already evident. One student shared that it is common for fathers to leave their families if a child with a disability is born. However, based on his experience with people served by BCC, he knows that he would stay with his family if he were to have a disabled child.
Having this kind of impact so early on in the partnership was certainly rewarding.
Ultimately, BCC's partnership with KIWOCE aims to bridge the social gap and ensure that young adults with disabilities are able to interact and form meaningful relationships with the people around them.