Advocating for People with Disabilities and Direct Support Professionals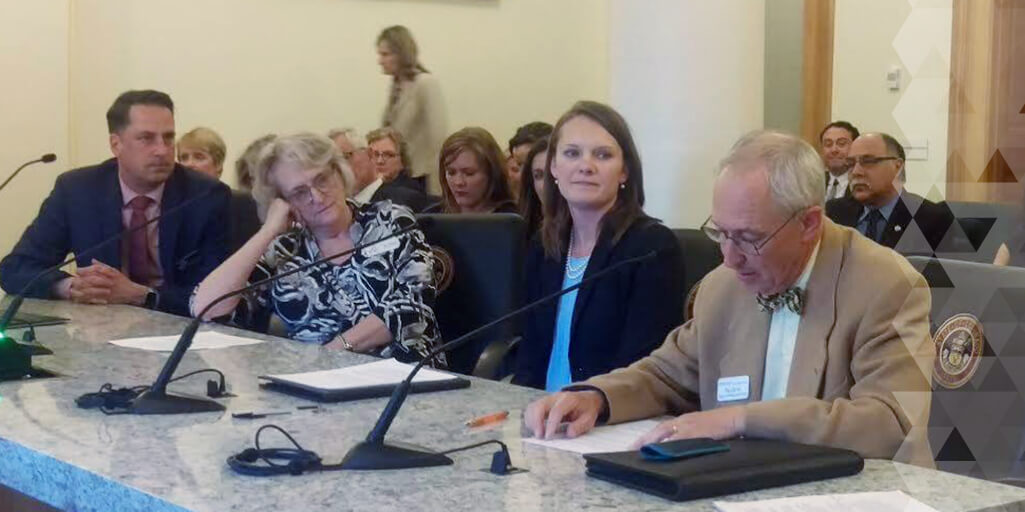 State governing bodies have been in session during the last few months, deciding how to spend your tax dollars. These decisions have a huge impact on the lives of people with disabilities.
The services Mosaic provides are funded almost entirely by state and federal dollars. The largest part of that funding goes toward paying wages for the valuable service direct support professionals (DSPs) provide. In the last few years, it's gotten harder for Mosaic to attract and retain DSPs because of stagnant or decreased funding.
DSP Tim Grove, who serves with Mosaic in Colorado Springs, recently explained to legislators in Colorado why this is such a shame. Here's what he said:
"I have worked for Mosaic for seven years. I love my job and have decided to do this job in spite of its financial limitations. I have worked in group homes and day programs that take people into the community.
For the last couple years, I've been working with independent and semi-independent people who need help and support with organization in their lives.
My wife works. She makes more money in three days than I make in one week.
Many of the DSPs I work with are single moms who receive SNAP benefits to help with food and Medicaid for their children. I know one mother who was sleeping on a mattress with her son when she started, with no other furniture. Others work two jobs and get help with daycare.
These people are great at caring for our people and love their jobs.
I would like to keep the good employees that I work with. In my position, the turnover is very high, and there are no DSPs that are still here from when I started. It has turned over completely – several times.
The people we serve love our DSPs – they help people in service in the most personal way. It takes a while to train new staff about the individual quirks of our people. When staff changes, they regress and do not respond well.
A livable wage could greatly improve the care and comfort people with intellectual disabilities receive. They would not feel like they are constantly being passed around to new staff.
Our people love their jobs. They would like to stay in this field.
Wal-Mart and McDonald's jobs can't hold a candle to the satisfaction our employees have.
Let's make it financially viable for DSPs to stay in a job they love and serve with those they care about."
After hearing testimony from Tim and others, Colorado legislators approved a rate increase that will help Colorado move 300 people off a waiting list for services and provide raises to thousands of DSPs in the state of Colorado. To learn more about how you can help DSPs like Tim continue to do great work, visit mosaicalliedvoices.org.