Poverty and Intellectual Disability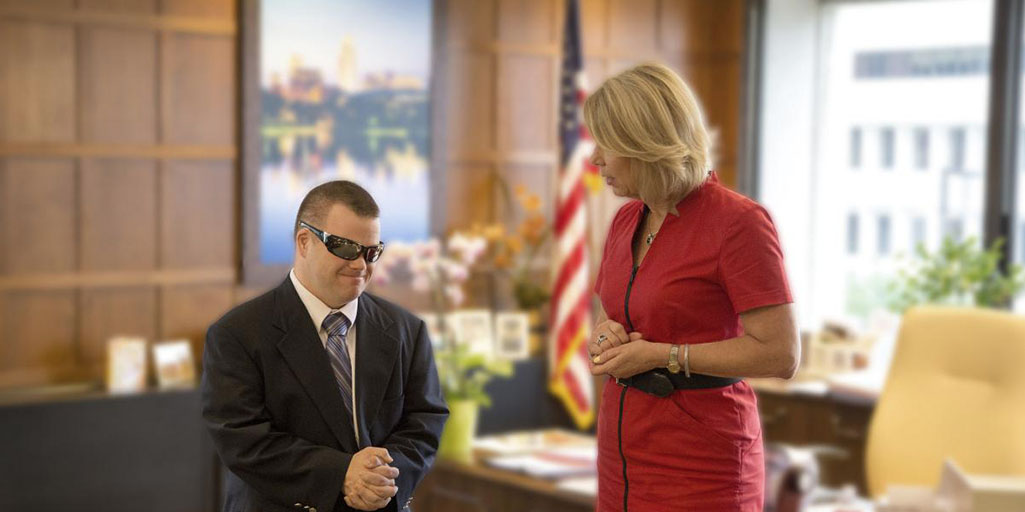 Mosaic values community connections and people participating in their communities.
When I think of community, I think of where I live and work.
At the center of my community is my home.
It is where I retreat after a long day and where I gather with family and friends to celebrate life – it is my refuge.
Everyone, including people with intellectual disabilities, seeks to live a meaningful life in a community of their choosing.
To live a meaningful life, we must have basic necessities – water, food and shelter.
Unfortunately, many people with intellectual disabilities lack access to affordable, accessible housing.
According to the Priced Out study, the national average rent for a modest one-bedroom rental unit was $780, equal to 104 percent of the national average monthly income of a person receiving Supplemental Security Income (SSI).
This finding confirms that, in 2014, it was virtually impossible for a single adult receiving SSI to obtain decent and safe housing in the community without some type of rental assistance.
Imagine if all of your income would not be enough to cover your housing costs, much less your food, clothing and personal necessity items.
Would you believe you were living a meaningful life?
The people Mosaic serves do not have to imagine this scenario – they face it. Almost all of the people Mosaic serves receive SSI and Medicaid.
The average annual income of a single person receiving SSI payments is $8,995 – about 23 percent below the 2015 federal poverty level.
It is unacceptable that more than 28 percent of people with a disability live in poverty.
And unfortunately because of a lack of employment opportunities, inadequate transportation and people's misconceptions, it is next to impossible for them to get out of it.
Our country has made significant progress since the enactment of the Americans with Disabilities Act, but we still have more work to do.
March is National Intellectual and Developmental Disabilities Awareness Month, which honors and celebrates the gifts that people with intellectual disabilities bring to the world.
Until we remove barriers like poverty and unemployment, those gifts will never be fully realized.
Learn more about how you can help here.