Guest Post: Thoughts in Response to the NPR Series "Abused and Betrayed"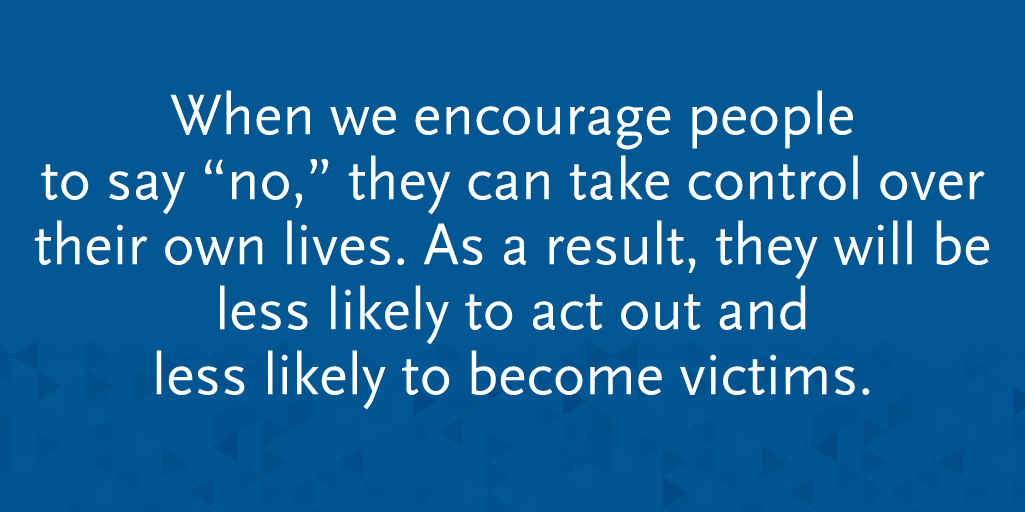 Many of you may have listened to the NPR series "Abused and Betrayed" earlier this year, which explored sexual abuse of people with intellectual and developmental disabilities (I/DD). I'd like to share with you some thoughts on how this affects people's behavior and what we are doing as care providers.
Regardless of their abilities, people who have been sexually assaulted act differently after experiencing assault. When someone who does not have an intellectual disability is assaulted, their behavior changes. The person may become withdrawn, afraid, easily angered, suspicious of others, hypervigilant or depressed.
Though they may not choose to share their experience, these people generally have the ability to disclose this information if they are comfortable. In addition, there are various avenues of support for people who have been victims, including psychotherapy, support groups and enhanced personal protection, just to name a few.
When someone with I/DD is assaulted, their behavior changes, as well. They may become uncooperative or aggressive. However, as described in the NPR series, they may not be able to speak for themselves or emotionally understand what happened, so it can be more difficult to know that a traumatic event has occurred.
At Mosaic, we work to prevent sexual assault, but it's important to remember that there may have been an incident before someone came into Mosaic care and that something could occur when care is not being provided.
With this in mind, any time we are serving someone who has undesirable behavior – especially if we've observed an abrupt change in their behavior – we are obligated to address the undesirable behavior in a manner that presumes the behavior is a reaction to a traumatic event, either past or current.
Behavioral changes may include: incontinence, refusals to go into certain areas, refusals to be with certain people, difficulty sleeping, crying, yelling, fearfulness, hypervigilance, nightmares, physical aggression, property destruction and self-injurious behavior; although the behavior change could be anything.
We also strive to thoroughly investigate possible medical reasons for undesirable behavior, which often requires extensive advocacy, as not all medical professionals are open to treating people with I/DD.
In general, people with I/DD have fewer avenues of support to deal with their trauma, so it's up to us to provide a safe environment where people are not re-traumatized.
If we suspect someone has been assaulted, we can engage psychology professionals to assess trauma triggers so we can reduce the likelihood of people experiencing these triggers that remind them of their past trauma. We can also create behavioral supports that do not cause any further trauma. This is referred to as "trauma-informed care."
Trauma-informed care means we never take things or activities away from someone as a response to undesirable behavior, other than for safety reasons, and we only use physical restraint as a last resort to prevent immediate injury.
As a reflection of our ministry, we always strive to address undesirable behavior with unconditional, Christ-like love. When we do this, we can feel confident we are supporting people in a manner that does not re-traumatize them.
Using Universal Behavioral Supports – encouraging and positively reinforcing desirable behavior – is a good place to start, but additional behavioral supports are needed when someone has experienced trauma.
As care providers, it is also our goal to educate the people we serve on how to say "no."
Rather than implying "no" through undesirable behavior like hitting or property destruction, we want to help people learn to express their wishes safely.
In general, people with I/DD who have been assaulted are not good at saying "no" or expressing resistance in any manner. To compound this issue, many providers in the I/DD field teach people that they should cooperate with anyone who seems like a staff person.
Unfortunately, this unquestioning cooperation can lead to victimization.
When we encourage people to say "no," they can take control over their own lives. As a result, they will be less likely to act out and less likely to become victims.
If you are interested in learning more about Universal Behavioral Supports or how you can help prevent sexual assault of people with I/DD, please contact Karen Fry at karen.fry@mosaicinfo.org or (402) 896.3884 ext. 30303.