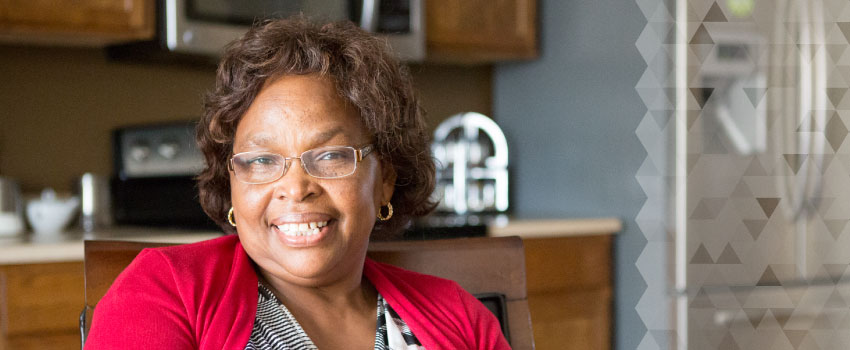 Emily Biwott's face lights up when she talks about Shirley.
"She keeps telling me she is happy in this home so that makes me happy too," Emily says with a shy smile. "Shirley is comfortable with us."
Emily has been a Mosaic at Home provider for Shirley, who has an intellectual disability, for a few years now. Quiet and reserved, Emily is a perfect fit for outgoing and outspoken Shirley. (You can hear more from Shirley here.)
"I'm somebody who doesn't talk a lot," Emily says. "Doing this quietly at home is comfortable for me."
While Emily may not talk a lot, the impact she and her husband Eli have had on Shirley speaks volumes.
"I love Eli and Emily—she helps me budget and he is a nurse and makes sure that I'm healthy," Shirley says. "I no longer have to use my walker and I get to spend my time doing the things that I love like volunteering with senior's group, going shopping and getting my nails done."
That's the great thing about Mosaic at Home, it allows Emily to use her gifts to make sure that Shirley can lead a happy and independent life.
"I love what I do," Emily says. "It gives me satisfaction."