Mosaic Adds In-Home Supports for Seniors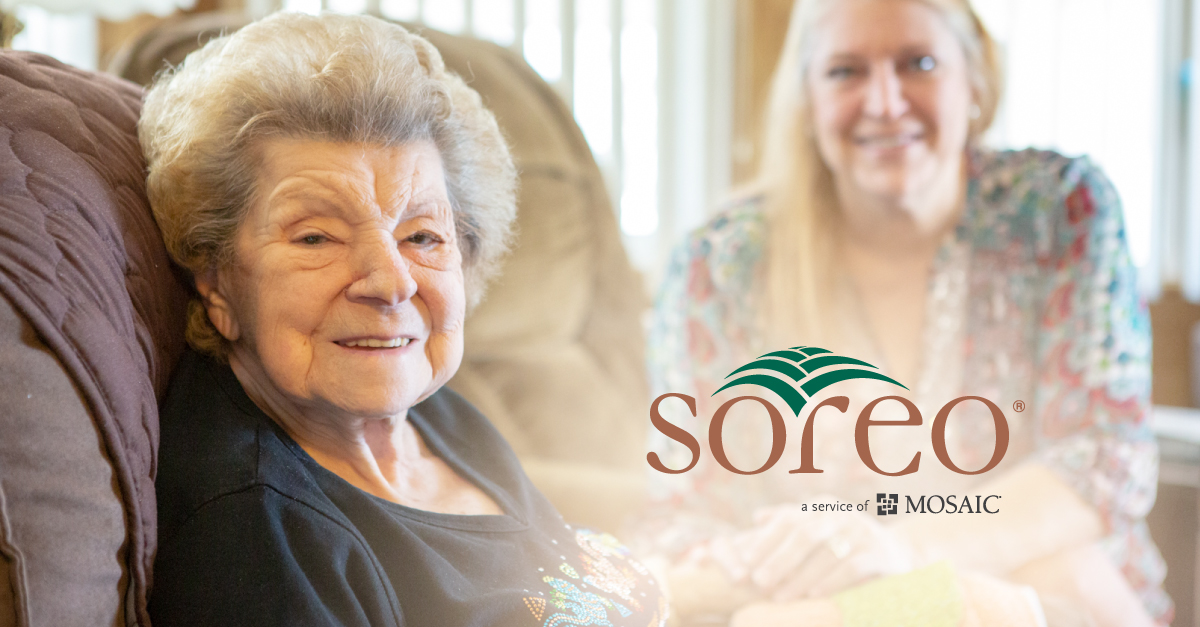 Mosaic is excited to announce our acquisition of Soreo, an Arizona provider of in-home supports to the aging and people with disabilities.
"Soreo's mission to keep people in their homes rather than nursing homes fits with Mosaic's mission to help people with disabilities experience as much independence as possible," said Linda Timmons, Mosaic President and CEO. "We also share similar values; the person served comes first, respect and dignity are priorities, and the organization strives for quality while encouraging innovation."
The acquisition expands Mosaic's footprint in Arizona, as Soreo has a presence in Tucson, Casa Grande and Phoenix, and the organization serves more than 750 people, mostly senior citizens.
Providing in-home supports to the aging is a new line of service for Mosaic. But serving seniors has long been a part of our mission. The Oaks, a independent living facility for seniors in Menomonie, Wisconsin, has been a part of Mosaic since it opened in 1999. And, as a historical piece of trivia, the first person who came to live at Bethphage, our founding organization, was an elderly widow.
The acquisition makes good sense for both Mosaic and Soreo. It fits Mosaic's strategic focus on growth, and the added revenue will help strengthen all of Mosaic's services. Plus, Mosaic's network and resources will strengthen Soreo services.
Most importantly, this move reflects the opening words of Mosaic's mission statement: Embracing God's call to serve in the world.
Welcome Soreo!