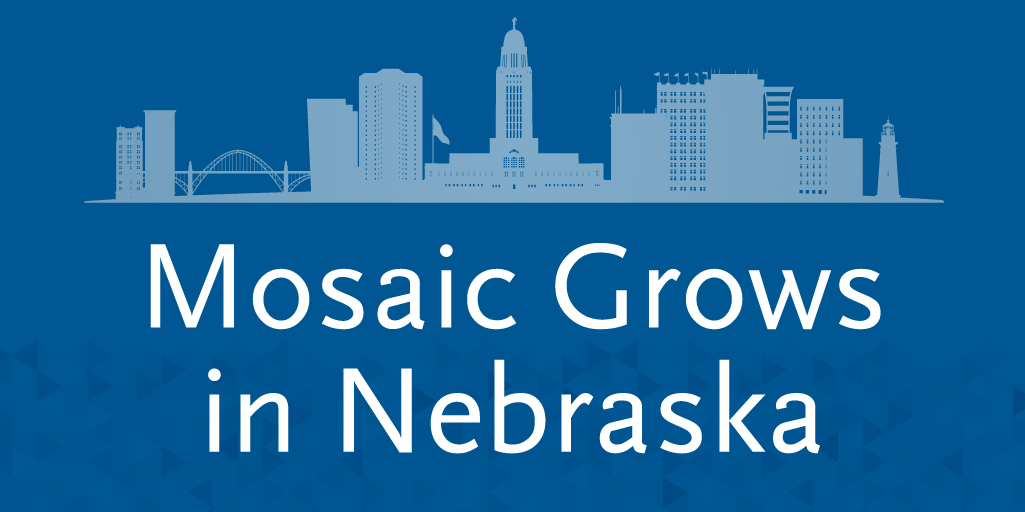 Mosaic is growing today.
Almost every day, Mosaic grows as new people come to us to receive supports. But today, we're growing with a big leap in Nebraska as we acquire another service provider.
This is good for many reasons.
First, Mosaic's foundation of faith has formed our values and the way we serve people. Our values aren't just words on a wall; they are lived every day. Integrity, respect, safety, connection: people with disabilities deserve high quality, personalized services in a caring and safe environment. That is the goal we strive to deliver.
The provider we've acquired, operating as Companion Linc and Companion Services, shares values similar to Mosaic. It is a natural fit for them and for us. In fact, the former owner has come on board as a Mosaic employee, along with all of his leadership team.
Second, the services we're acquiring have some innovative features, partnering with businesses and community organizations to enrich people's lives. We will be able to capitalize on that experience and spread it across Mosaic. Vice versa, Mosaic has innovative practices such as Mosaic at Home and business operations which will strengthen the existing Companion Linc and Companion Services offerings.
I'm happy to say we also bring better benefits for the employees, like improved health insurance and time off practices, and desired changes for Mosaic at Home providers such as twice-a-month payments for their service.
Third, we are constantly looking for ways to increase our financial efficiencies. Today's acquisition is in Nebraska, our home state. It will allow us to increase revenue by $6.6 million without the expense of creating a new infrastructure to support services. It makes good sense financially.
Fourth, Companion Linc serves in Nebraska's capital city of Lincoln. Mosaic is the leading provider in Nebraska and should be present in our capital. Because our services are well-respected, the transition of people to Mosaic has gone very smoothly.
Finally, there is strength in numbers. Mosaic has a strong advocacy program and many of the parents of people we support are members of our advocacy group, called Mosaic Allied Voices. Our mission has always been about service and advocacy, but the need to speak up and speak out for people with disabilities is greater today than ever.
Today I welcome the new people served, our new employees, family members and guardians, and Mosaic at Home providers to Mosaic. Working together, we will continue to build a brighter future for people with disabilities, which in turn creates a brighter future for everyone.