Board Volunteers Create a Better Mosaic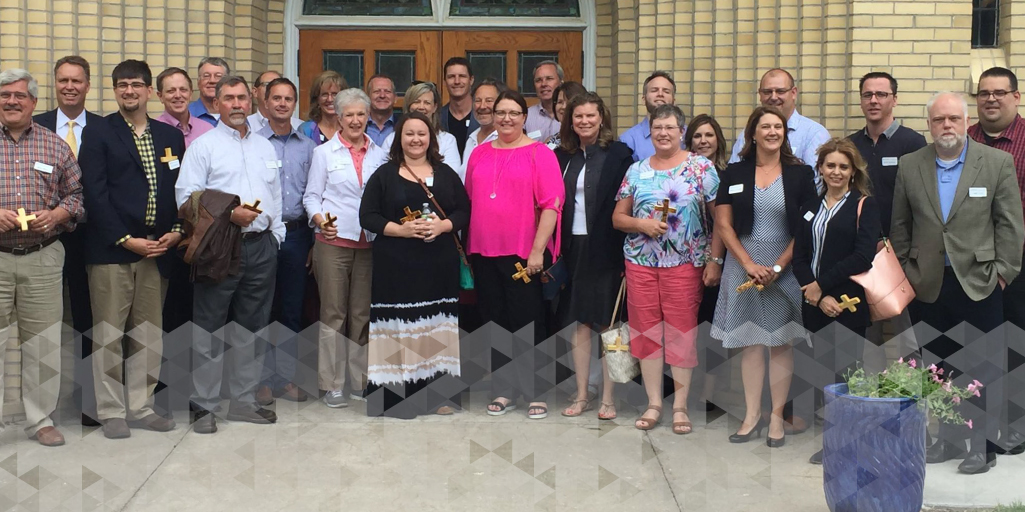 Members of the Mosaic Board, The Mosaic Foundation Board and senior leaders gather outside Zion Chapel on Mosaic's campus in Axtell, Nebraska.
In my role as CEO at Mosaic, as I am lucky to have guidance and direction from 21 volunteers who bring skills and expertise as members of Mosaic's and The Mosaic Foundation Board of Directors.
Most of you have not had the pleasure of meeting these fine people. They share their time, talent, and treasure with Mosaic. They make a difference.
They come from a broad professional spectrum, including finance, law, marketing, management, medicine, religion, and the military.
They also bring a personal commitment; many know intimately the challenges and blessings of disability through a loved one.
These people challenge me to be a better leader.
They spark new ideas and direction.
They stand behind me with support.
They support Mosaic's mission, vision, and values.
At our June board meetings, we said thank you and farewell to three board members who have served well and capably. Thank you Lisa Negsted, Joseph Turkowski, and Tom Earnshaw for your years of service. I consider you all mentors and friends.
Just as Mosaic is the invisible support behind people we serve, you've been the invisible support behind Mosaic.
Mosaic is a better organization because of you.