Mosaic Angels in Human Form
In the biblical story of the birth of Jesus, a "great company" of angels appeared to shepherds, praising God and signaling peace to people of good will.
In Kansas City, Kansas, there's a great company of 'Mosaic angels' who make Christmas a little brighter for many people served by Mosaic.
Mark and Becky Nicholson have been involved as volunteers serving people with disabilities for more than 30 years.  Through her work as a University of Kansas professor helping train occupational therapists, Becky became involved with Mosaic.  As she has done several times before, she pulled her willing husband into the picture too.
"It's our passion, I guess," Mark said, "helping adults and children, people with disabilities."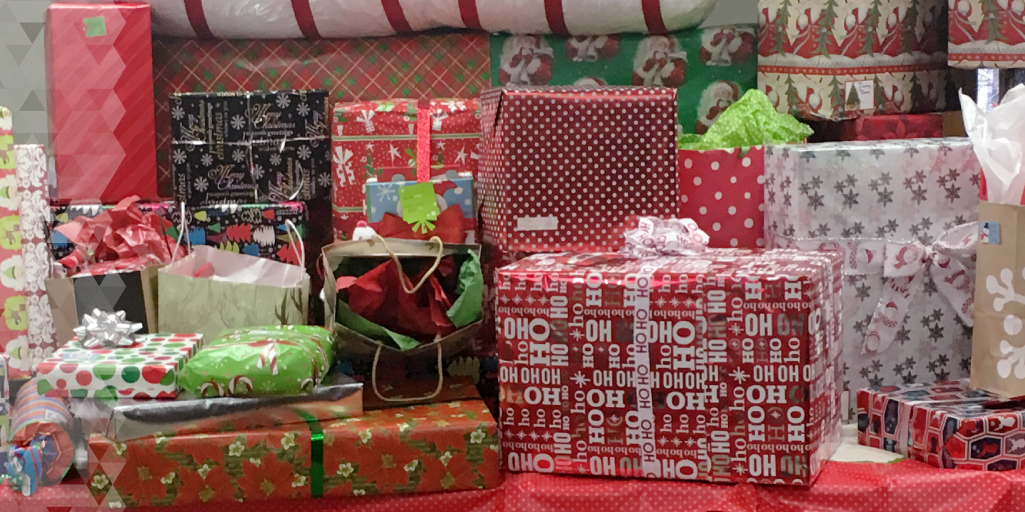 Mark and Becky became Mosaic Ambassadors, inviting people to attend Mosaic events and learn more about Mosaic's mission.
In 2014, the couple discovered there were about 40 people served by Mosaic in Northeast Kansas that either had no family to share Christmas with, or whose families could not provide anything for Christmas because of financial or other reasons.
That meant no Christmas gifts for these people; Mark and Becky got busy.
"We called on our friends … and each one of them adopted one person or maybe two and provided Christmas gifts for them," Mark said.  "The staff at Mosaic helped the people make out their Christmas list with hints on what to buy."
The friends also got invited to a party at the Nicholson's home where they delivered the gifts.  Now in its third year, it has grown and become a tradition.
"We all look forward to spending four or five hours together during the holiday season and it's for the greater good for Mosaic," Mark said.
Mark and Becky were pleased that their daughter, Kaitlin, got involved this year and invited several of her friends, too.  The party had an intergenerational mix of close to 50 people, Mark said.  In addition, several who couldn't attend dropped off gifts ahead of time.  Afterward, it took four trips with a loaded SUV to deliver all of the presents to Mosaic.
The friends' involvement that first year didn't end with Christmas gifts.
Mark and Becky invited them to attend Mosaic fundraising events where they could learn more about the mission.  Many of their friends became Mosaic donors, he said. He doesn't see their commitment to Mosaic ending.
"If we said we weren't doing this anymore, I think some of our friends would pick it up and do it," Mark said.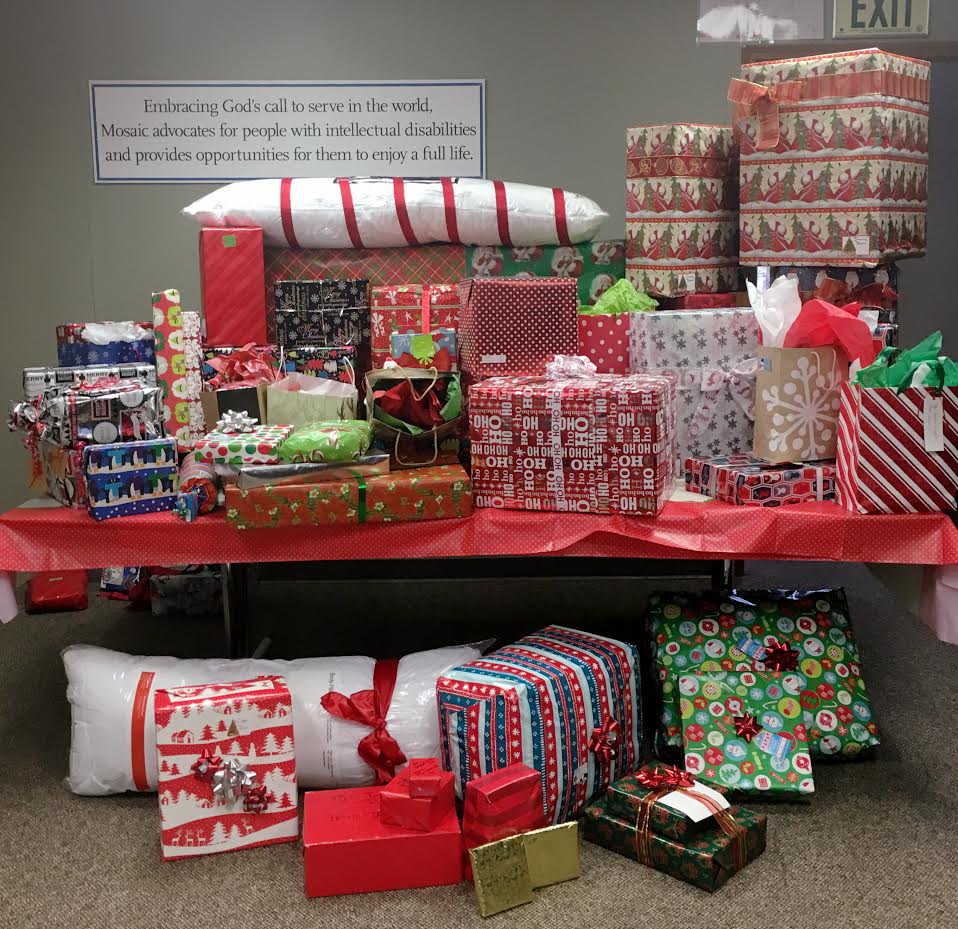 Mark calls these friends Mosaic Angels.  The name comes from the spreadsheet used for people to sign up.  The column where friends put their name to commit is labeled "angel" at the top.
So, two days ago, many people had a better Christmas than they otherwise would have because of these angels. 
"Knowing that those people have something to open up on Christmas Day or Christmas Eve and they're not sitting there without a gift does a lot for the heart," Mark said.
I should have asked Mark if any of his friends were named Gabriel. 
It would be fitting.
Make a year-end donation to Mosaic.