Mosaic's 2017 Ambassador of the Year: Gayle Bortz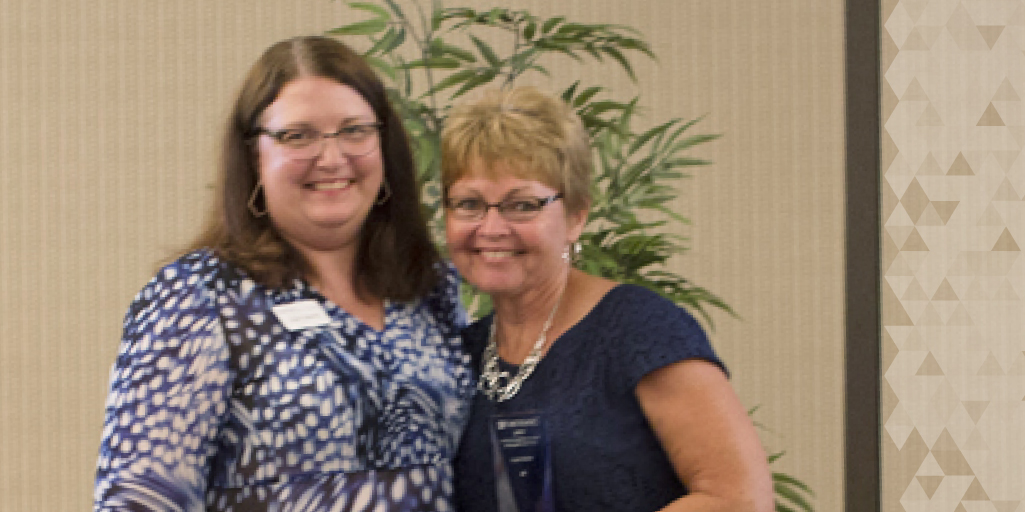 When Gayle Bortz started volunteering with Mosaic in South Central Iowa five years ago, she had no idea how long her commitment to the people Mosaic supports in Chariton would last.
This week, she was named Mosaic's Ambassador of the Year, and her commitment still holds strong.
As a speech pathologist, Gayle spent her career helping people with disabilities, so volunteering with Mosaic after she retired made perfect sense.
In the last five years, Gayle has invited more than 100 people to visit Mosaic in South Central Iowa's Discover the Possibilities tours. These one-hour events help community members learn more about Mosaic, the people it supports and how they can help.
These events are key for Mosaic's goal of helping people with disabilities connect with people in their communities who become job coaches, volunteer partners and friends.
Gayle has served many different roles for the agency. In addition to inviting people to attend, she has introduced and closed Discover the Possibilities tours.
She also served as a speaker at many successful Partners in Possibilities events, which invite community members to make a financial commitment to Mosaic's mission.
Gayle and her husband Rob are active volunteers with the local Aktion Club and have made multi-year commitments to support Mosaic's mission financially.
"When I first started at Mosaic she took me door-to-door to every business in Chariton and introduced me to many groups," says Community Relations Manager Kasi Jones. "Anytime I would call on Gayle she was there, no matter what."
Gayle received Mosaic's Ambassador of the Year Award for her commitment to Mosaic's mission. This award recognizes a Mosaic volunteer that has demonstrated service to all elements of Mosaic's mission. To learn more about volunteering with Mosaic, please email info@mosaicinfo.org.