Student-Designed Emergency Operations Plan Meets Regulatory Requirements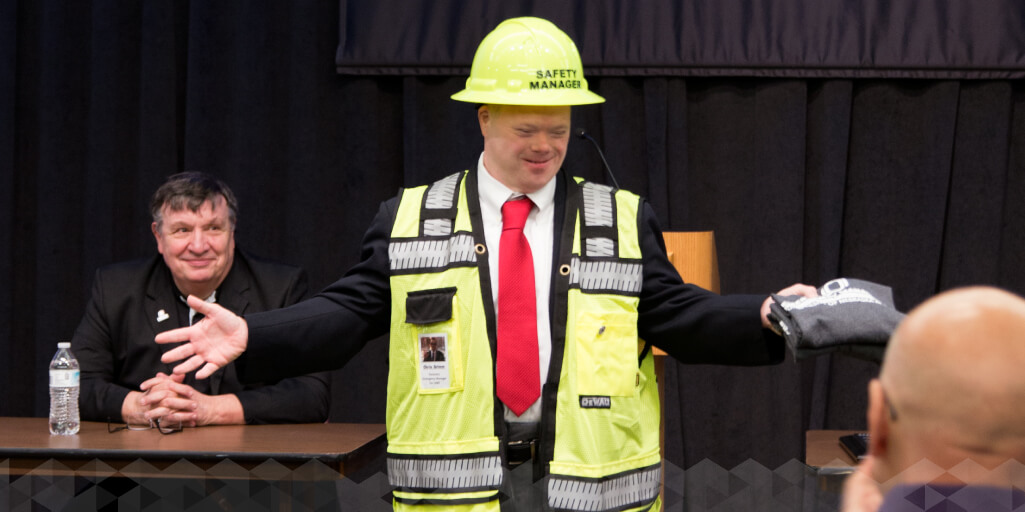 When natural disasters and other emergency situations strike, people with disabilities are among the most vulnerable. Disability acts as a multiplier, intensifying risk from both natural and human forces. People with disabilities often cannot evacuate on their own, or they struggle to carry life-preserving medical equipment with them.
Thanks to a robust Emergency Operations Plan designed by several student interns from the University of Nebraska Omaha (UNO) Emergency Services Program, Mosaic is ready to meet the needs of the people it serves in emergencies.
The 126-page plan, the result of months of work by Jennifer Miller, Kain Martin, Kevin Wendt, Monica Rivera and their instructor Tyler Davis, meets federal regulatory requirements, is scalable and can easily be adapted for Mosaic's 37 agencies.
The timing of the project's completion could not have been better, as many of the nation's healthcare providers, including Mosaic, were up against a tight Nov. 15 deadline to implement new requirements from Centers for Medicare and Medicaid Services (CMS) that standardize emergency response.
"The value is over $100,000 just in plan creation and does not account for CMS reimbursements that Mosaic will continue to qualify for," Davis said.
To create the plan, the student intern team referred to the Federal Emergency Management Agency's "Comprehensive Preparedness Guide" and resources from the Department of Health and Human Services.
"We wanted to use a national recipe," Davis said. "There's no reason to reinvent the wheel."
"We also went out and did the research and asked the questions," he continued. "We determined who's in charge during emergencies, where the gaps are and where improvements are needed. There are a million questions to think through, and the sad thing is there are no solid answers to these questions in the U.S."
Davis believes Mosaic can champion change in this realm of emergency management.
"If a strong organization like Mosaic is dedicated to driving the conversation forward and asking questions about life safety for people with disabilities, people will answer," Davis said.
"Organizations like Mosaic need to be part of the training process with emergency services," he added. "No one else is filling that gap. Experts need to come together to develop best practices because they don't exist right now."
Discussing the Emergency Operations Plan, Davis spoke highly of his team of student interns, who are all veterans.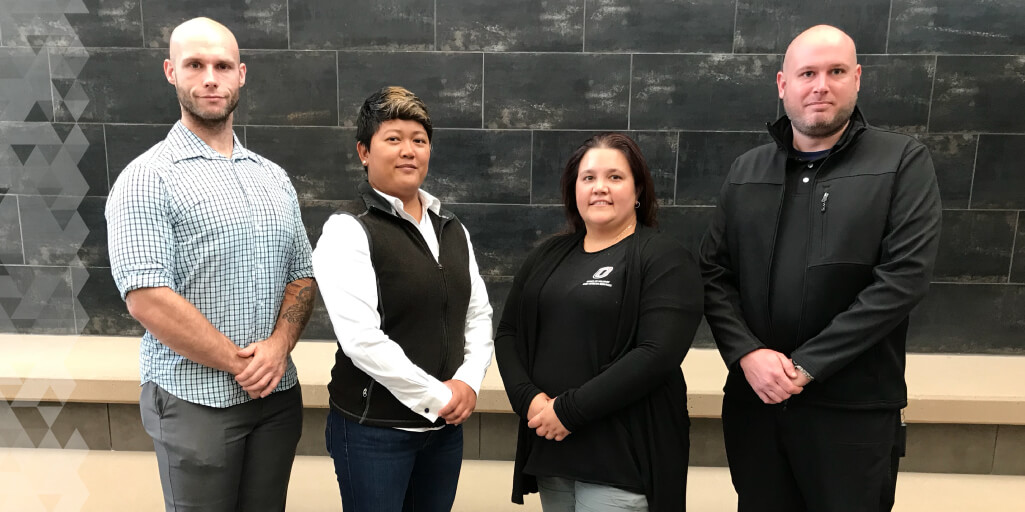 "You couldn't do this with regular undergrads without military experience," he said. "This is actually graduate level work in my opinion. These students should be able to hit the ground running after this program."
Wendt, one of the interns, shared that this was a rare opportunity as a student to be able to design a plan for an actual organization.
"Just the simple fact that this project gave me knowledge about the questions I need to ask and things I need to think about when I go into this field after I graduate is invaluable," he said.
At the onset of the project, the students had the opportunity to meet Chris Grimm, who receives services from Mosaic in Omaha, and his mother, Janey. They cited Chris as their inspiration as they crafted the plan. To recognize Chris, the intern team and Patrick O'Neil, Director of the Emergency Services Program, named him an Honorary Emergency Manager at an event on Nov. 15.
"It takes a lot of courage to go out and tell your story," Davis said.