Flashback Friday: Love and Service in Axtell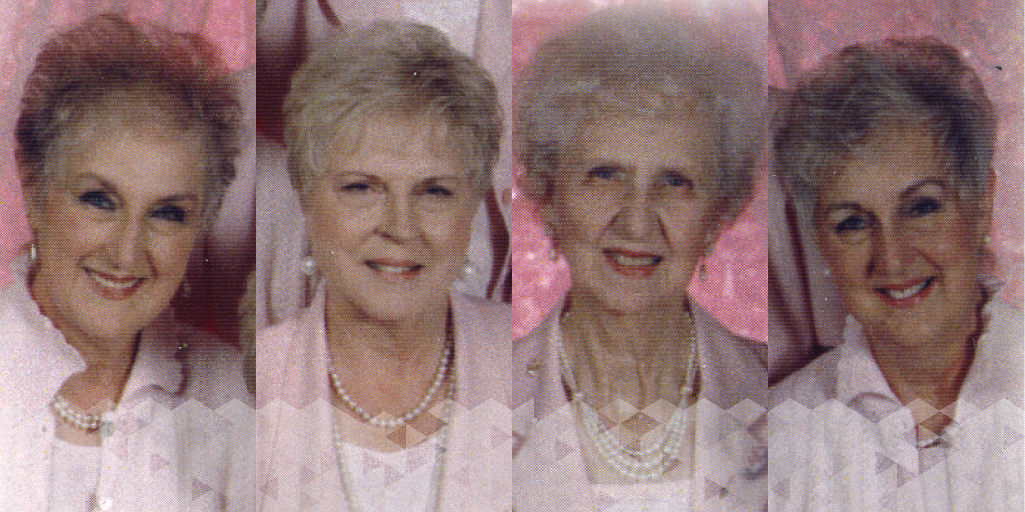 This post originally appeared as a story in Mosaic's Centennial book, The Reason We Exist: Stories of Mosaic's Call to Serve. My visit with the surviving sisters as I prepared this story for the book revealed the joy they experienced as summer workers on one of Mosaic's original campuses.
Micki Lynch remembers earning $10 a month in 1946 as a summer worker at Bethphage – with a $10 bonus if she stayed the entire summer.
"We were really fortunate that we got to work there," said her sister, Anna Lee Burris. "There weren't many jobs. It was a privilege for us to get to work at Bethphage. That money that we made was a lot of money for us. That helped buy your school clothes."
Lynch and Burris, along with their sisters Lucille Evers and Marji Steinkruger, all worked at Bethphage during the 1940s. They were then the Bebensee sisters, growing up in Hildreth, Neb., about 15 miles from Axtell. Lucille, the oldest, worked there full time for several years beginning in 1940. The other sisters worked summers; the twins Micki and Marji in 1946 and 1947, and Anna in 1948 and 1949.
The sisters' memories have similar themes, including their love for the other "sisters" (members of the Bethphage Diaconate), hard work, getting to know guests and fun times. The experience formed a lifetime connection with the organization as each sister decades later served as a representative to their church congregations as Bethphage Ambassadors.
The younger girls felt the good work done by their oldest sister helped them get the jobs. "We had to prove ourselves, too," Burris said. The deaconesses had high expectations. Evers' daughter, Terri Kallio, remembers her mother telling of having to refold towels.
"Mom said she had to fold the towels for the cabinet, and Sister came along and pulled all of those towels out of the closet because that wasn't the way for them to be folded," Kallio said. The lesson was well-learned because, to this day, the Bebensee sisters still fold their towels the way they were taught at Bethphage.
Steinkruger remembers the deaconesses teaching her to set a proper table that included several pieces of silverware, a skill she passed on in her own family.
While they knew the deaconesses had high expectations, they also felt great affection for them. Evers gave her daughter the middle name Julianne in honor of Bethphage's Sister Julianne, who became directing sister in the 1940s.
The various guests left impressions as well. Lynch remembers the young woman who could identify someone before the person got near from the sound of their walk. Steinkruger remembers the girl who kissed her hand and said, "I love you." Burris remembers that "even if they couldn't talk to you, they were always cheerful."
"When you talked to the guests there, their philosophy was God put them on this earth as who they were and all they were doing what was God wanted them to do," Steinkruger said."The Lutheran religion was so deep there with the guests," Lynch said.
"I've always felt that a big, big part of Bethphage was the strength of God's presence there."