Handymen Serve God and Mosaic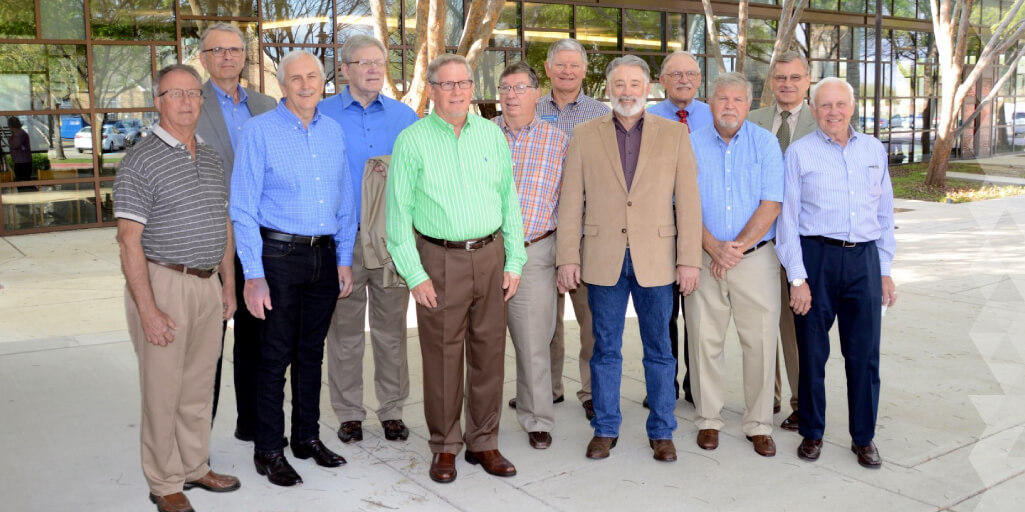 Any homeowner knows there is always something that needs repairing, painted, replaced, planted, dug up, etc. It never ends.
Mosaic owns and leases hundreds of properties across the US – 418 at last count. Arranging the maintenance can be time consuming, just like for any homeowner.
But not for staff at Mosaic in Dallas. There, maintenance often only requires a simple call to a volunteer, thanks to God's Handymen, a team of men who monitor, track and perform the tasks needed to keep homes (and sometimes office space) shipshape.
The group of retired men – 13 of them, all around 70 – are members of Preston Meadow Lutheran Church in Plano, Texas. It has been nearly six years since the group formed. It started simply – a church member asked for help to repair a fence at a Mosaic home.
God's Handymen doesn't have a structure of leadership or membership. But they're organized and get things done. They now have a system where the individual homes have a specific contact within God's Handymen. They schedule out the work, assign the human resources needed and buy whatever supplies they need ahead of time.
They keep a running logbook of what's been done. Here are just a few of the projects: they've repaired walls, floor tiles, toilets, trim, roofs and more; replaced dishwashers, fences, windows and screens, doors and locks, and lighting; helped make right the small things various inspectors determine is wrong in the buildings. The list goes on and on.
From 2015-2017, they clocked 2,500 hours of service. If those hours were logged by paid handymen, estimated at $75 per hour, that totals $187,500 Mosaic has been able to save. But on top of that, Preston Meadow Church has a fund for the men to use to buy the materials they need for their volunteer tasks. In the same timeframe, that fund spent $18,899 on items for Mosaic buildings.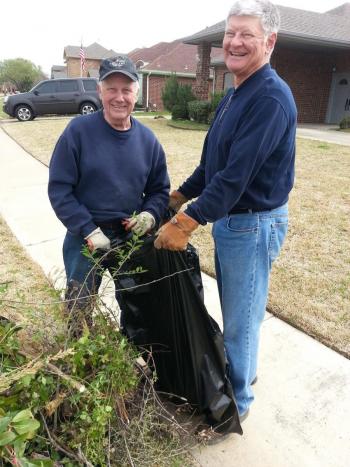 That's $206,399 – a substantial savings for Mosaic.
But more importantly, the care the men show is invaluable.
So often, people with disabilities are invisible. Their relationships are limited to staff members and medical professionals. They're not considered for jobs and are on the periphery of society.
Not to God's Handymen and Preston Meadow Church; they have committed themselves to the people Mosaic serves. The church and the men believe that people with intellectual disabilities deserve to live in safe, attractive and inviting homes. They're not invisible; they matter.
The frosting on the cake is the men enjoy doing the work.
Bill Ostergren, one of God's Handymen, said they have fun working together as volunteers. Some jobs are done by individuals and others by groups. Each person has different talents and skills they contribute, and the men learn from one another, too.
Being part of a cohesive faith group helps. For a recent presentation on the group, the men listed out their success factors. Top on the list was, "Obedience to and trust in God."
This is National Volunteer Appreciation Week, and Mosaic has thousands of volunteers who contribute to our mission in various ways. Some serve one time as part of a school or church project, others serve as regularly as a sunrise. We're grateful for them all.
Thank you to God's Handymen and the many others who partner with Mosaic as volunteers to provide a life of possibilities for people with intellectual disabilities.