Firefighter Capozzelli Steps Up to Serve During Hurricane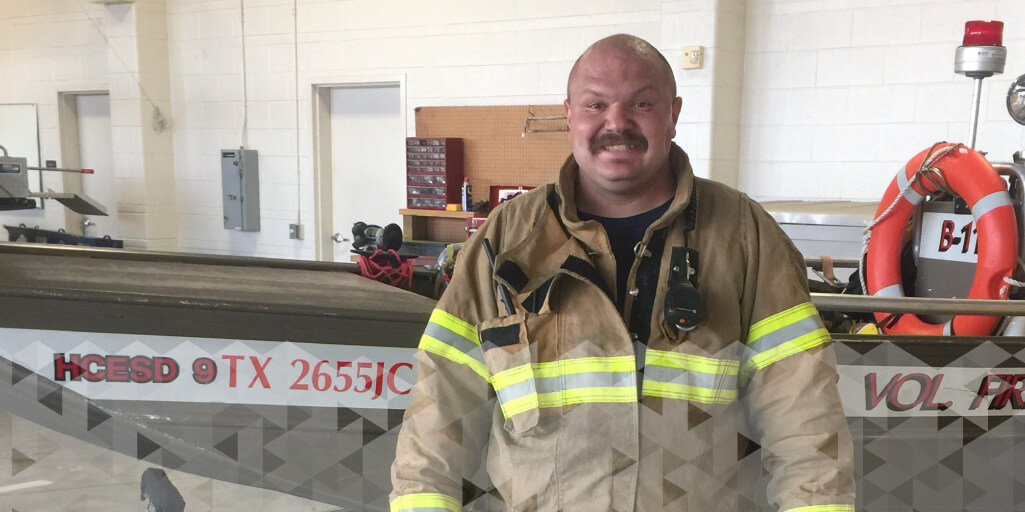 Marcus Capozzelli – brother, son, Pizza Hut delivery person, volunteer firefighter and person in service at Mosaic, a provider of care to people with disabilities – stepped up to support his community during Hurricane Harvey.
As wind and rain barraged the Houston area, Capozzelli was on-hand at Needham Fire & Rescue preparing meals and taking calls. As search and rescue needs increased, Capozzelli joined in recovery efforts and helped transport people out of flood zones to safety.
Capozzelli, a self-described natural first responder, said coming to the aid of others is just what he does.
"I have a big heart," Capozzelli said. "I don't care what color you are or what race you are, I'm going to help you no matter what."
Capozzelli, 28, grew up in a firefighting household, so his inclination to lend a hand runs deep. His father, a career firefighter who retired from Needham Fire & Rescue, would take Capozzelli and his older brother, now a firefighter himself, out on rescues as kids.
The CPR-certified Capozzelli said he started volunteering with the fire department himself as early as his freshmen year of high school.
As Capozzelli works toward becoming a full-time firefighter, he serves the needs of his community in a variety of other ways. In addition to volunteering at the fire department, he builds fences, does yard work and is often the first on the scene of accidents in the neighborhood.
Deborah Fulgham, a Mosaic contract worker and Capozzelli's longtime advocate, said, "Helping others is just embedded in his soul."
With Fulgham's help, Capozzelli continues to pursue his goals. In May of this year, he earned his probationary shield from the Cy-Fair Volunteer Fire Department, and he is currently studying for the Firefighter 1 Exam. Fulgham has also arranged for Capozzelli to begin speech pathology soon.
Always moving forward, Capozzelli said, "If I want it, I'm going to get it."
Learn more about how Hurricane Harvey affected Mosaic in Southeast Texas.