#InclusionWorks: More than a Paycheck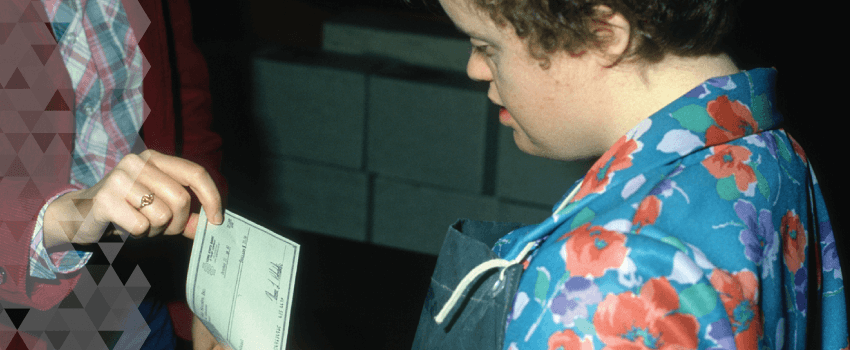 Soon after starting at Mosaic years ago, I was touring the local agency workshop. A woman there was eager to introduce herself and talk. After offering her name, the first thing she said was, "I work here. I make money."
It was clear to me that both working and earning money mattered to her.
Today's 'throwback Thursday' photo comes from sometime in the 1980s at a workshop for Martin Luther Homes, one of the organizations that became part of Mosaic. We do not know whether it was her first-ever paycheck, but she clearly is excited to receive it.
A young woman smile and laughs after seeing her paycheck.A paycheck is a symbol of something bigger. A job can bring self-respect, make a person feel a part of a team, help build relationships with others, bring satisfaction and enjoyment – and help people contribute to society as taxpayers.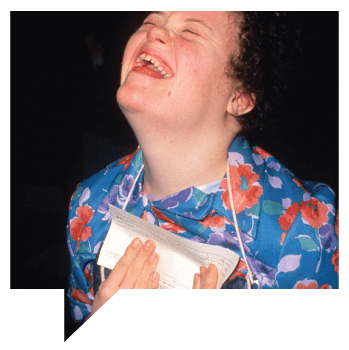 Yet, for people with disabilities, jobs are often elusive. According to the Department of Labor, people with disabilities in general are employed at about one-half of the rate of people without disabilities. People with intellectual disabilities face an even bigger struggle to gain competitive work.
It's not that people with intellectual disabilities don't want to work. It's not that they can't work. The challenge is finding employers willing to give them a chance.
The employers who hire people with intellectual disability learn about loyalty, dependability, and gratitude. They gain new relationships that help them see life through a different lens. They enrich their workplace and their community.
October is National Disability Employment Awareness Month. It's a good time to commend those employers whose workplaces are truly inclusive and welcoming to people with disabilities.
And they give people the opportunity to proudly say, "I work here. I make money."
Learn more about National Disability Employment Awareness Month here.