#InclusionWorks: The $1,000,000 Man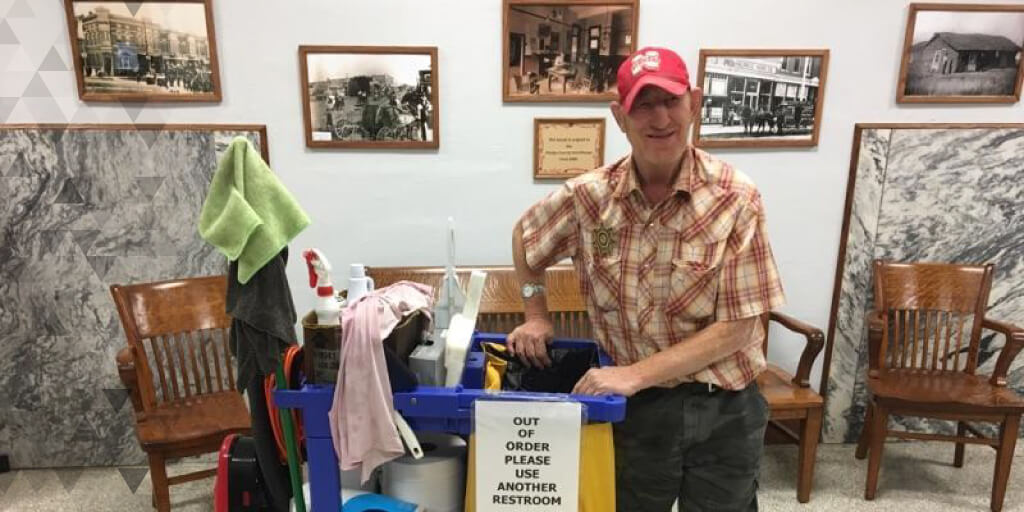 Nick Robuck dreams big.
$1,000,000.
"I'm making money," he tells people. "I'm gonna get my own camper and truck."
It's no small feat, but thanks to a new job at the local courthouse, Nick is one step closer to his $1 million goal.
All month we've been talking about the difference inclusion in the work force makes for people with disabilities and our country. Mosaic is a proud partner in National Disabilities Employment Awareness Month, which honors the unique skills and talents that people with disabilities bring to the workforce.
Our theme this year is #InclusionWorks: "Inclusion works for all of us: employees, employers, the community. It creates opportunities, builds independence, fulfills dreams."
Nick, who is supported by Mosaic in South Central Nebraska, is a perfect example.
Nick has been working for a while, but, this summer, he got his first job in a competitive-pay setting at the courthouse helping clean. It's a great fit: Nick gets to make more money and see more people. The courthouse gets a hardworking, kind and joy-filled employee.
"Nick is a social butterfly. He is absolutely loving it and the courthouse absolutely loves him," said Amanda Connick, a Mosaic employee who has worked with Nick for the last year.
Each day Nick gets better at his job, Amanda said. He's grown more independent and always makes sure to work hard at the courthouse.
"He knows he's going to make more money here so he works harder," she added.
We know that there are thousands of people just like Nick, people with intellectual disabilities, who are proving that #InclusionWorks.
Our job force and economy are stronger when everyone can contribute.