To See the Good in Others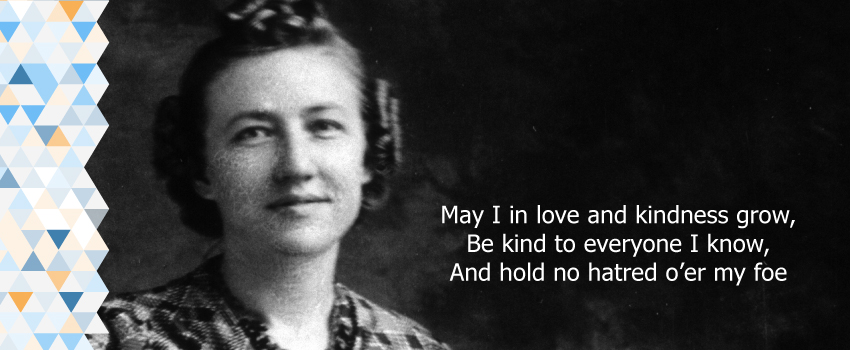 Today's post is a spiritual reflection called "Just for Others." It is a poem written by Inez, a Bethphage guest in the 1940s. Bethphage was one of the organizations that formed Mosaic in 2003. For decades, residents were called guests.
Dear Father may I always be
the friend and no man's enemy,
And never judge those nearest me,
But share my joy with OTHERS.
May I in love and kindness grow,
Be kind to everyone I know,
And hold no hatred o'er my foe
But show true love to OTHERS.
May I be filled with thoughts all pure,
And walk the narrow way secure
Where only good things can endure,
And show the way to OTHERS.
If e'er I see a soul in need,
May I, then, do him a good deed,
And not be selfish, filled with greed,
But be a help to OTHERS.
And guide me so, I'll not compare
Myself with others anywhere
And think I'm better, help me, there,
To see the good in OTHERS.
Inez, like many other guests over the years at Bethphage, had epilepsy. Today, epilepsy is highly manageable. But that wasn't always the case and, because of the seizures and associated behaviors, people with epilepsy were often stigmatized and shunned, sent to live with others who were not well-treated by society at large.
Yet, out of that, Inez wrote the words of this poem.
Her words show a forgiving and loving heart, for OTHERS. May that be our goal, too.