Nurses Are Vital at Mosaic
Back in January, I met Kasey Roach and wrote a story about his parents' devotion. They make it clear they could not have their son at home and live the life they do without Mosaic staff. One of those staff is Kasey's nurse, Patty Rowden.
I watched Patty care for Kasey. She had the comfort and ease of someone who has worked with him for years. Throughout her ministrations, Patty talked with Kasey, offering encouraging words and telling him everything she was doing for him.
She knows what the slightest twitch in his face means, whether discomfort or happiness. She knows how to read the blinks of his eyes when she asks a question. She also knows how to respond when he has a seizure, a daily occurrence.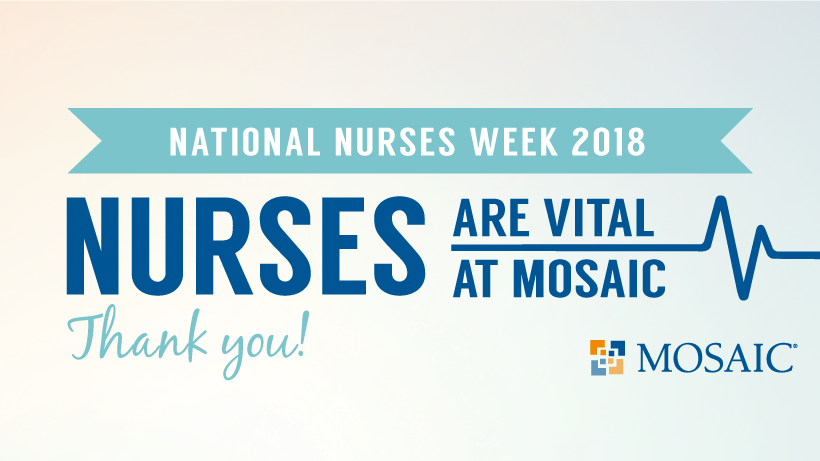 The daily care Patty provides is life-giving and life-saving. Kasey uses a ventilator. He needs assistance with every aspect of daily living. Patty makes sure the equipment he needs stays clean and in good order. And she makes sure to monitor his vital signs, so he can stay in the best health possible.
We captured Patty on video during that visit. She was reluctant; many staff members are. They love their work, but they don't want attention. They want the attention to go to the people they're working to help.
It's National Nurses Week, and across Mosaic, there are others nurses just like Patty. They're professional, caring, diligent, and responsible. We are grateful to have them as part of the Mosaic team.