Promise Magazine
Promise is the national magazine of Mosaic. The publication covers success stories of persons served by Mosaic; news about the organization's whole healthcare and operational innovations; updates on expanding services; continued government advocacy for the Intellectual and Developmental Disabilities (IDD) community; Mosaic's leading strategies regarding the changing face of healthcare; local agency reports and more. Promise is typically issued in June and December each year.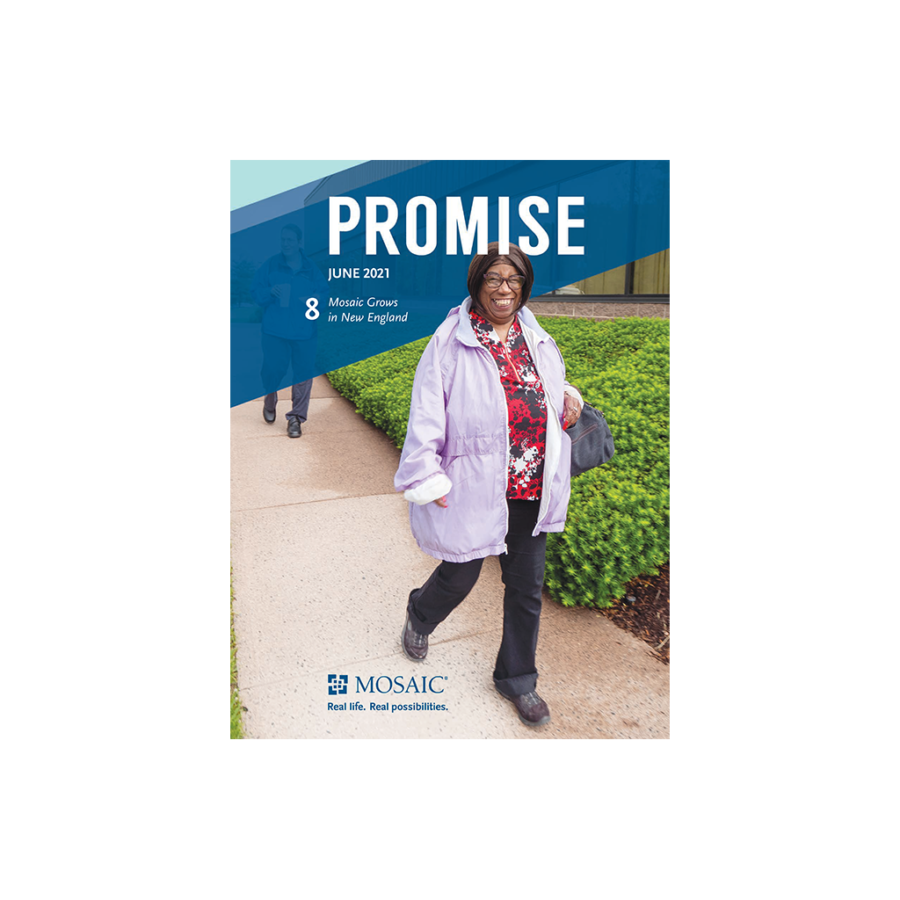 Summer 2021
This issue includes a cover story detailing how Mosaic has grown in New England by adding two like-minded organizations to our network; personal stories of belonging; and a heartwarming tale from Mosaic International and its work in Tanzania.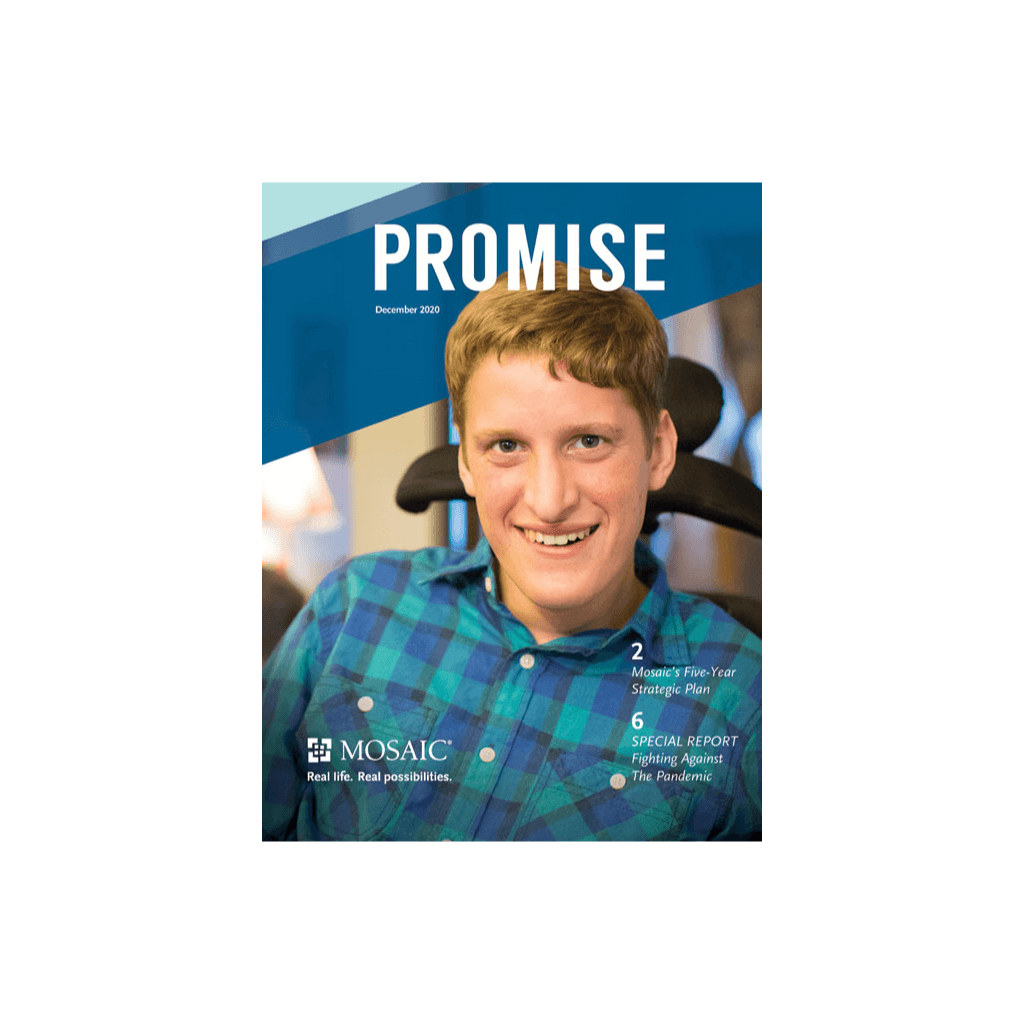 Winter 2020
This issue includes a Special Report—Fighting Against the Pandemic and a Letter from the President, Linda Timmons, who takes a look back on 2020 and the challenges we faced
as an organization.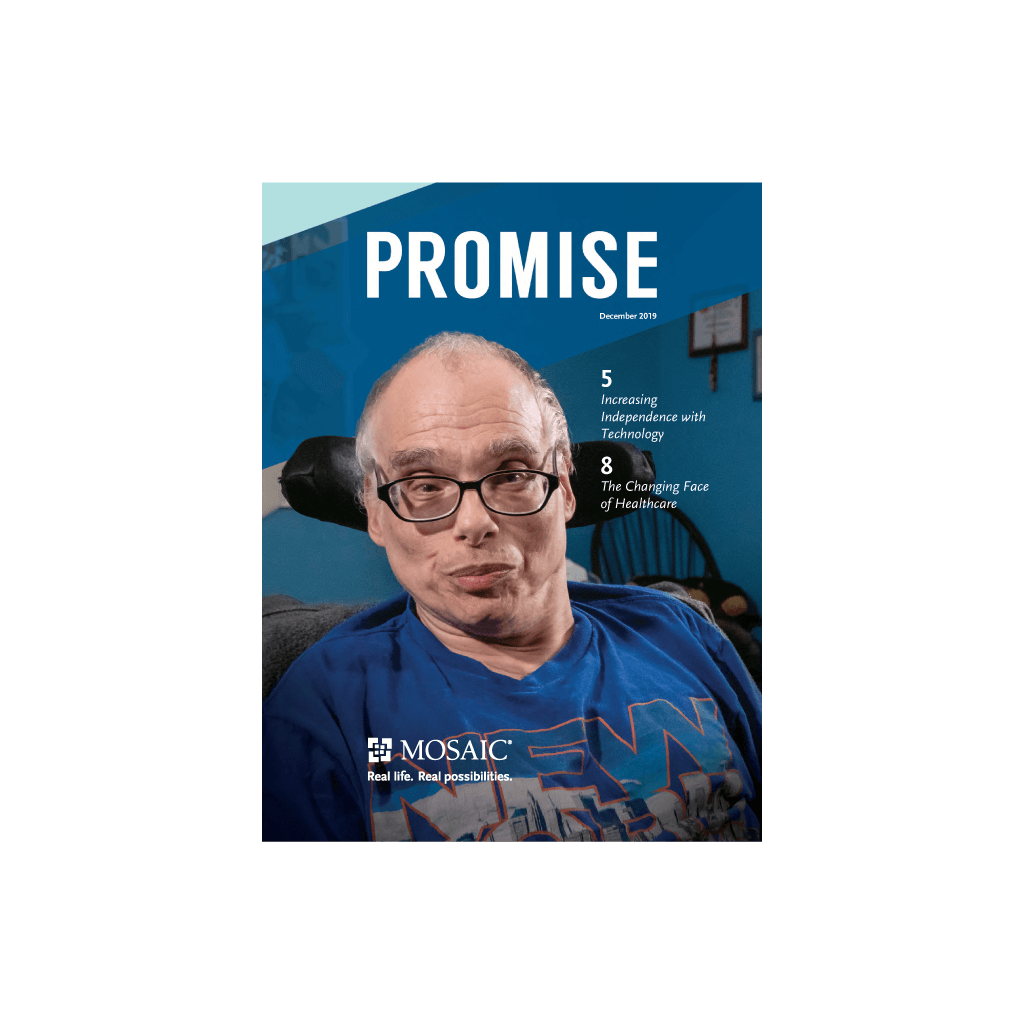 Winter 2019
Read about the fast-changing face of healthcare and Mosaic's role in a whole-person approach to better meet the needs of the people we serve and the Called To Be Bold national campaign, an initiative built upon Mosaic's strategic plan.