Promise Magazine
Promise is the national magazine of Mosaic. The publication covers success stories of persons served by Mosaic; news about the organization's whole healthcare and operational innovations; updates on expanding services; continued government advocacy for the Intellectual and Developmental Disabilities (IDD) community; Mosaic's leading strategies regarding the changing face of healthcare; local agency reports and more. Promise is typically issued in June and December each year.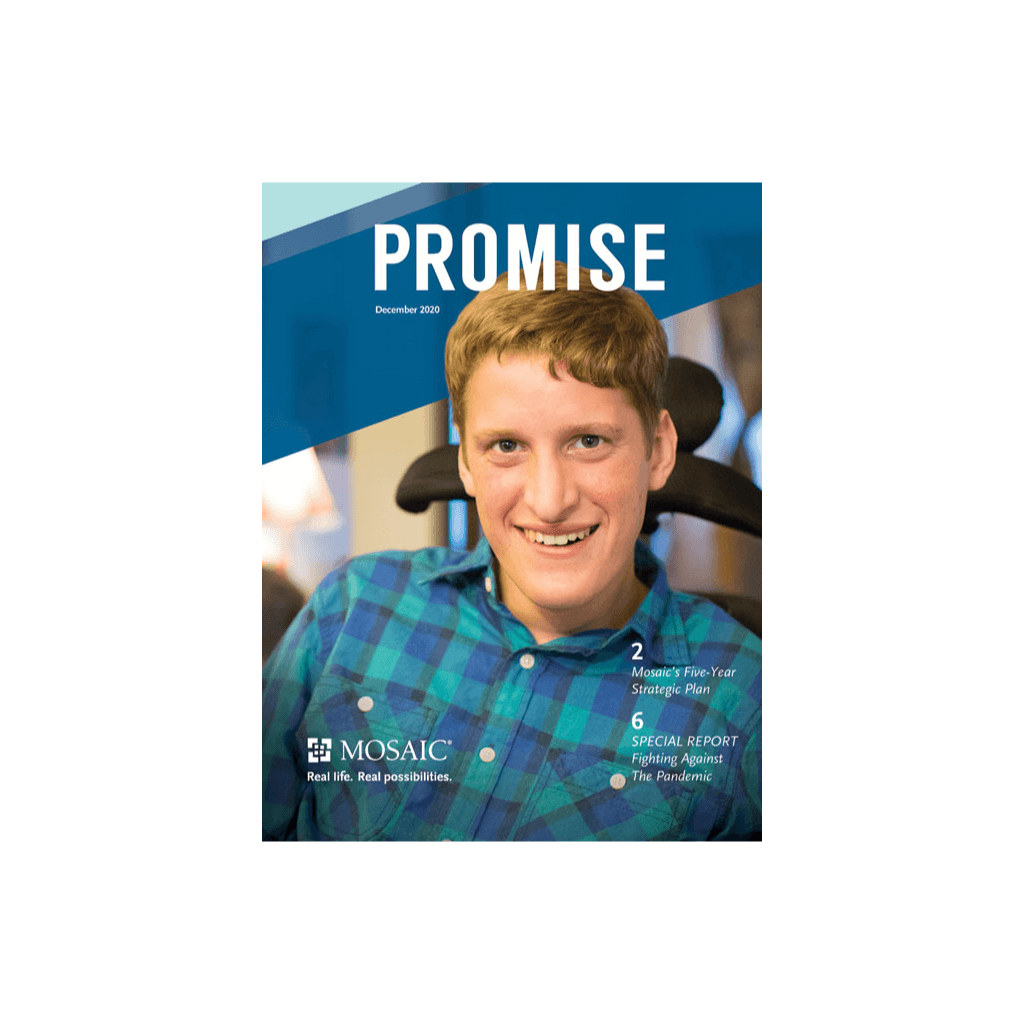 December 2020
This issue includes a Special Report—Fighting Against the Pandemic and a Letter from the President, Linda Timmons, who takes a look back on 2020 and the challenges we faced
as an organization.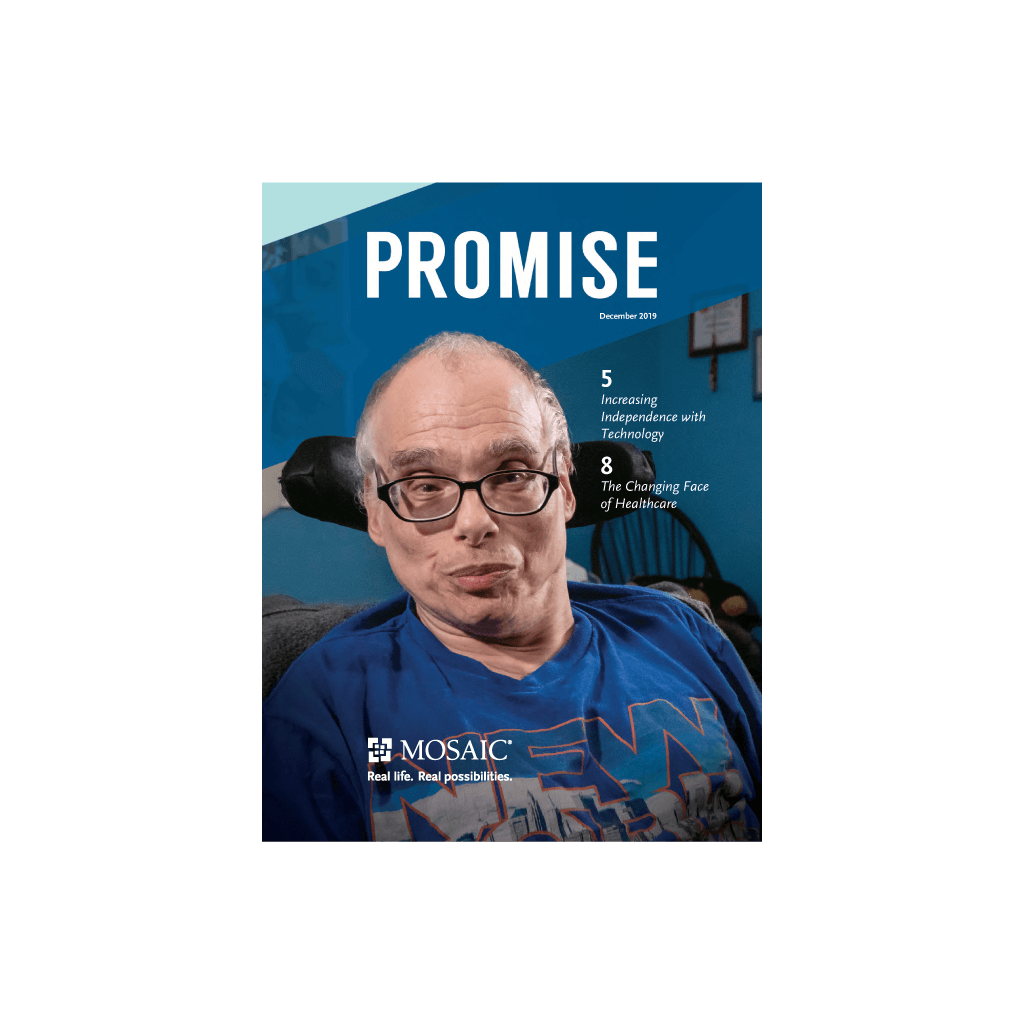 December 2019
Read about the fast-changing face of healthcare and Mosaic's role in a whole-person approach to better meet the needs of the people we serve and the Called To Be Bold national campaign, an initiative built upon Mosaic's strategic plan.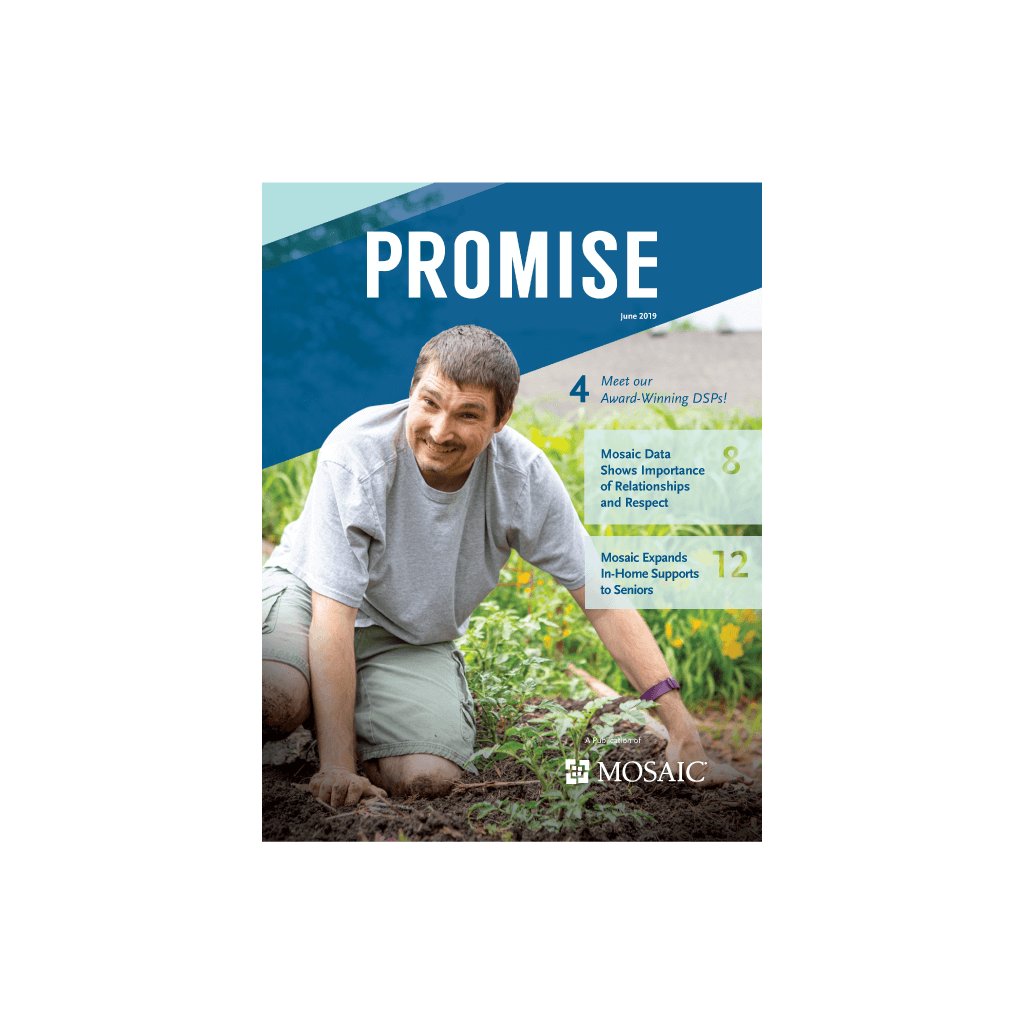 June 2019
Highlights include a report on Mosaic's School in Axtell becoming the first certified autism center in Nebraska and an intimate profile on Mosaic International's partnership with Building a Caring Community (BCC) in Tanzania.