Promise Magazine
Promise is the national magazine of Mosaic. The publication covers success stories of persons served by Mosaic; news about the organization's whole healthcare and operational innovations; updates on expanding services; continued government advocacy for the Intellectual and Developmental Disabilities (IDD) community; Mosaic's leading strategies regarding the changing face of healthcare; local agency reports and more. Promise is typically issued in June and December each year.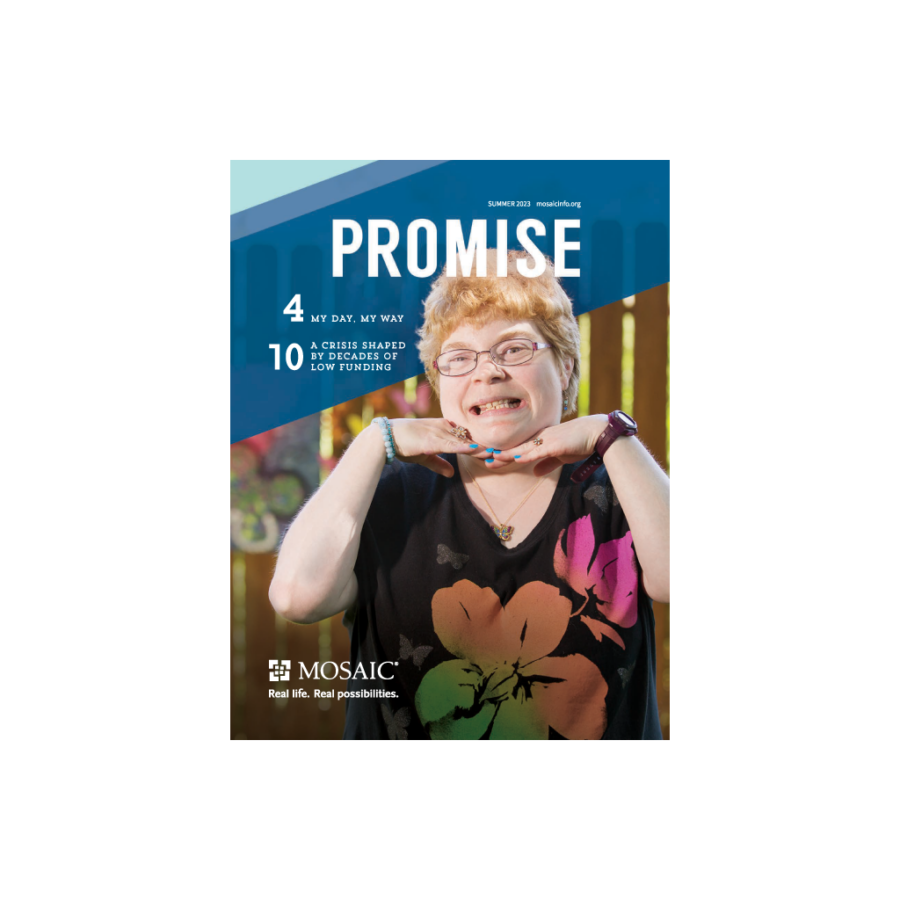 Summer 2023
March was National Intellectual and Developmental Disabilities Month. This issue celebrates the achievements people with IDD make when they make their own life choices that mirror their hopes and dreams. On the more serious side, we include a report about the direct support professional workforce shortage crisis—brought on by decades of low government funding.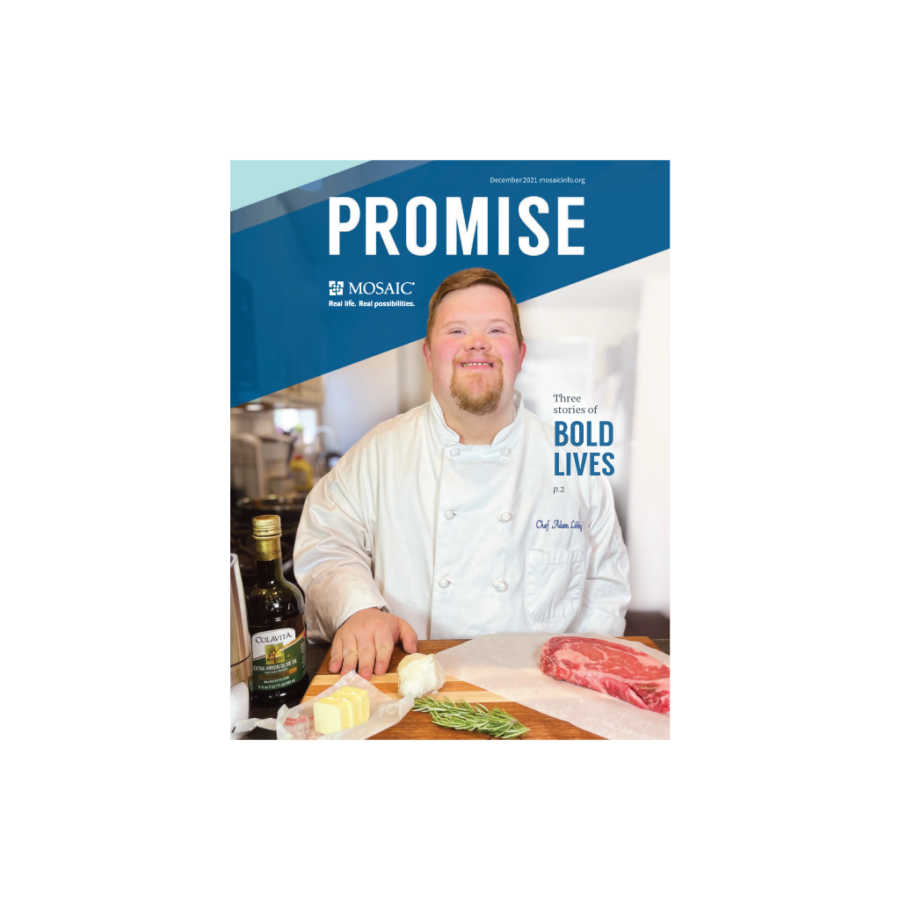 Winter 2021
In our Called to be Bold cover issue, the magazine details the lives of four people we serve who are now living bold lives in the way they choose–and on their terms; an account of Mosaic International's 20th Anniversary with Motivation Romania and the heartwarming work that's being done there; and a report on how and why our Mosaic at Home® service line is growing.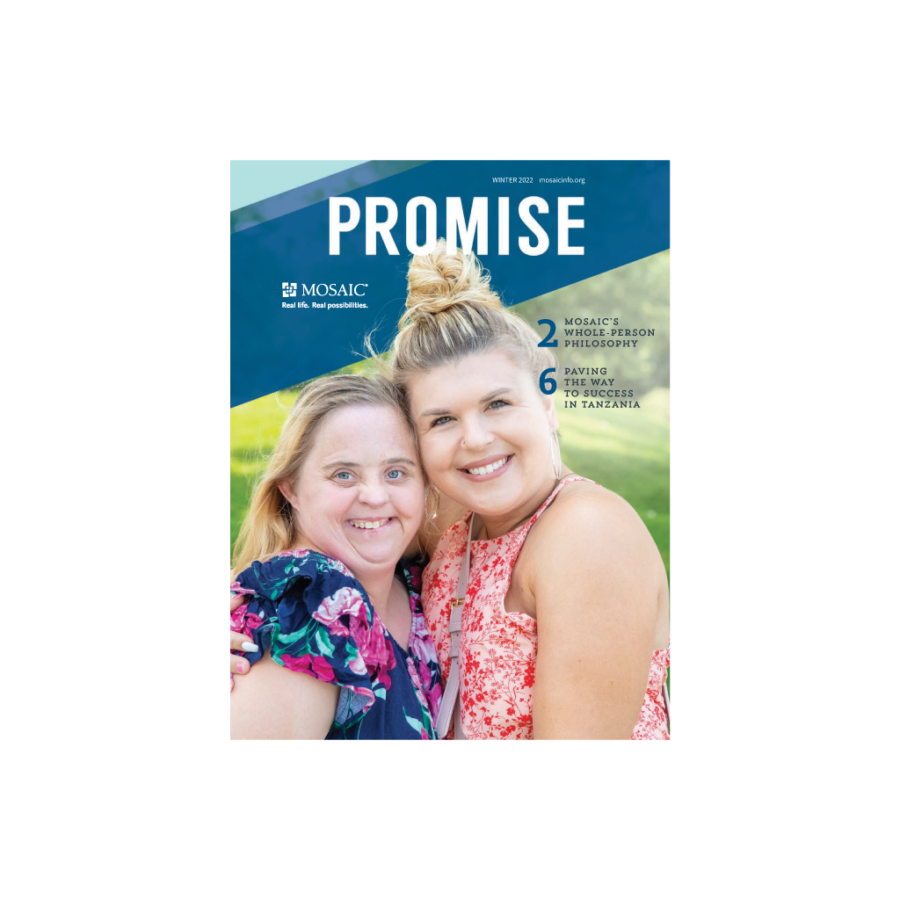 Winter 2022
Read about Mosaic's approach to whole-person healthcare and why it's important for an individual's overall health with stories of people we support who are in better physical health because of it. We also feature our international work featuring one young Tanzanian man who overcame the worst of circumstances to eventually become a business owner.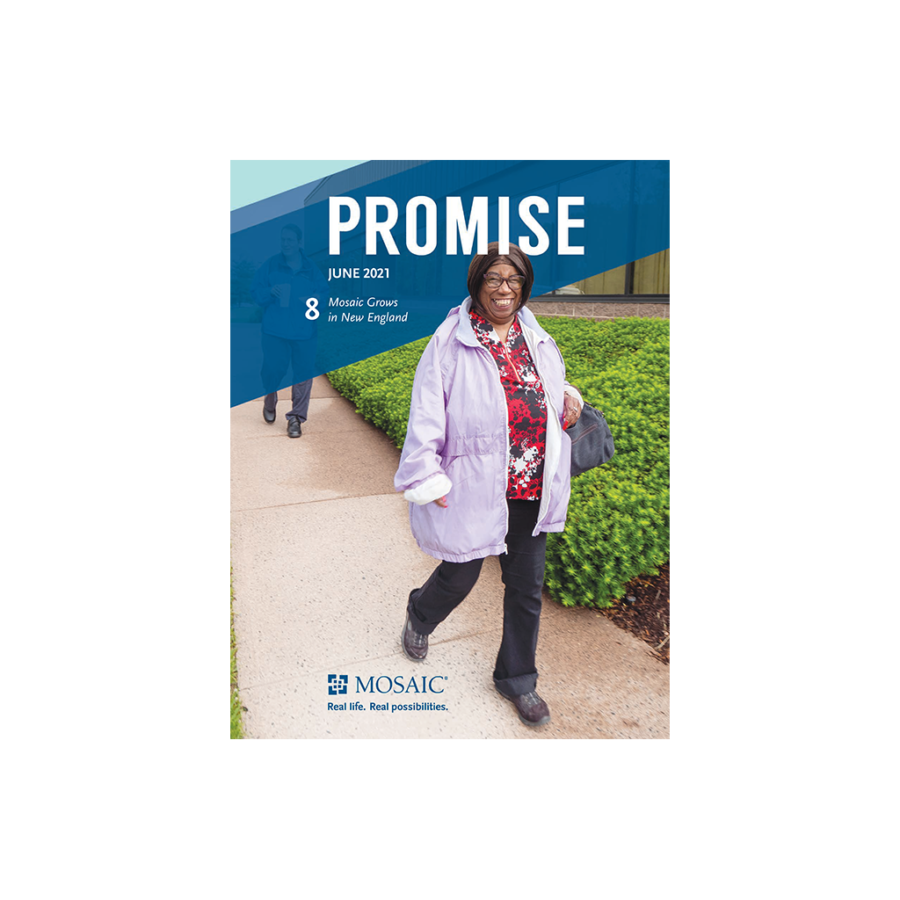 Summer 2021
This issue includes a cover story detailing how Mosaic has grown in New England by adding two like-minded organizations to our network; personal stories of belonging; and a heartwarming tale from Mosaic International and its work in Tanzania.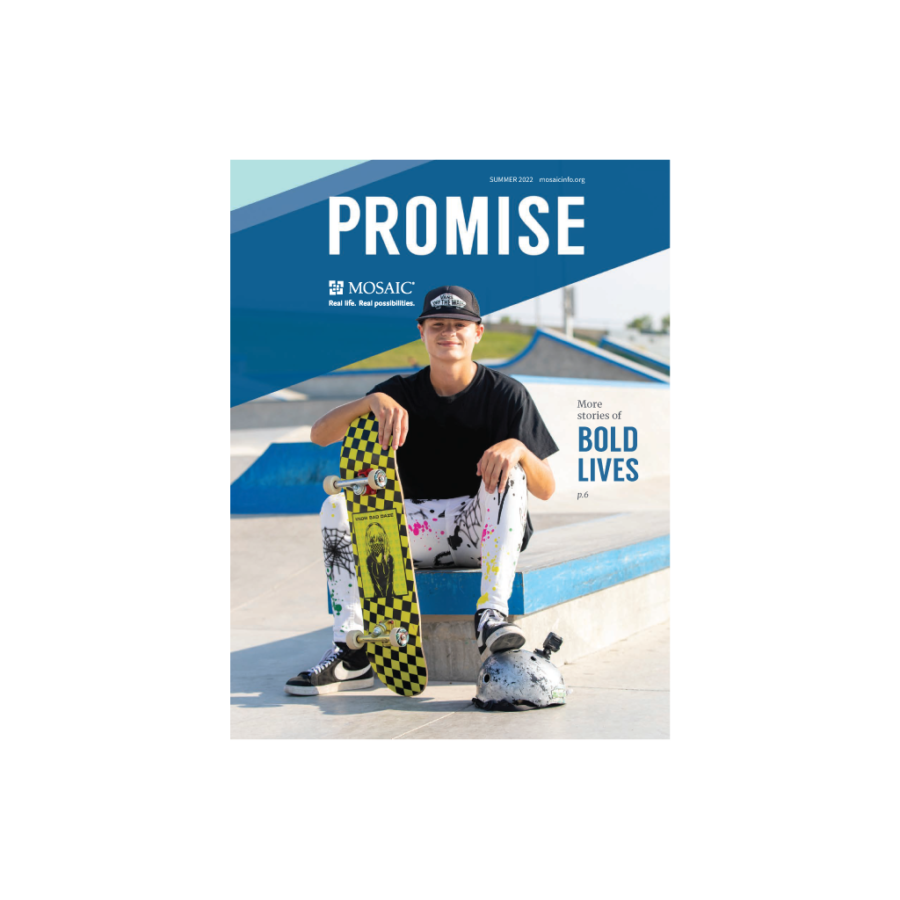 Summer 2022
As our Called to be Bold comprehensive fundraising campaign closes, this issue features more stories about how continued donor generosity enables people we serve to lead a bolder life; an advocacy and legislative overview; and a story about seeing Mosaic International's work for people in Tanzania deeply touched the lives of a pastor and his wife.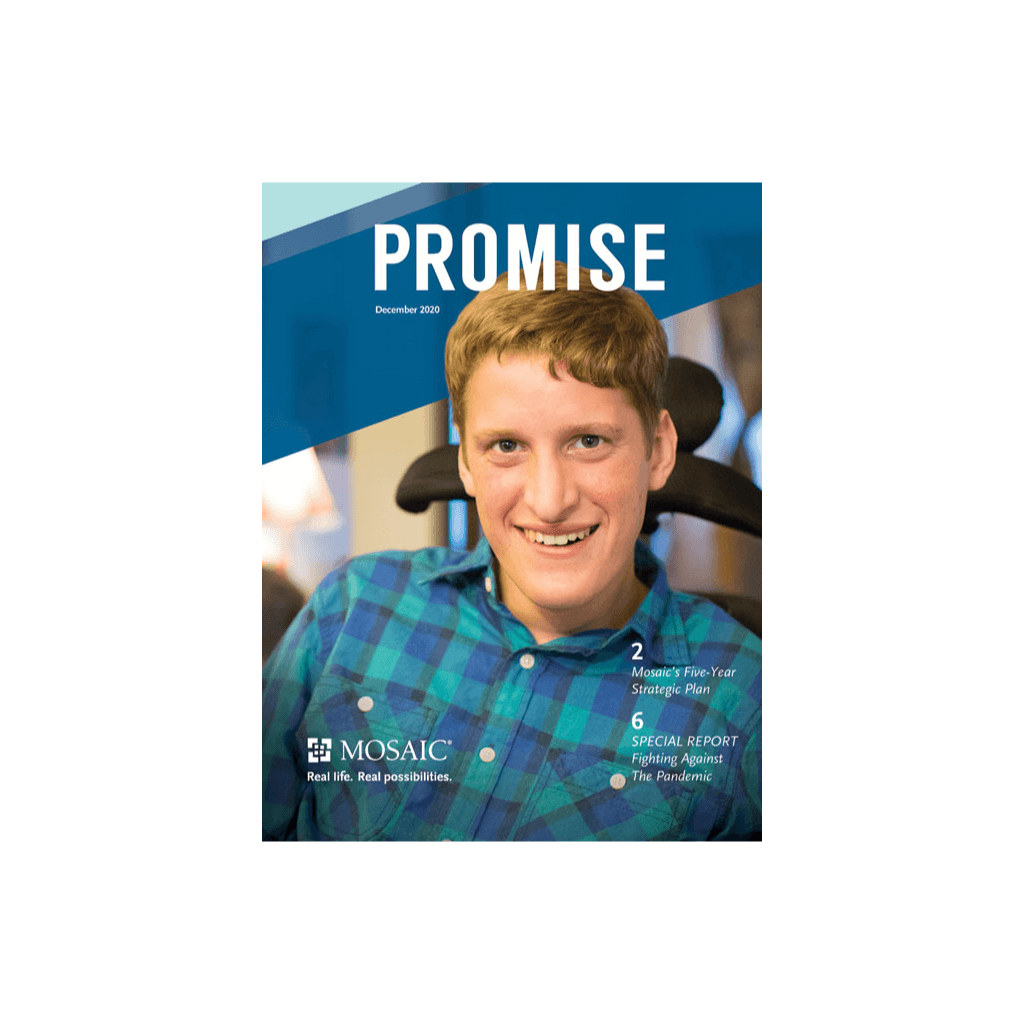 Winter 2020
This issue includes a Special Report—Fighting Against the Pandemic and a Letter from the President, Linda Timmons, who takes a look back on 2020 and the challenges we faced
as an organization.
The Reason We Exist: Stories of Mosaic's Call to Serve
To celebrate a century of service in 2013, Mosaic published this collection of stories about our history, our mission and some of the people who have been part of our story.