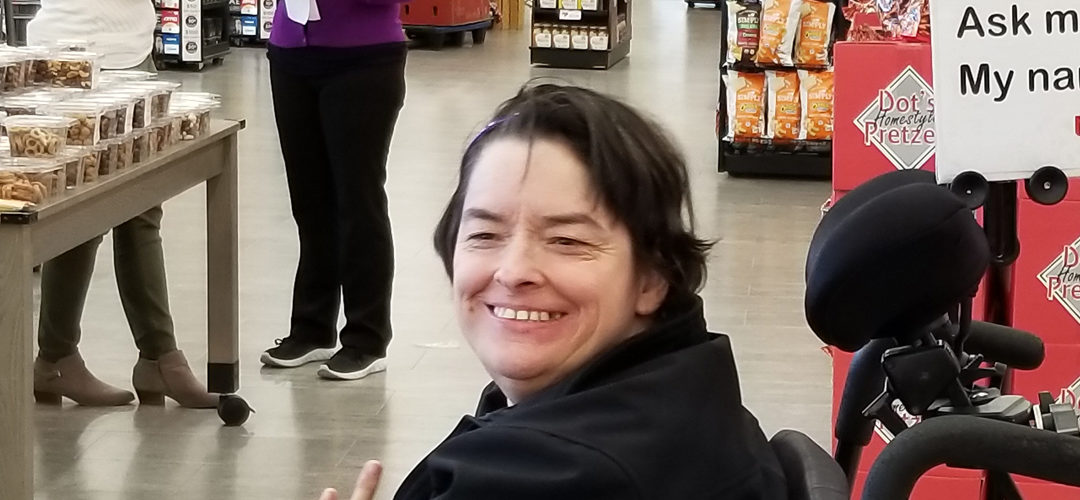 There's so much to Deb's story – her travels, her beloved cat named Cowboy, reading, music and concerts, friends, Facebook and more. As a whole-person healthcare provider, Mosaic supports Deb in all of those areas. We listen to what she wants, then find ways to help make it happen because we know that people are healthier and happier when they're engaged in life.
That's why I'm sharing Deb's story and asking you to help. Your financial gifts to Mosaic help with items like maintaining the wheelchair accessible vans that transport Deb and others around, simple wheelchair repairs, needed household items and more – all of the things that support a full life for people.
If you ask Deb, she'll tell you the key to her success is a good attitude. The staff who work closely with her agree, and that attitude can be infectious.
Thank you for your ongoing support of Mosaic and the people we serve.