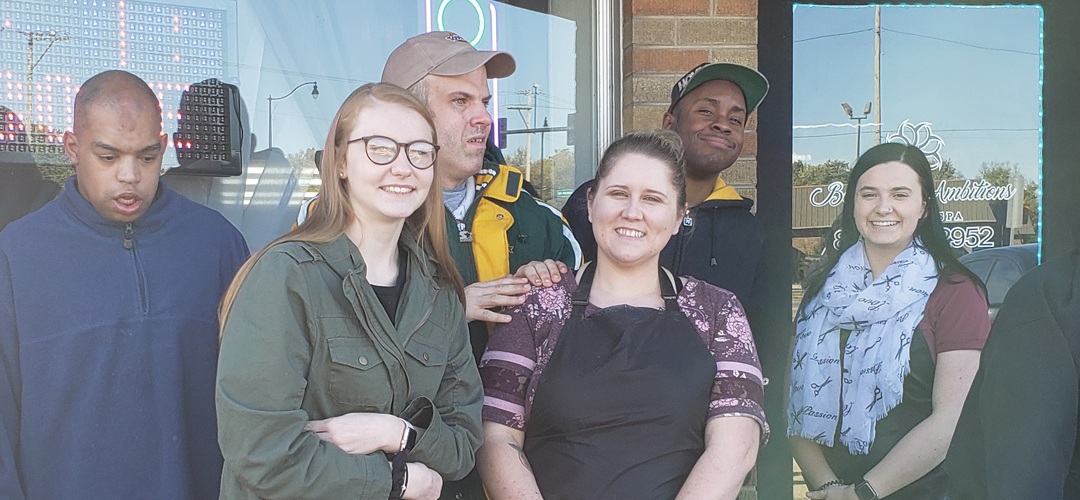 A chance meeting with a former client gave Kayla Speaker, owner of Beautiful Ambitions Salon, the opportunity to make a meaningful difference for dozens of people in need.
At a Discover the Possibilities event at Mosaic in Rockford, Illinois, Speaker learned about some of the financial and other barriers the people Mosaic supports face.
People with intellectual and developmental disabilities receive limited income each month to provide for their basic needs. Most of this income is used to cover their healthcare and living expenses, leaving very little for basic needs like haircuts, toiletries, clothing and more. In Illinois, for example, people are guaranteed $60 per month to cover these types of expenses.
Most states have similar restrictions for what's called a "personal needs allowance."
When Speaker heard this, she was shocked.