Impact Report 2022: Called to be Bold
Thanks to our generous donors, Mosaic successfully completed our $63 million Called to be Bold comprehensive fundraising campaign.

"A rich history of charitable support … combined with the forward-thinking planning and mindset of Mosaic's legacy organizations has been instrumental in helping achieve these results." – Renee Coughlin, Senior Vice President and President of The Mosaic Foundation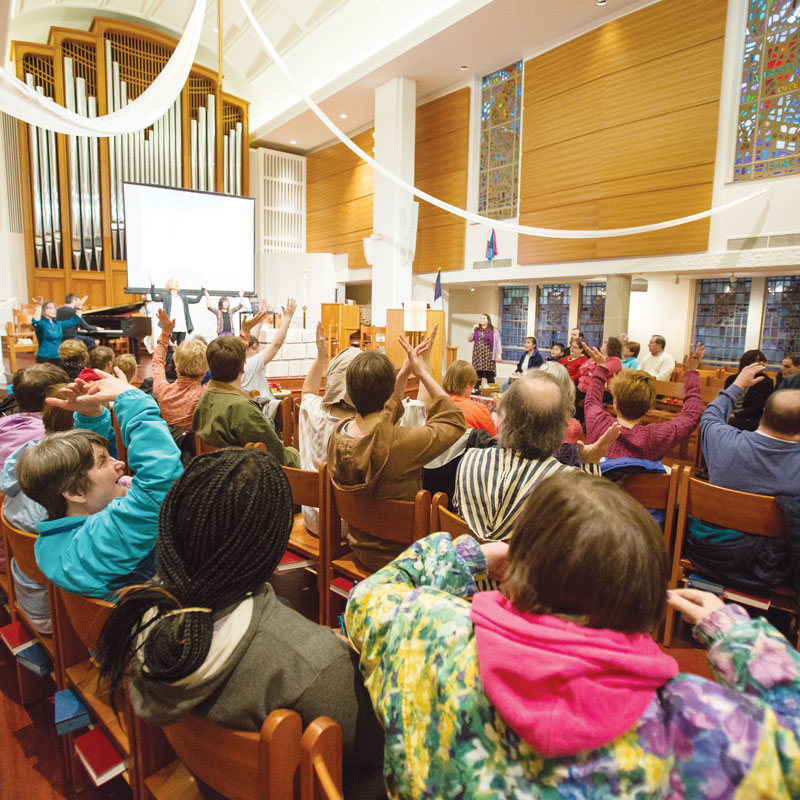 Mosaic's Rejoicing Spirits worship program helps churches minister to people with disabilities and their families. It also helps churches grow spiritually, according to the Rev. David Strommen, pastor of Redeemer Lutheran Church in Salina, Kansas. 
"I preach every Sunday about opening your eyes to the least, and for years, people with disabilities have been the least in their congregations," Pastor Strommen said.

The Rejoicing Spirits program and other outreach activities of Mosaic's church relations were strengthened by a generous gift of $1 million to Mosaic's Called to be Bold comprehensive fundraising campaign.
Offering the worship service brought new people to Redeemer Lutheran, Pastor Strommen said, but more than that it created a community of support across the city.
"This has been great for the city," he said. "It is another avenue for people with disabilities to network and be there for each other. It has been really powerful for me to see."
The campaign ended on June 30, 2022. It not only met its $63 million goal, but exceeded it by nearly $5 million, reaching a total of $67,902,104.
The $1 million gift supporting Mosaic's church relations established The Kathy and Mark Helge Joyful Spirits Endowment Fund, named in honor of the philanthropic couple who gave the gift. "We are called to love others," Kathy said. "The more time we spend learning about Mosaic, the more impressed we are. Having a faith-focus is very important."
The Helge's gift was one of 230,755 gifts received throughout the campaign. 
"A rich history of charitable support, which dates all the way back to Mosaic's founding in 1913, combined with the forward-thinking planning and mindset of Mosaic's legacy organizations, has been instrumental in helping achieve these results," said Renee Coughlin, Senior Vice President of Mission Advancement and President of The Mosaic Foundation. "These gifts help to support people with intellectual and developmental disabilities and other diverse needs now and in the future."