As-Needed Home and Community Supports
At Mosaic, people have the freedom to choose how they spend their days.
For those who don't need 24/7 support, Mosaic provides personalized services on an as-needed basis. People receive one-on-one attention to ensure that their individual needs are met in a way that allows them to live their best life.
People supported by Mosaic want the same things as everyone else: not just to live in the community, but to participate in the community. Mosaic makes that happen. People are encouraged and supported as they engage in organized and recreational sports, the arts, dances, holiday celebrations, worship services and more. Mosaic promotes volunteerism, self-advocacy and community service, and opportunities are created for people to engage with their neighbors and friends.
Safety, respect and dignity are central to Mosaic's community-based services, but Mosaic also goes the extra mile to find out what's really meaningful to people. The organization uses the Personal Outcome Measures outlined by accrediting body The Council on Quality and Leadership to ensure personal choice is always honored.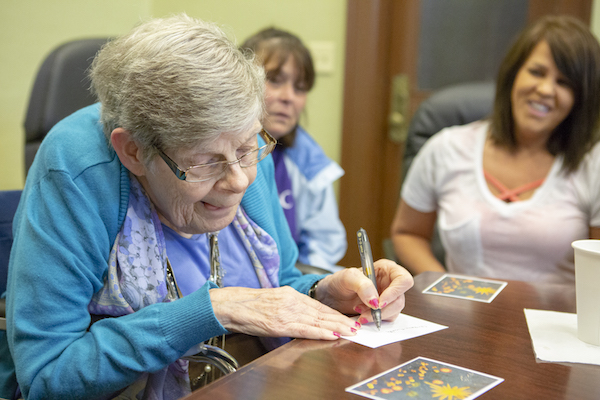 We believe inclusion works; it creates opportunities, builds independence and fulfills dreams.
Supported Living (Hourly)
People receive goal-oriented, skill-building support (intermittently, hourly, etc.) for independence in their own home or family home. Includes respite care.
People receive individualized personal care support for diverse needs.
People receive a range of supports and/or a variety of therapeutic services to foster life skills for independence and promote physical and social health. Activities are provided in various settings.
People receive one-on-one support to learn or maintain the needed skills to work in an integrated community setting or become self-employed.
Mosaic provides transportation for medical appointments, emergency medical needs or non-medical transportation to and from community activities or employment to foster greater independence for the people we serve.
Children under age 18 receive services to help develop and maintain the skills needed to live independently and interact socially in ways that build satisfying relationships with peers and make appropriate use of community services and resources.
Personalized, formal education in accessible settings that addresses a person's needs and involves planned and monitored procedures, and adapted equipment and materials.
Mosaic develops and coordinates individual plans of service for people to access medical, social, educational, or other services.
Available in all settings, people receive supports for the personal healthcare needs related to chronic illness and/or disabilities.