Services in the Community
At Mosaic, people have the freedom to choose how they spend their days.
We recognize that the people we support want the same things as everyone else: not just to live in the community, but to participate in the community. At Mosaic, we make that happen.
The people we serve are encouraged and supported as they engage in organized and recreational sports, the arts, dances, holiday celebrations, worship services and more.
We promote volunteerism, self-advocacy and community service, and create opportunities for people to engage with their neighbors and friends.
Safety, respect and dignity are central to our community-based services, but we also go the extra mile to find out what's really meaningful to people. We use the Personal Outcomes Measures outlined by accrediting body The Council on Quality and Leadership to ensure we're always honoring personal choice.
Services in the Community
Finding meaningful work is often the number one long-term goal for the people we serve.
To support people on their path to employment, Mosaic works one-on-one with people to ensure they have the skills they need to succeed in the workforce. We help people find the best-fit position and educate employers on working with people served.
We also operate several small businesses across the country, including thrift stores, a smoothie shop and a shredding company, which all provide transitional employment opportunities to the people we serve.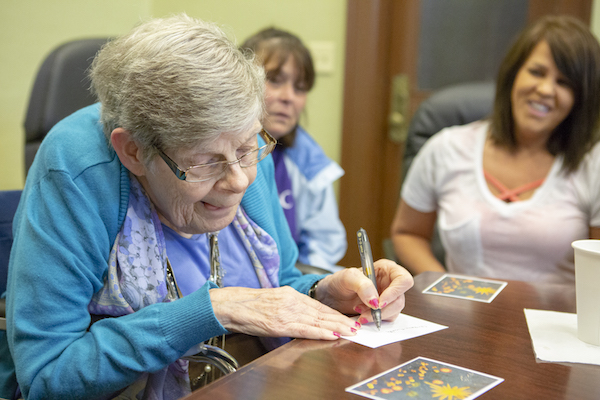 We believe inclusion works; it creates opportunities, builds independence and fulfills dreams.
Mosaic partners with local organizations who welcome people served into their work or faith communities for several hours each week. These community hubs allow people to build social connections and try new activities.
Spiritual Life Opportunities
Recognizing the importance of spiritual nurturing and growth, Mosaic helps people who desire to become part of a faith community achieve that goal. We believe in this so much, we actually created our own Personal Outcome Measure around spiritual life.
Mosaic provides transportation for medical appointments, emergency medical needs or non-medical transportation to and from community activities or employment to foster greater independence for the people we serve.
Following an Individual Service Plan (ISP), Mosaic provides psychological, behavioral and nursing support, as well as nutrition counseling, speech, occupational, physical and other therapies for people.