Dr. King, Mrs. Shriver and the Struggle for Justice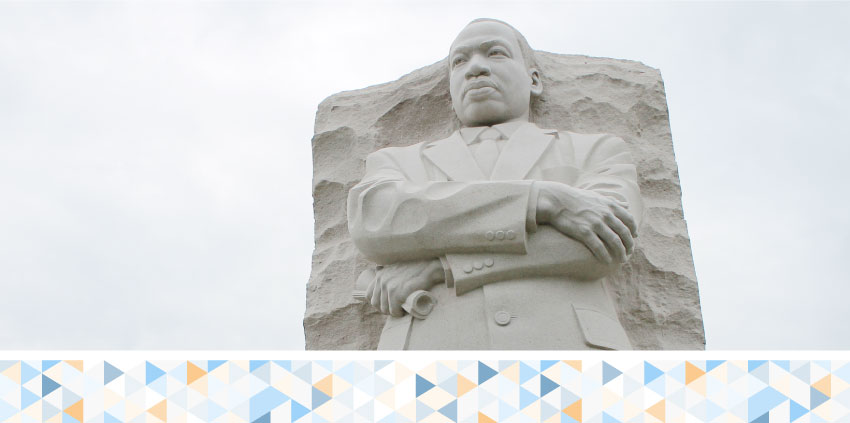 Photo Credit: "Creative Commons 10.MLKNM.WestPotomacPark.WDC.23August2013" by Elvert Barnes is licensed under CC by 2.0
When the December San Bernardino terrorist attack took place, in the early news reports there was uncertainty about whether people with disabilities had been targeted. Given the warped thinking of terrorists, it was not beyond the realm of possible scenarios.
The truth is, people with disabilities have often been the victims of discrimination. They've been targeted with ugly names and stereotypes, rejected with NIMBY-ism (not in my backyard), overlooked for jobs, set apart from communities – the list could go on.
But, thanks to people who speak out, who stand with, who walk beside (or behind pushing wheelchairs), who are friends and advocates, things are changing.
Today our nation honors Martin Luther King, Jr., a man whose legacy is one of a courageous voice speaking out for African-Americans who were marginalized and discriminated against. But the Rev. King was inclusive in his thought.
The following quote from the Rev. King is one of many engraved in the Martin Luther King, Jr. Memorial in Washington, D.C.:
Injustice anywhere is a threat to justice everywhere. We are caught in an inescapable network of mutuality, tied in a single garment of destiny. Whatever affects one directly, affects all indirectly.
At the National Portrait Gallery, also in Washington, D.C., there is a section titled "The Struggle for Justice." It is dedicated to leaders who struggled to achieve civil rights for disenfranchised or marginalized groups.
One of the portraits there is of Eunice Kennedy Shriver, the founder of the Special Olympics. She stands with five people who were participants in Special Olympics. The artist who painted it, David Lenz, noted the difference Shriver's life work made to people with disabilities, people like his own son who has Down syndrome.
The painting uses light as a metaphor for her work of changing attitudes about people with disabilities from one of abuse and neglect to one of celebration and support.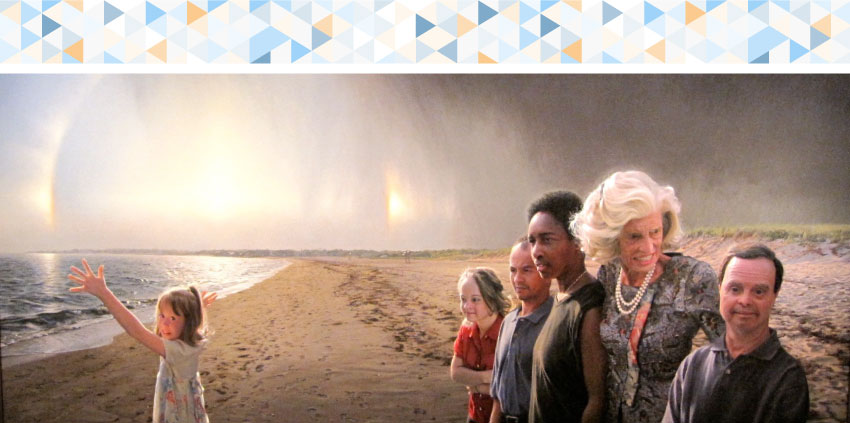 Photo Credit: "Creative Commons Eunice Kennedy Shriver" by Ted Eytan is licensed under CC by  2.0
Art Credit: Eunice Kennedy Shriver / David Lenz, 2009 / National Portrait Gallery, Smithsonian Institution; Commissioned as part of the First Prize, Outwin Boochever Portrait Competition 2006
But the fight isn't over. There is more yet to be done.
We've seen that moving people into communities isn't the same as people becoming a part of the community. Being a neighbor does not guarantee building a relationship. Exposure to people who are different doesn't automatically create acceptance, understanding and welcome.
It is fitting that the National Portrait Gallery placed the painting in "The Struggle for Justice" exhibit. The struggle is not over, not for people with disabilities nor for other groups that are still marginalized as somehow different or less-than.
We need strong, courageous voices and people willing to act. We need people like the Rev. King and Shriver, people willing to speak and do for others. Our destiny is intimately tied together.