A Heart for Service Year-Round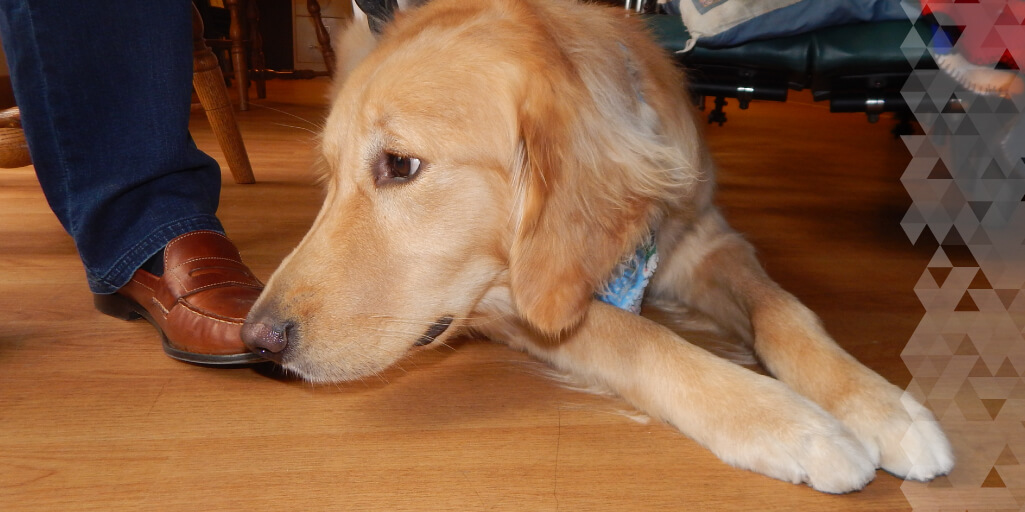 For many people, giving back is a natural part of the holiday season. For the people Mosaic supports it is a year-long endeavor.
Here's just a few highlights of some them.
The people Mosaic supports in Pontiac, Ill. are avid supporters of Lutheran Church Charities comfort dogs. These well trained pups are deployed all around the United States to help ease tensions, provide companionship and relieve stress, especially in disaster and emergency situations. Dogs in training recently visited Mosaic homes, where the people we support helped them get used to being around wheelchairs and other assistive devices, as well as people with disabilities. This is a key part of the dog's trainings to help them be prepared for every situation. It's a win-win for everyone involved. (Pictured above.)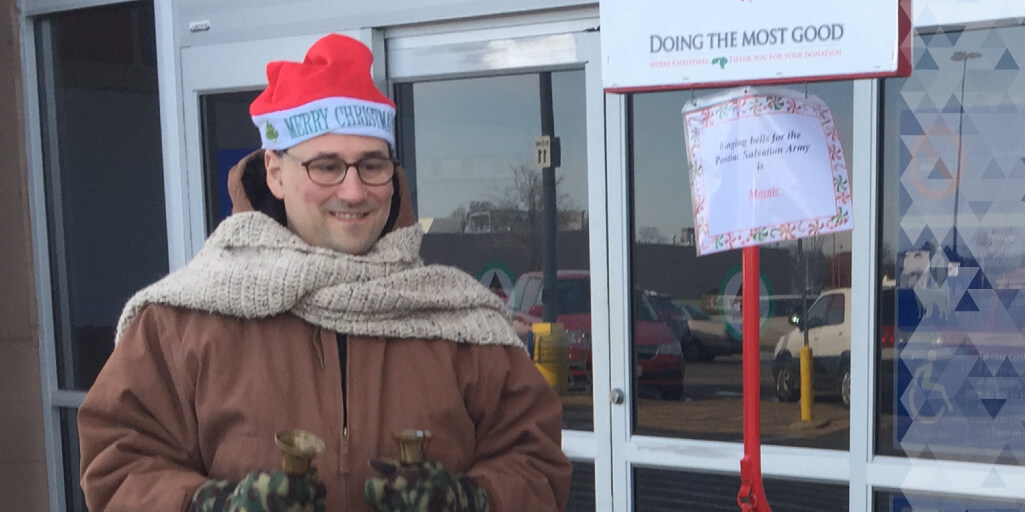 Many of our Mosaic agencies volunteer to ring bells at stores for the Salvation Army. (Pictured above.)
Paul loves cats, and had one for many years. He collects cat food from Mosaic, other businesses and from neighbors to donate to Protectors of Animals. Every week for the last two years he has gone to Our Companions Sanctuary in Ashford, Conn. to spend time with the cats in rescue. He gives them loving attention (and he has his favorites) and helps socialize them and prepare them for adoption.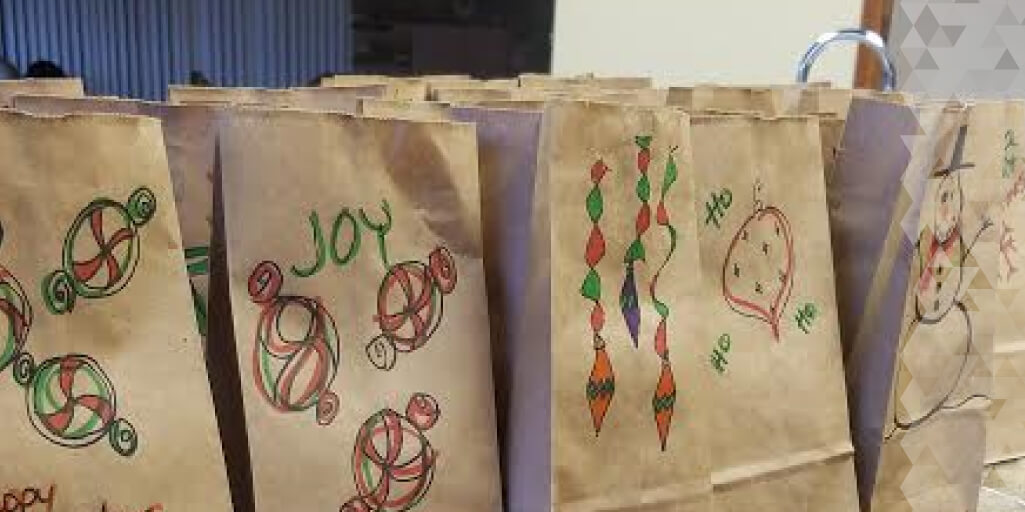 The people Mosaic supports in Forest City, Iowa recently helped out the Forest City Chamber of Commerce by decorating and assembling 300 goody bags for the city's Christmas movie showings at the local theater. These free events and goody bags are a big part of the holiday celebrations in Forest City. (Pictured above.)
These are just a few examples of the ways the people we support volunteer to make their communities a better place.