Maji ni Uhai: Access to Water for BCC Clients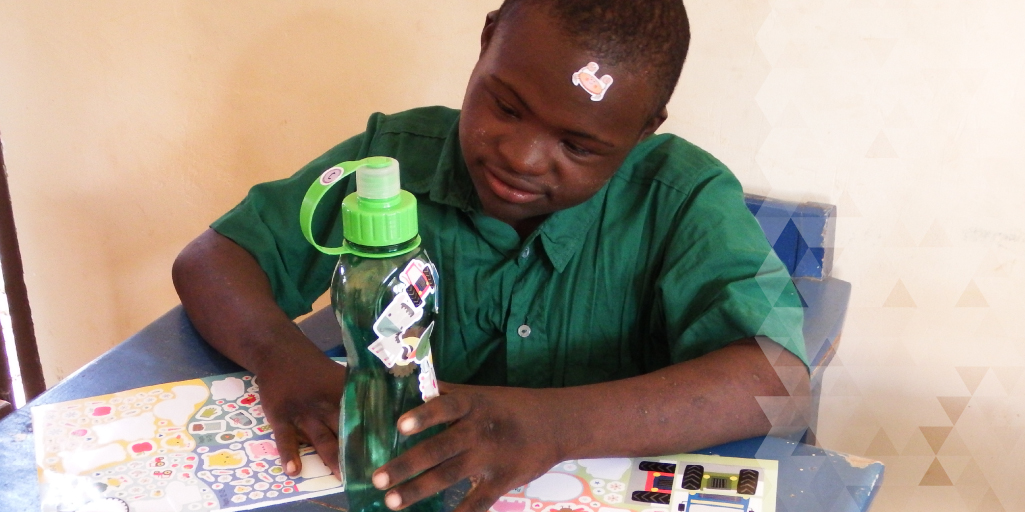 As I walk to the Building a Caring Community (BCC) office every morning, I pass through the largest roundabout in town, which connects Moshi to its neighboring city, Arusha, and Tanzania's capital, Dar-es-Salaam.
With the absence of formal road names in much of the city (and the country), every roundabout in Moshi has some sort of statue, monument or other notable item in its center that serves as the informal name of the roundabout when wayfinding.
The center of this particular roundabout features a statue with the phrase "maji ni uhai" at its base – which means "water is life" in Kiswahili. Though the phrase is actually the slogan of the local water company that maintains the grass there, there is a certain irony to the fact that anyone traveling through Moshi or leaving the downtown area is reminded that "water is life" on a daily basis.
Here in Moshi, where many homes lack running water, where large portion of the population relies on consistent access to water to earn their livelihoods and where access to clean water is a luxury many cannot afford, a reminder that "water is life" is pointed.
Back home in Canada, I would be hard-pressed to find a person who wasn't aware of the fact that eight cups of water per day is the recommended daily intake for an adult. Here in Tanzania, however, the emphasis on drinking water is regularly absent, despite blazing heat much of the year. With cooking, farming and bathing all competing as priorities for water use, simply drinking water often falls by the wayside.
Following BCC's annual health screenings in 2017, we learned that the rates of urinary tract infections (UTIs) among our clients were astronomically high – more than 30 percent of BCC's 200 clients received a UTI diagnosis, and many have been dealing with chronic UTIs.
Among many potential causes, dehydration is a major culprit, and we set out to determine if dehydration may be to blame.
After some research in the centers, it became evident that the majority of the clients attending BCC's day centers were drinking a little over one cup of water per day or less. In addition, BCC's Outreach Workers estimated that clients receiving in-home services typically do not drink any water in a day.
As soon as we learned the startling reality of fluid intake in the centers, Godson, BCC's Health Coordinator sprang into action. With the support of one of BCC's fantastic volunteers, a new project was designed to improve the hydration of clients attending the day centers.
To get the children invested in how much water they were drinking, we turned to a tried and true strategy – arts and crafts! Each client at our two pilot centers, Pasua and Kiboriloni, got a reusable water bottle in the color of their choice, and got to decorate it to their heart's desire. Many of the clients had not used stickers before, and in addition to some very heavily decorated bottles, the walls, faces, and desks got their share of stickers, too.
To accompany each personalized water bottle, the center staff were also provided with a personalized daily fluid intake goal for each client based on their weight, were trained in how much each client needs to drink on a daily basis to maintain their weight, and were given instructions on how to track fluid intake to help the BCC office measure the success of the project.
Those of us here at BCC know all too well that changing habits doesn't happen overnight, but fortunately, the water intake project is already paying off for the clients. Our preliminary data tells us that many of the clients participating in the project are meeting their daily fluid intake goals, and as center staff get more comfortable reminding the children about their water intake, we hope that during 2018's annual health screenings we will see a significant decrease in our UTI rates.
With the implementation of individualized fluid intake goals (with stickers as our medium), the "maji ni uhai" mantra will be operationalized in BCC centers in no time!