Not All Heroes Wear Capes: Volunteer Appreciation Week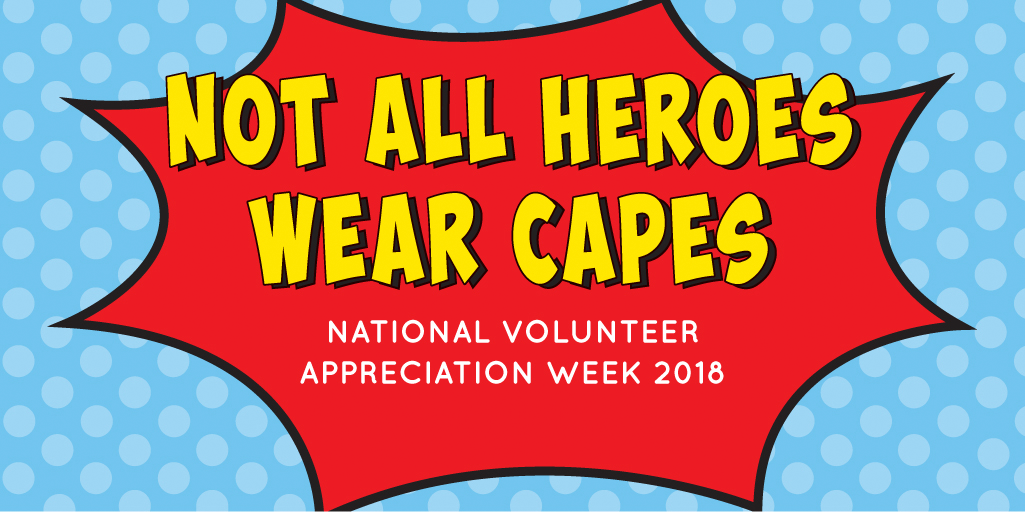 What image comes to mind when you think of the term hero?
Superhero, fireman, teacher?
What about volunteer?
Maybe, maybe not.
Most day-to-day heroic jobs go without recognition, including the work of many sefless volunteers.
Mosaic wouldn't be the ministry it is today without the super-human work of our volunteers.
From the women's groups who helped Mosaic get its start more than 100 years ago to the ambassador teams who share Mosaic's mission at discover the possibilities events across the nation, each volunteer makes a huge impact on the people we support.
During National Volunteer Appreciation Week, I'd like to give special thanks to the members of Mosaic's two boards of directors. It's no small task shepherding and stewarding Mosaic's mission. Our current boards have done so with enthusiasm and passion.
Our board members know they are accountable for the lives of thousands of people with disabilities and the livelihood of thousands of employees.
It's a responsibility that they take both seriously and joyfully.
I'd especially like to thank Kathy Patrick, the Rev. Keith Hohly and Ramona Edwards, who end their terms with Mosaic's boards this June.  Kathy, Keith and Ramona have been passionate advocates for people with disabilities and Mosaic since the beginning of their terms.
Even though they will no longer be on our boards, I know they will continue to support Mosaic's mission and work in the world.