Volunteering Strikes the Right Chord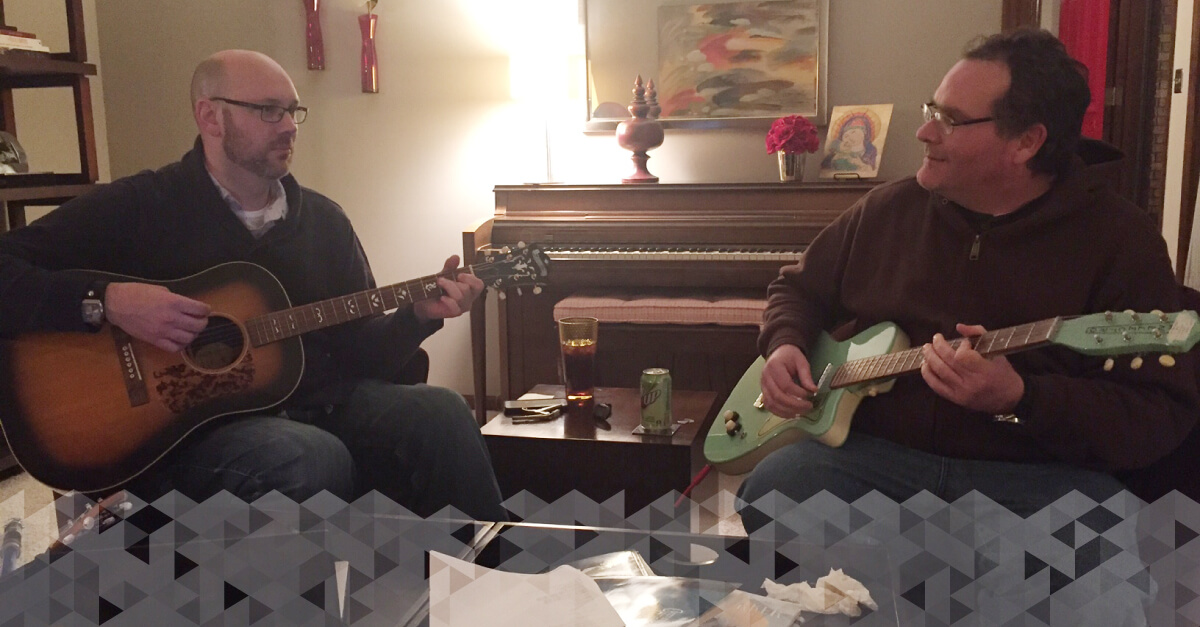 What started as simply volunteering for Jeff Dahms has become much more. He has gained friends—and become a friend—by offering his time playing guitar with a couple of guys Mosaic serves.
"We get together every couple of weeks and play songs and write our own music and lyrics," Jeff said. "It has been a really fun time."
Jeff and his wife both have cousins with developmental disabilities that they were close to growing up. He said those enriching relationships were what led to becoming a volunteer at Mosaic in Council Bluffs, Iowa.
Jeff's philosophy of volunteering is to do something that fits you, because if it feels like work, it's not going to be enjoyable.
"I really enjoy my jam sessions with Greg and Chris. They play guitar and bass and I chime in with my own guitar. My 10-year-old has even been known to join in with his trumpet. The guys really enjoy it and so do I, and the music just keeps getting better."
So does the friendship, he said.
"When the guys come over, it's relaxed and fun. We have dinner, hang out with my wife and kids for a bit, and then jam together. It's a good friendship for all of us. Each time we talk about different things and we just get a little bit more comfortable with each other."
All people deserve to lead lives filled with meaningful relationships and experiences, Jeff said.
Simply playing guitar with a couple of guys helps that happen.
"It's the small things that can help; the small thing I do is jam with a couple of guys."