Meet Pastor Twila Schock, Mosaic's New VP of Church Relations and International Programs
Mosaic has appointed the Rev. Twila Schock as Vice President of Church Relations and International Programs. She fills the position left by the Rev. David deFreese, who retired last month.
Pastor Twila's responsibilities include working with Mosaic locations to develop partnerships with their respective faith communities, offering spiritual support during times of crisis and spearheading direction and expansion of Mosaic's Rejoicing Spirits program—which works with church leaders and congregations to welcome and embrace those with disabilities in their worship services. Pastor Twila also will cooperatively work with seminaries to educate future church leaders the various ways to include people with disabilities in parishes. 
In addition, Pastor Twila will co-lead Mosaic International, which partners with in-country ministries to support children and adults with intellectual and developmental disabilities.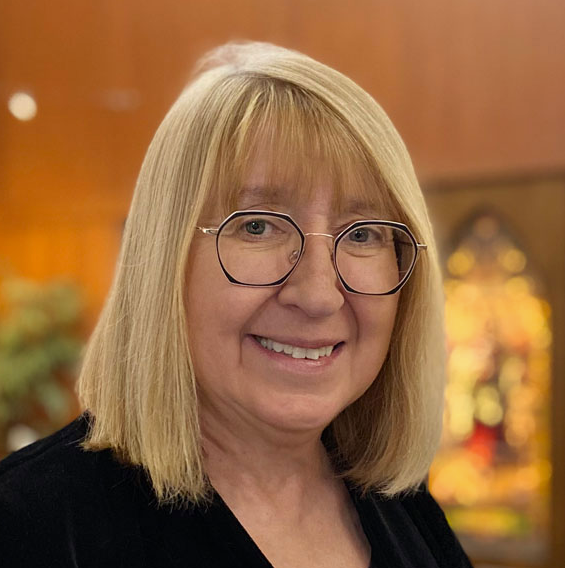 "We are delighted Pastor Twila joined Mosaic, as she'll leverage her extensive background working with church entities to honor and grow our faith connections," said Renee Coughlin, Mosaic Senior Vice President and President of The Mosaic Foundation. "She understands first-hand the impact and importance social ministries such as Mosaic have in the larger church and individual congregations. Also, having spent many years working in global service, she brings great experience and perspective to Mosaic's international work and partnerships."
Welcome, Pastor Twila!
Before joining Mosaic, Pastor Twila was senior pastor at Christ Lutheran Church in Belvidere, Illinois. There, she and her congregation strongly supported Mosaic and its Rockford location by acting as advocates and volunteers. Her previous position was director of global church sponsorship at the Evangelical Church in America (ELCA)—one of the largest Christian denominations in the U.S.—where she led a team to raise $6 million annually to support nearly 250 ELCA international personnel and more than 300 ELCA global projects. While with the ELCA, Pastor Twila also served her first years with the organization as a global missionary herself.