Simple Tips to Help Students with Disabilities in Sunday School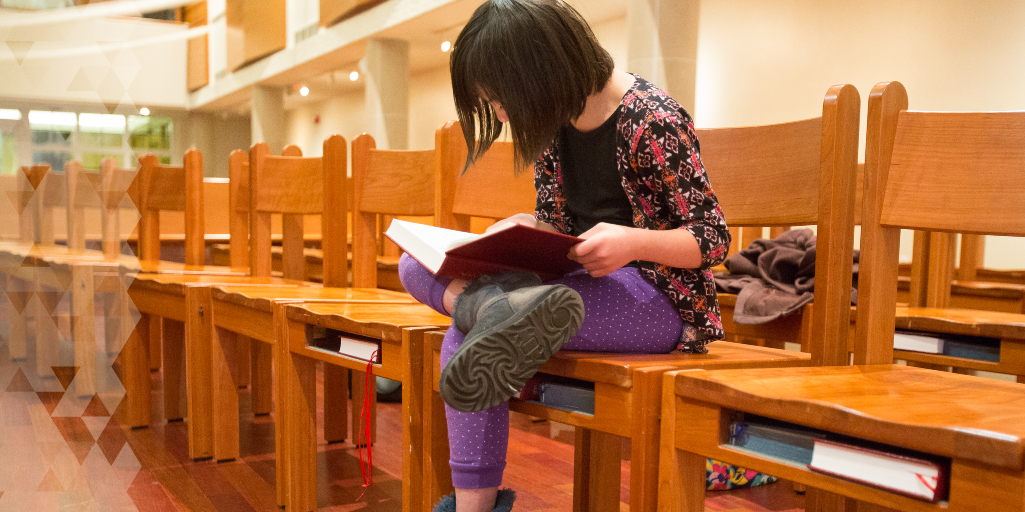 As churches gear up for fall programs, we thought we'd share a few tips to help faith communities prepare to welcome students with disabilities into Sunday School, confirmation and worship.
Make Sure Your Facilities Are Accessible
It might seem like a no-brainer, but a great first step is making sure that your facility is accessible. It's very hard to get to worship or class if you can't get in the building!
Check for:
Wheelchair accessible bathrooms
Adequate number of handicapped parking spots
Properly displayed signage for handicapped parking and bathroom facilities
Space for wheelchairs or other mobility aids in worship and fellowship spaces
We also encourage you to reach out to any adult or youth members of your congregation who have disabilities and involve them in property committee or remodeling decisions.
You can find more information about building accessibility here. 
Get to Know Students and Families
The best place to start when making accommodations is the person who has the disability and their family. Set up a time to meet with the child and their family to ask about how the church can support their faith journey.  Good questions include:
 Is the church doing enough to make sure your child and your family can participate fully in church life?
 Are there any activities or groups that you/your child would enjoy leading or participating in? How can we help make those activities possible?
 What do you want us to know about your child and your family before classes start?
 Are there any medical or dietary concerns we should be aware of?
Is there anything else you would like to add?
Expect Communication and Learning to Be Different
Communication and learning happen in different ways for children with intellectual and developmental disabilities says Karen Fry, Mosaic's Mental and Behavioral Health Director. Don't force students to make eye contact and don't insist that students stay in their seats if that isn't working for them. There's no reason to keep a child in their seat if they can learn better somewhere else!
Address Concerns in Private with Parents
Unfortunately, people often approach behavior change with punishment or unpleasant consequences in mind. Behavioral scientists have proven that in the long run, behavior responds better to positive consequences. If you have concerns with how a child, with or without a disability, is behaving, it is best to reach out to their parents privately to build a plan to help.
Making these changes can make a big difference for children with their disabilities and their families, as well as opening your church up to be more welcoming and inclusive. 
To learn more about how to make your church more inclusive of people with intellectual disabilities, visit rejoicingspirits.org.