The Transformative Power of God's Love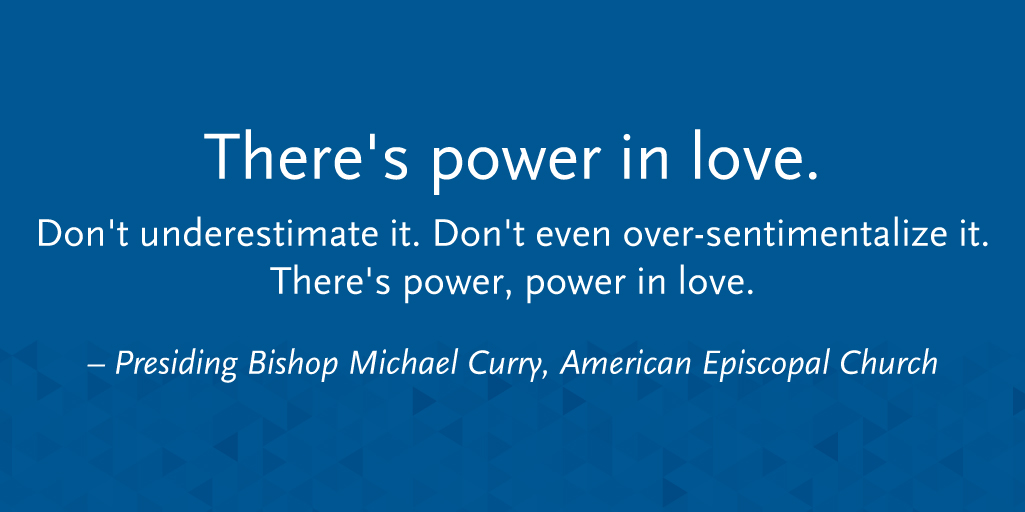 I must admit that I'm a bit of a church nerd.
As a Christian, I'm transfixed by stories that share God's love for us and the world through the work of the church.
So I was thrilled to watch Presiding Bishop Michael Curry of the American Episcopal Church give a rousing sermon at the royal wedding. I cheered at his vision of a world transformed by God's revolutionary and transformative love.
I immediately thought of the loving relationship Mosaic shares with our church partners.
For many years, it was mostly Lutheran churches and their members who shared their prayers, their love and their money with Mosaic.
Today, countless faith communities – Lutheran, Episcopalian, Baptist, Catholic and so many more – share God's love with the people we support.
Our church partners continue to amaze me with their love – love shared in so many ways.
Each month, church volunteers show up to share God's love with the people we support.
They help clean up our homes and spend time with the people we support. They host worship services and birthday parties.
They advocate for Medicaid dollars and even help us raise funding when Medicaid runs out.
Approximately one-third the donors who have been giving to Mosaic for more than 35 years are churches.
In turn, they are transformed by the love they receive from the people we support.
As Bishop Curry said, "There's power in love. Don't underestimate it. Don't even over-sentimentalize it. There's power, power in love."
Don't believe it?
Experience it by visiting one of our agencies or reaching out to one of our church partners. Be prepared to be transformed.
P.S. As a church nerd, I'll attend the Nebraska Synod Assembly next week. If you're at the ministry fair on Saturday, stop by Mosaic's table and say hi!