Mosaic Announces Joyful Spirits Endowment Fund
In September, Mosaic announced a $1 million gift seeding "The Rev. Mark and Kathy Helge Joyful Spirits Endowment Fund." The fund was named in honor of the donors who made the generous gift. It honors them not only by name, but by noting an enduring characteristic Mark and Kathy share: they are joyful philanthropists!
Today, National Philanthropy Day, is a good opportunity to acknowledge with gratitude the many donors whose generosity fuels the finances of mission-driven nonprofits. According to Giving USA, in 2018, American individuals, bequests, foundations and corporations donated $427.71 billion to charities.
Mosaic's most recent fiscal year, FY2019, reflects that generosity. The organization had a record-setting year, receiving $8,672,981 in gifts. That included the Helge's generous gift, which came in response to Mosaic's Called to be Bold campaign.
Kathy Helge addressed a gathering of Mosaic donors, volunteers and employees when the gift was formally announced. Her comments helped highlight something that not all recognize about giving: giving fills a need not only for the recipient, but for the giver, as well.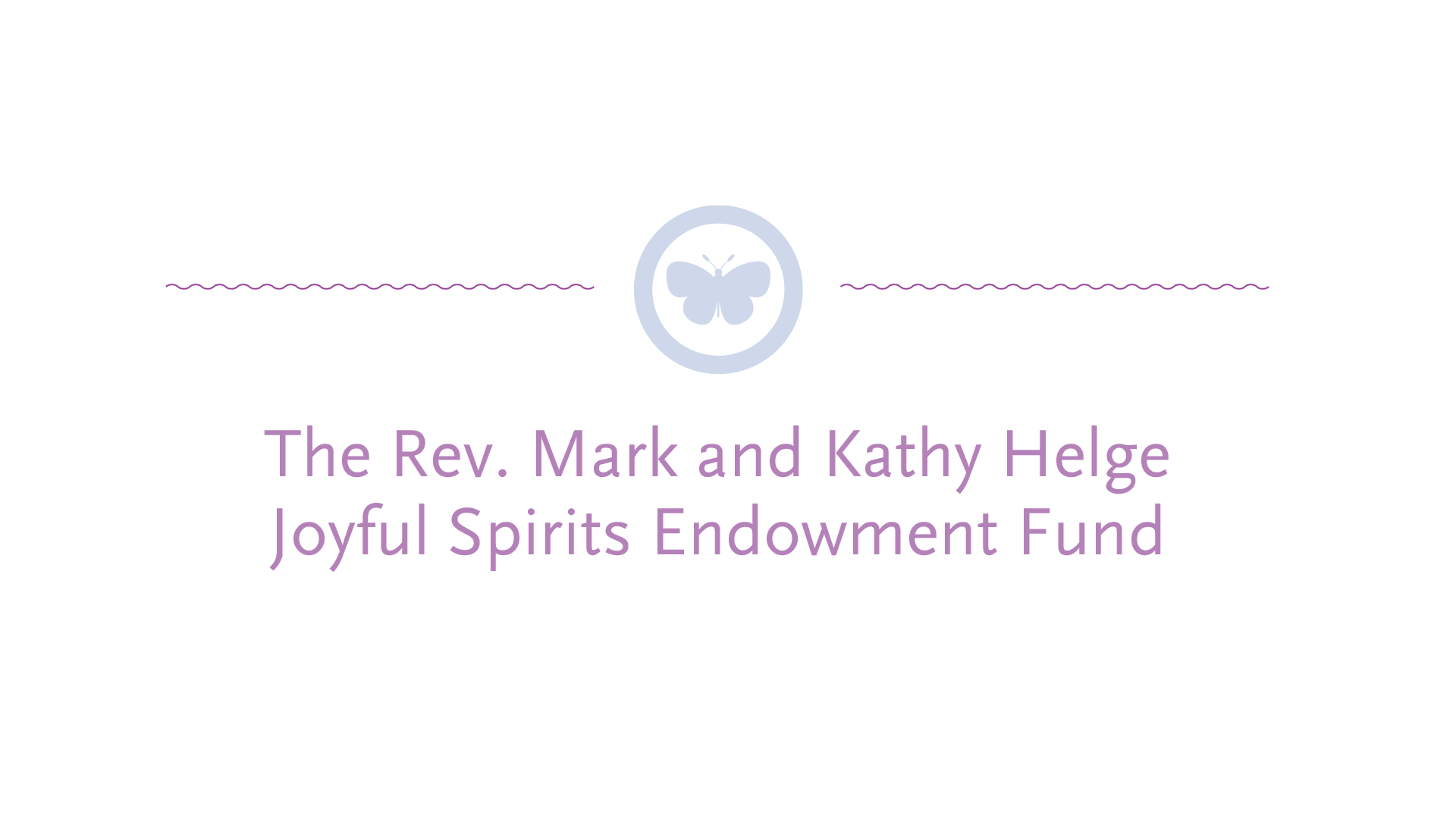 "We've been blessed to be a blessing to others," Kathy said. "In our present culture, we want to ensure that Mosaic is a place of rejoicing spirits, that Mosaic stays true to God's call to pursue opportunities that empower people."
The Helges have devoted their life to ministry. Mark is an ordained Lutheran pastor. Kathy served others through her work in the medical field and as a mother and volunteer. Their gift to Mosaic helps fulfill their personal call to love and serve.
"The word philanthropy, in both its Greek and Latin root of the word, means to love others," she said. "I have seen where God has worked through Mosaic, working through people, through difficult circumstances, and through the organization in its service."
The Helge's gift established an endowment specifically dedicated to Mosaic's church relations work. In addition to formal items like Mosaic's Rejoicing Spirits worship and a seminary training program, Mosaic staff also act as a professional resource helping churches interact with families of people with disabilities.
"The spiritual life of the people we support is an important piece of serving the whole-person," said Linda Timmons, Mosaic president and CEO. "As with everything else we do, we want to provide personalized supports to meet people's spiritual needs."
The Helge's gift is a good example to share on National Philanthropy Day. It shows the intersection of how giving meets multiple needs – both of those who give and those who receive.
"Ladies and gentleman, this is God's work, our hands," Kathy said.