Impact Report 2022: Mosaic at Home
Mosaic at Home brought a positive change in Ryan's life.

"Ryan's independence has boomed." – Joan Baumert, parent of a person served by Mosaic at Home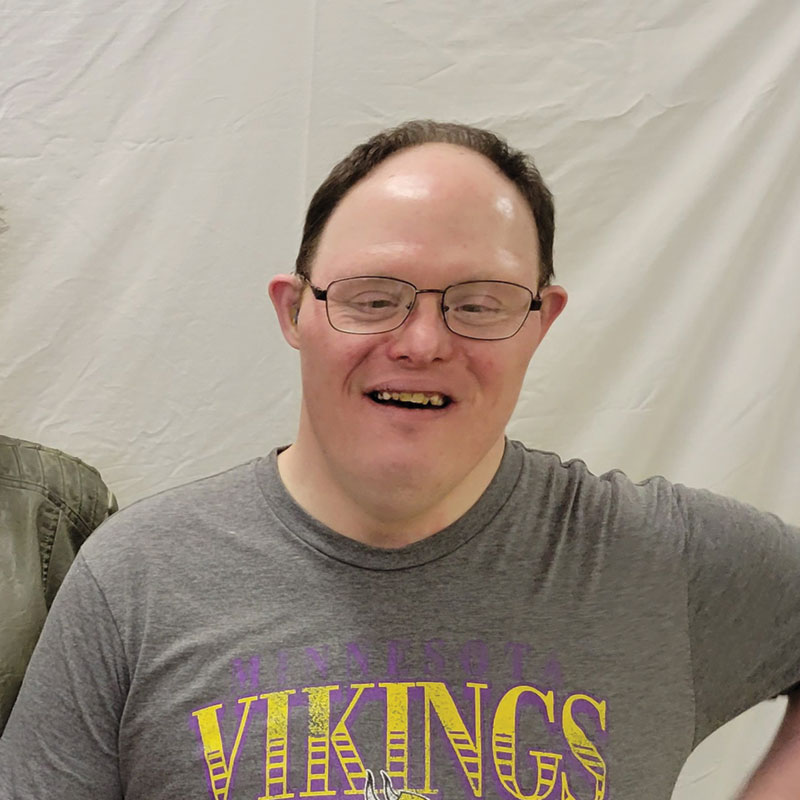 Mosaic at Home brought such a positive change in the life of Joan Baumert's son, Ryan, that she was happy to move her granddaughter, Julia, into a host home with Mosaic as well. In fact, she's eager for her other granddaughter, Leah, to become eligible too. That common sentiment has helped Mosaic at Home grow dramatically in the last several years. 
In 2022, the number of people supported through Mosaic at Home exceeded the number of people in any other residential service Mosaic offers. From July 1, 2021 to June 30, 2022, 153 people moved into Mosaic at Home settings. Of those, 62 people moved from other Mosaic residential services and 91 were new to Mosaic services. 
Mosaic at Home, also known as shared living or host home, matches an individual who needs support with a Mosaic independent contractor who welcomes the person to be a part of their household. This highly personalized, 24/7 service often improves people's physical health, brings greater mental and emotional wellbeing, offers more enriching relationships and gives them more choices for where they live and who they live with.
Ryan moved in with his host provider, Kyle, five years ago, and Joan speaks glowingly of his life since then. 
"Ryan's independence has boomed," she said. She noted he now decides on everything for himself—his bedtime, his meals, when to do laundry, TV programs, and everything else. He's picked up new hobbies and new friends, he travels, he's joined a choir and more. "Ryan is now living his life with the most freedom he could ever want."
Julia moved into the Mosaic at Home program during the pandemic when she said the group home went on "complete lockdown" and she couldn't have visitors. She made the decision to move and Joan supported her.
"She had not had a voice in anything about her daily life," Joan said. "It's been an adjustment period getting the freedom to make choices and mistakes."
"I have more freedom," Julia said. "I have my own bedroom and bathroom. I get to see my grandma whenever I want to. I get to go shopping, stop for ice cream, ride my bike, and sit out on the deck in nice weather. In other words, I get to be a normal person!"
Joan now waits for 14-year-old Leah's chance.
"We are looking forward to Leah having the same opportunities that Ryan and Julia have been so fortunate to have been given by Mosaic."
Supported Living (semi-independent living with as-needed supports)