Celebrate Generosity on GivingTuesday!
At Mosaic, we have literally thousands of partners who give of themselves either as donors or as volunteers. I'm happy to have so many see the value of our mission and want to be a part of it.
I thought of all those people as I made my mental list of things for which I am grateful on Thanksgiving. But they're also on my mind for another reason–next week is GivingTuesday, the annual celebration of generosity. GivingTuesday began only back in 2012. The momentum it quickly generated shows how many people believe generosity is something to be valued.
The motto at GivingTuesday.org is, "Everyone has something to give and every act of generosity counts."
Grateful family members who are also donors–Kent and Patty Mills in Fort Collins, Colorado–are showing their generosity with a GivingTuesday matching gift of $75,000 to encourage others to give to Mosaic.
That means every gift, whether it is $5, $10, $50 or more, will be matched by the Mills up to $75,000. That match doubles the power of every individual gift.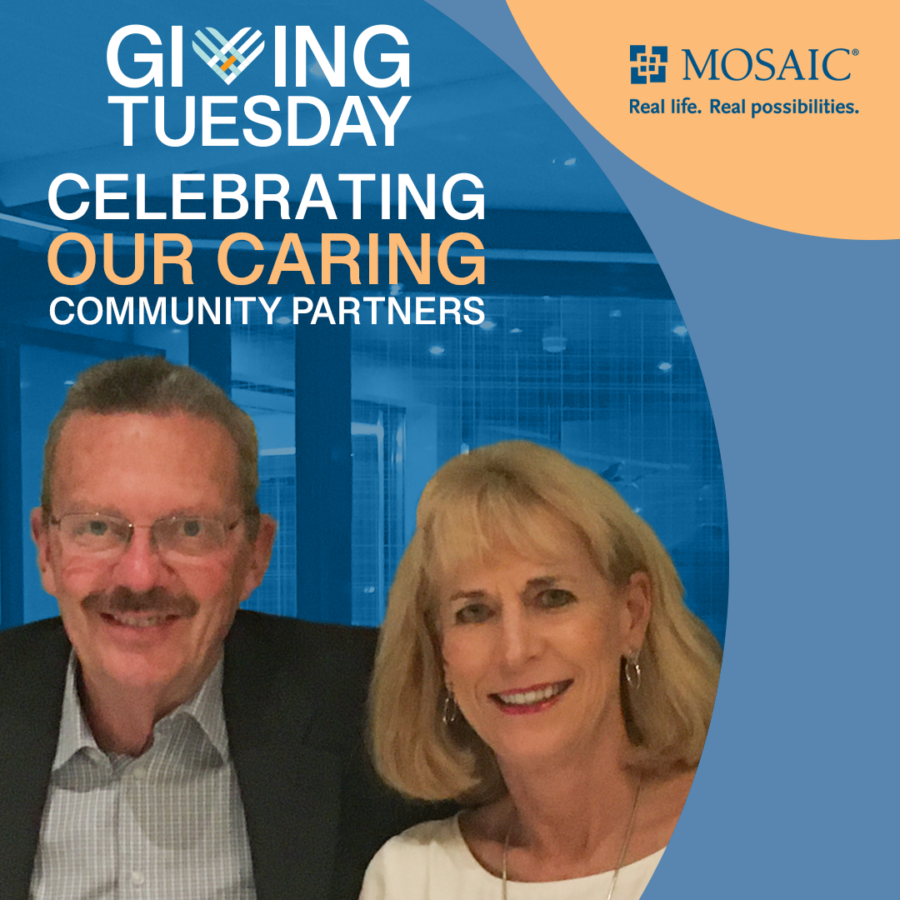 GivingTuesday is something we can get behind at Mosaic, because we work to be a force for positive change in the world, and that's also the mindset behind GivingTuesday.
Here's what their website states: "Whether it's making someone smile, helping a neighbor out, or showing up for an issue or people we care about, we each have something to contribute. Identify your gifts, pick a cause that gets you fired up, and give back. Each seemingly small act turns a ripple into a wave of good, transforming society and building the world we all want to live in."
That world–one of generosity and kindness–is certainly the one I want to live in!
Happy Thanksgiving and Happy GivingTuesday. Let's change the world, one act of generosity at a time!
(If you'd like to donate to Mosaic for GivingTuesday and have your gift matched, please click the button below.)