Measuring the Impact of Social Supports on Healthcare
"Our success is in our stories."
This mantra has been the cornerstone of Mosaic's efforts to share our mission with our donors, community and church partners, parents and the government entities who fund our work.
We know the success stories of the people we support are powerful indicators of our ability to serve them and others as a healthcare provider.
One of the things we've been working on is finding ways to demonstrate that the things we do on a day-to-day basis have a substantial impact on a person's health and wellness.
The healthcare field has a long way to go in measuring whole-person health, but the last year has been vital for Mosaic. We partnered with The Council on Quality Leadership to do a deep dive into our network's data to see how things like community connections, staff training and national standards of care affect a person's health.
We weren't surprised when the study indicated that these factors – commonly known as the social determinants of health – can make a huge difference in a person's overall health.
For example, when a person has access to meaningful work and community activities, they are much less likely to be hospitalized.
When services provide meaningful work and activities, hospitalization decreases by 63%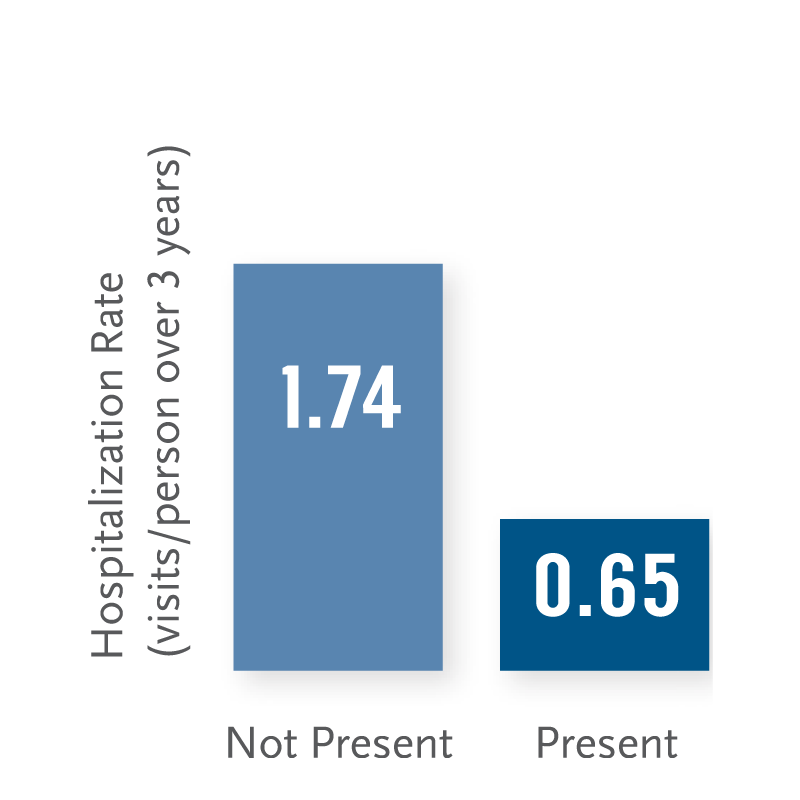 We also know that staff training and development – like Mosaic's current push to help direct support professionals gain certification as autism specialists – can drastically reduce behavioral issues.
At Mosaic, the number of people with autism receiving services continues to grow.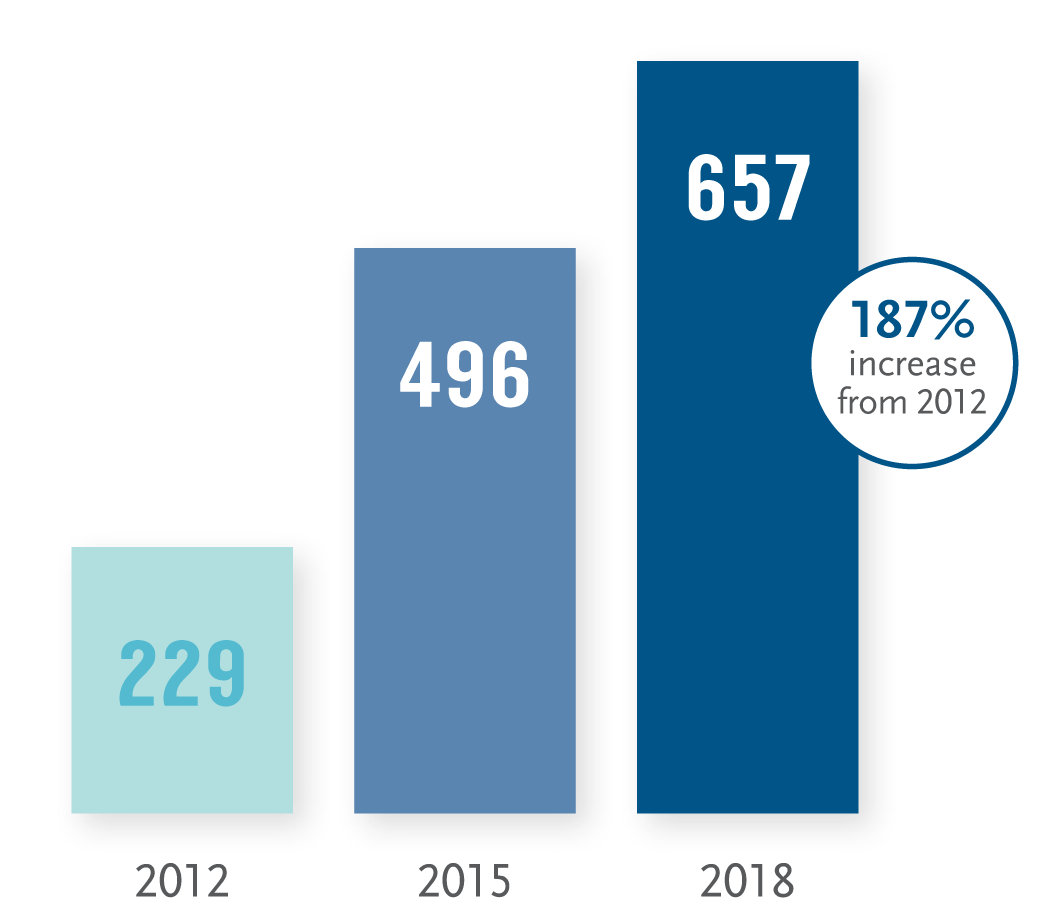 These statistics, coupled with the stories of personal success for people like Shari and Yul, present a powerful picture for the future of healthcare.
As our President and CEO Linda Timmons writes in the upcoming issue of our magazine, "A person is more than numbers on a chart. A person is more than the accumulated data from blood tests and heart monitors and pressure cuffs."