Community. Partnership. Network.
Can you connect the dots?
We're better when we're working together – which is why Connection is one of our core values.
When Mosaic first listed Connection as one of our core values nearly a decade ago, we got more than a few quizzical looks.  
Now it's central to how we act and behave as an organization.
Connection is how we fulfill our mission.
We relentlessly pursue opportunities that empower people by building community, forging new and innovative partnerships and leveraging our network.
When we think about our vision for the future – which identifies our passion to serve the whole person – that, too, hinges on connection.
Considering the whole-person model of care, we know that Mosaic cannot fill all of a person's social, psychological, economic, environmental, spiritual and financial needs on our own.
It takes a community of people to build a fulfilling life. It takes connection.
And it's often little connections that make a big difference in the lives of the people we support – which is why we champion collaboration and partnership at Mosaic.  
We cannot do what we say we're going to do without you: our partners, our caring community.
Thanks to you, we've been able to connect the people we support with the communities around them in new and meaningful ways.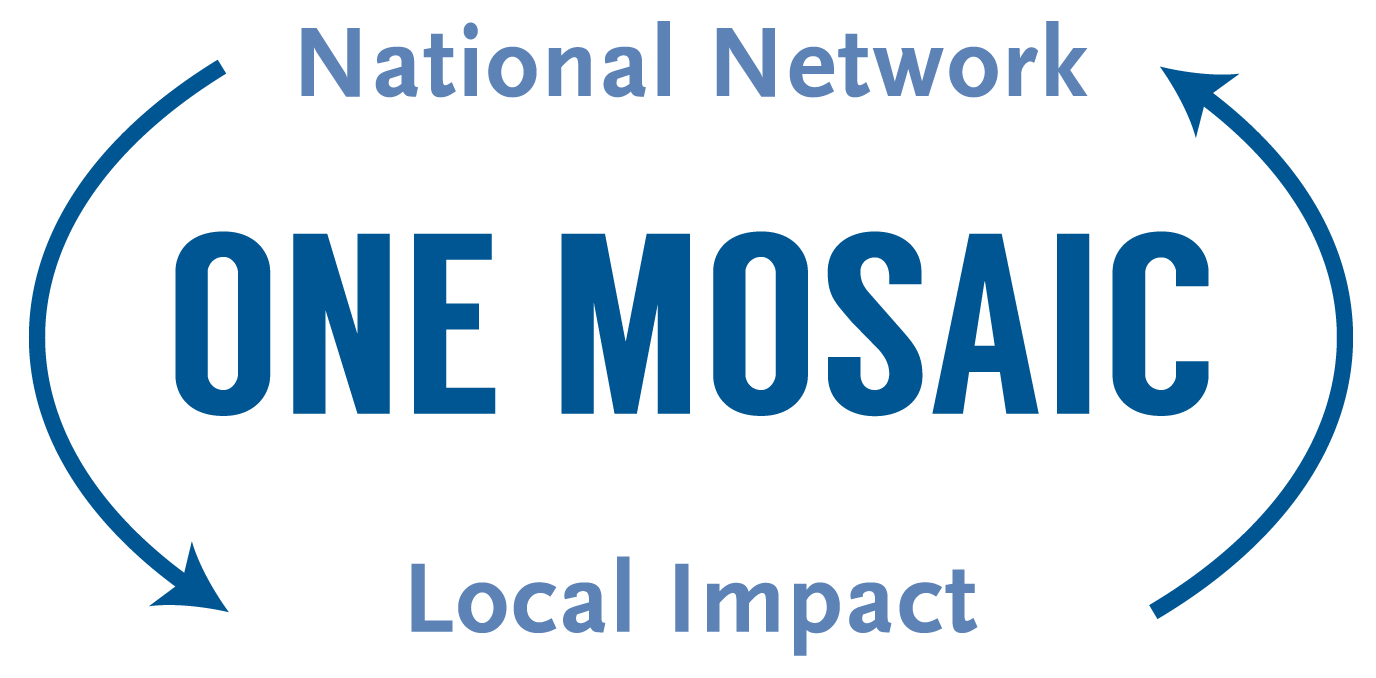 Mosaic, which now spans 11 states and supports people in more than 400 communities, benefits from connection at another level, as well.
When we leverage our national network of subject matter experts – in the fields of mental and behavioral health, autism and more – we truly make an impact locally.
That's connection at work.
Mosaic's new core values support our mission and vision, shape our culture and reflect what the organization stands for.
Our values are how we act and behave, together. We will share more about our new values over the next couple of weeks.
Learn about our first value, Belonging, now.